Huawei Unveils the Mate 20 Series: Mate 20 & Flagship Mate 20 Pro
Huawei Unveils the Mate 20 and Flagship Mate 20 Pro Cameraphones: Co-engineered with Leica


"Smartphones are an important entrance to the digital world. The Huawei Mate 20 Series is designed to be the best 'mate' of consumers, accompanying and empowering them to enjoy a richer, more fulfilled life with their higher intelligence, unparalleled battery lives and powerful camera performance," – Richard Yu, CEO, Huawei Consumer BG.



Today sees the launch of the highly anticipated Huawei Mate 20 Pro and Mate 20 smartphones, along with a few other surprises. We have been at the official launch to get the imaging and general lowdown on these top billing new handsets from the Chinese mega brand.
Of course, for us, the priority with these new devices is the imaging capability, but let's not forget that none of the new devices' cleverness would be possible without the power of the other contributing factors, such as the AI and processor, [etc].
Matrix Camera System

Kicking off with the new camera system, which builds on the imaging elements that we saw in the Huawei P20 Series' camera system.
One of the main improvements is the addition of a16mm Leica Ultra Wide Angle Lens. The new camera/phone also allows users to shoot in macro, promising sharp results from as little as 2.5cm from the lens. 

The Huawei Mate 20 Pro is loaded with a 40MP [main] camera, a 20MP ultra-wide-angle camera, AND an 8MP telephoto camera to boot. When working together, the lenses produce some powerful abilities and focal lengths, which are meant to perform to the equivalent to a 16-270mm zoom lens. Huawei state that this brings the Mate 20 pro in line with many stand-alone pro cameras.

Those trying the new line of Mate 20 handsets from Huawei can expect improved AI recognition in camera mode, with and real-time video and photo rendering. This, and a new feature which sees the camera using AI to recognise food types, meaning that now your camera can tell you [roughly] how many calories you're eating at any meal or snack time!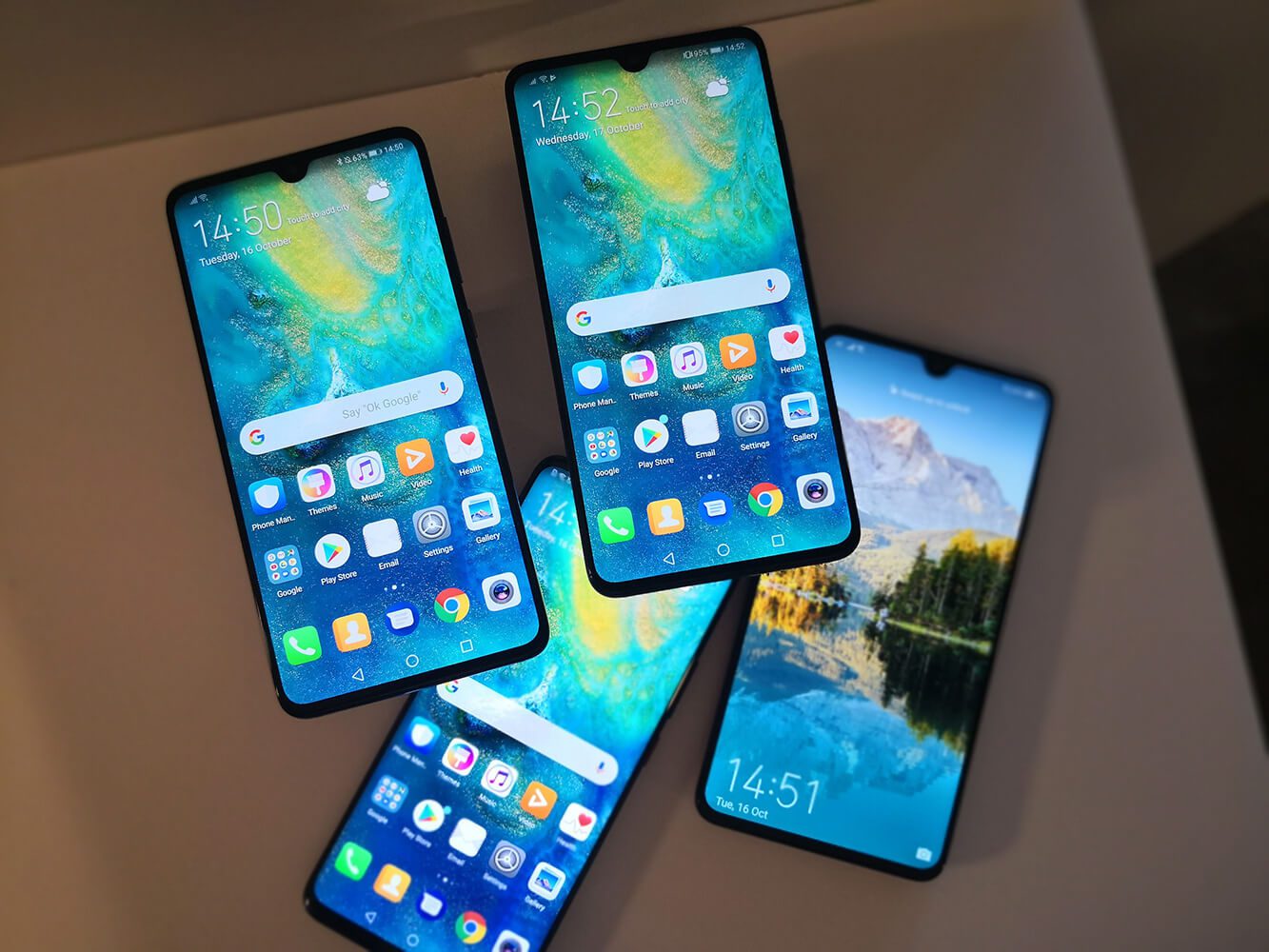 Key features
Mate 20 Pro
Brand new [Leica] triple camera system
Wide angle
Telephoto
[New] Ultra wide-angle lens and Dual tone flash, all organised in a tidy square formation on the rear of the handset
wide-angle 40mp f1.8
ultra wide 20mp f2.2 telephoto 8mp f2.4
Front camera 24mp wide angle f2.0
Macro [in Ultra wide] as close as 2.5 cm giving clear, crisp detail
Master AI 2.0 offers 500 different scenes and scenarios [currently] extending to approx 1500 scenes
AI 4D predictive focus tracking produced by real-time motion detection
AI Cinema mode [21.9 format] in real time, which can implement a number of new video modes. Fresh, Vintage, suspense, portrait bokeh & AI Colour mode
4200 mAh battery
Kirin 980 processor
RAM: 6GB
ROM: 128GB, Nano memory card
In-screen Fingerprint, 3D Face Unlock



Mate 20
4000mAh battery
Main camera
12mp Wide angle f1.8
16mp Ultra wide angle f2.2
8mp telephoto f.2.4
Front camera 24mp wide angle f2.0
RAM: 4GB
Flash 128GB
Nano memory card



Huawei's investment in tech
Further top Huawei's corporate promise of investing 10% into pure research and development, the company has gone significantly beyond, pumping a full 14.9% into R&D with a further 600 Million USD into 5G technology.
Huawei has done pretty well in delivering on their mission statement of cracking the higher echelons of the mobile market, selling 95 million devices so far this year.
Battery & power
The Huawei Mate 20 pro has an even more impressive battery than the P20 Pro [which has a 4000mAh battery], housing a huge 4200 mAh battery as standard. What's more, with the native 40watt supercharge faclity, you can expect to achieve 70% charge in just 30 minutes. All with safety certification and thorough testing for peace of mind.

There's also a new wireless charging 'pod' that's compatible with the Mate 20 pro, giving 15watts of charge. That's double the industry standard!

Reverse charging
On top of these developments and due to the fact that the batteries are now so powerful; Huawei has introduced the very first wireless reverse charging function with the Mate 20 pro. If you've decided that you have plenty of power and [perhaps] have a friend in need of a boost, you can now transfer power from one device to the other with this clever application. Simply place the handsets back to back and watch the magic happen.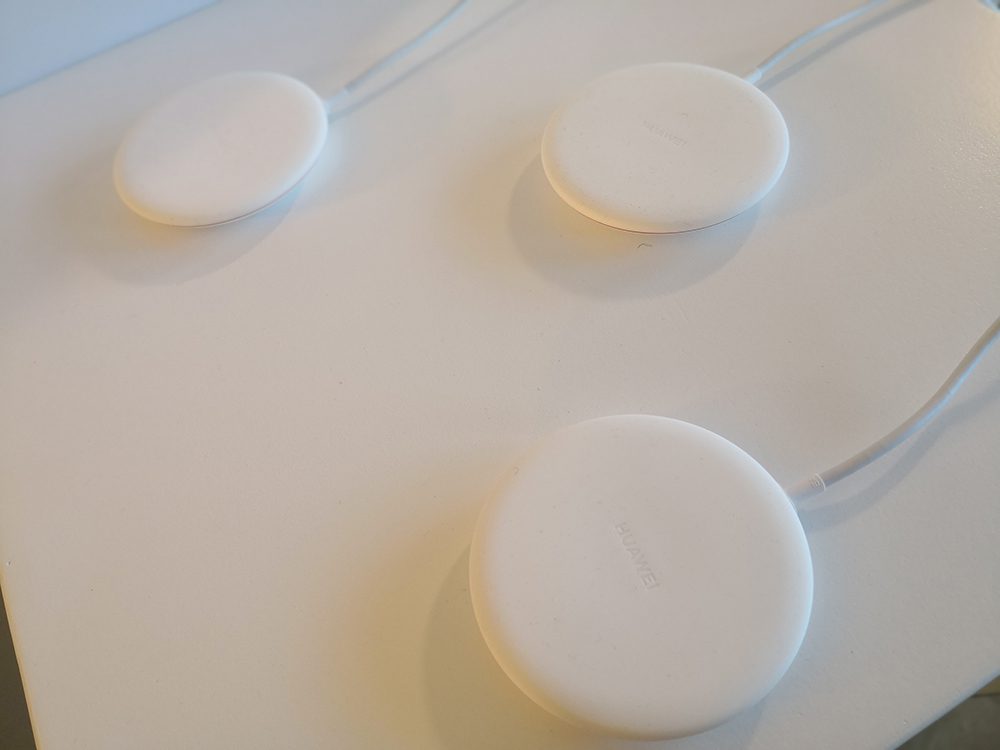 AI
Huawei's progress with AI technology seems to sit at the forefront of mobile tech development right now. Their intention is to continue to weave AI throughout the mobile experience and the new handsets offer a 134% AI performance increase, with improved battery performance, promising richer experiences for the user.
Nano-Memory Card
During today's launch event, Huawei announced a new format of memory card, the Nano. Promising to set a new standard in expandable memory for the mobile, mobile photo and video markets, the Nano memory card has the same physical format as a micro SD, but is 45% smaller.

Security features
The new devices have a 3D depth-sensing camera, which offers a new 3D face unlock function.
DPS in-screen fingerprint [dynamic pressure sensing] unlocking the devices 20% faster than previous models.
New password vault. Use face or finger to authenticate third-party apps and back up options to various locations, i.e. local, NAS, HD etc.
EMUI 9.0
The new and improved processor in the new handsets is capable of rationalising settings by a full 10%; speeding up the overall user journey, promising users an 'evergreen' experience'. 
Huawei Share
Something we saw emerging from previous flagship models from Huawei included the Huawei Share function, which gives the ability to connect to a printer, pc or mobile with a single tap.

There's also the impressive [and further improved] Wireless Projection Mode which now operates without a cable. Tap into any mirror cast enabled screen. Users can then operate the device completely independently from the screen it's mirroring to, with the ability to use the handset as a trackpad/controller. Impressive stuff that we're looking forward to testing properly.
New Huawei wearable device: The Watch GT
The new sports watch wearv]ble device from Huawei looks more like an 'actual' watch than most and offers an extremely long battery life of up to 2 weeks if used within a medium capacity. Up to 30 days [maximum] if functions are used sparingly, or 22 hours if everything's on.

The Watch GT has a 10.6mm AMOLED 1.39-inch screen. Gives 3x GPS positions, making sure that your one precise location is clearly defined.
Recognising the fact that most smartwatch adopters use the devices for sporting activities, the new Watch GT has multiple sports modes; Indoor, Outdoor and Training.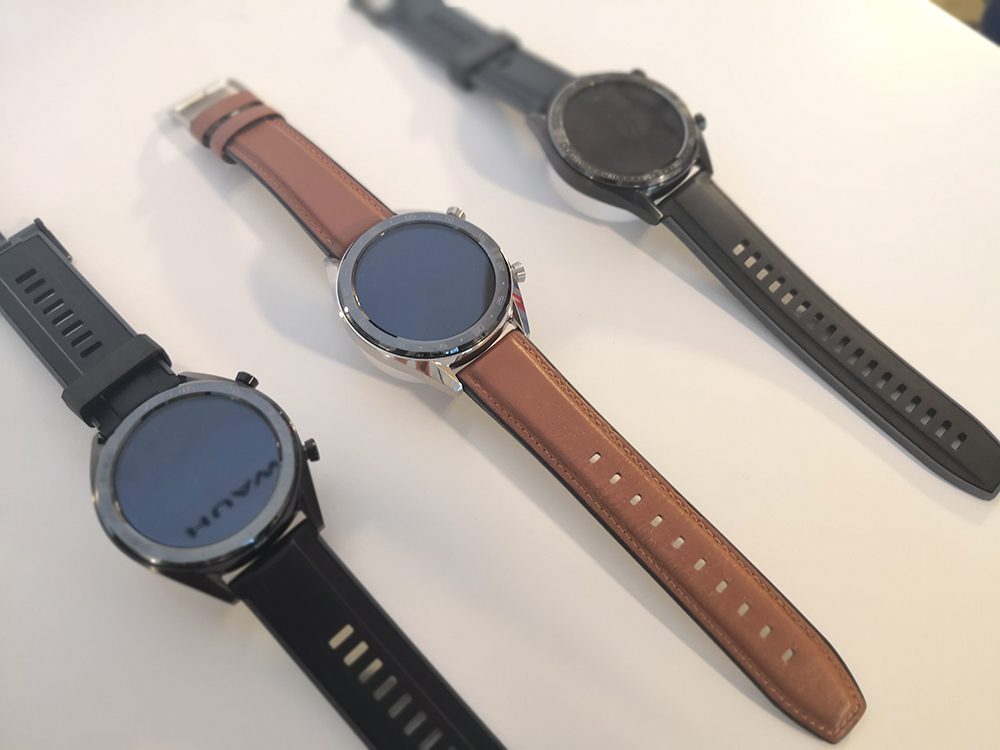 We will be testing the new Huawei Mate 20 Pro and Mate 20's overall functions, with a strong emphasis on the photo and video, of course, very soon, so watch this space for updates. Subscribe to our YouTube channel, social profiles and newsletter to make sure you don't miss a thing.
Pricing and availability
The new Huawei Mate 20 Pro will launch in 5 different colours. Pink Gold, Midnight Blue, Emerald Green, Twilight and Black.

The Huawei Mate 20 [4GB + 128GB] will come in at EUR 799
The Huawei Mate 20 [6GB + 128GB] will come in at EUR 849
The Huawei Watch GT is priced at EUR 199
All are available from today – 16th October 2018.