Huawei & Leica Unveil the Mate 10 and Mate 10 Pro
In a packed auditorium in Munich's Olympic Park, Huawei and Leica gathered a global crowd of imaging & tech journalists, to witness the announcement of the brand new Huawei Mate 10 Series, and PhotoBite was there to get the lowdown
We've been reporting on the R&D activities that Huawei and Leica have been working on together for some time now. Their pledge to work together to produce industry-leading mobile products runs deep, with the pair co-operating an entire R&D facility purely for this purpose.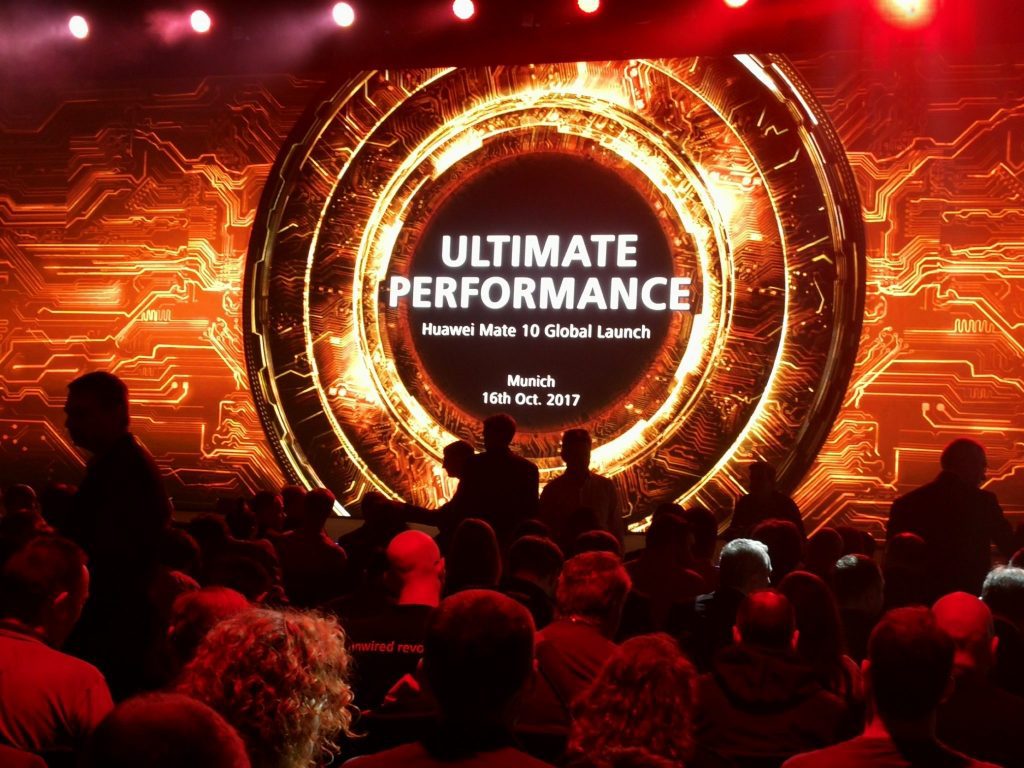 Huawei's global launch presentation took place in Munich on Monday 16th October
Having had hands on the Huawei P10 at PhotoBite Towers for a while now, we can vouch for the fact that Leica is playing no bit-part in the operation. The camera in the P10 is nothing short of phenomenal, so far as smartphone cameras go, and demonstrates a real intent in offering everyone a powerful [almost] professional camera alongside their communications device.
So far as the new Huawei Mate 10 Series is concerned, the press conference opened with Richard Yu, CEO, Huawei Consumer Business Group, making the statement: "this is not a smartphone, this is an intelligent machine."
The new Series of 'Phablets' from Huawei & Leica, Presented by Richard Hu, CEO of Huawei, have been. Designed for 'heavy users of Smartphones, with a professional camera, improved battery life. [48% more power] sleek design, water/dust-proof, and a large screen; 5.9″ and RGBW HDR 2K display in the Mate 10, to be precise.
Richard Yu, CEO, Huawei Consumer Business Group, told PhotoBite: "As we enter the age of intelligence, AI is no longer a virtual concept but something that intertwines with our daily life. AI can enhance the user experience; provide valuable services and improve product performance. The HUAWEI Mate 10 Series introduces the first mobile AI-specific Neural Network Processing Unit, launching a new era of intelligent smartphones."
What's also very impressive about the new devices, is the fact that they've cleverly squeezed a lot more battery juice, promising significantly extended battery life for even the heaviest of users.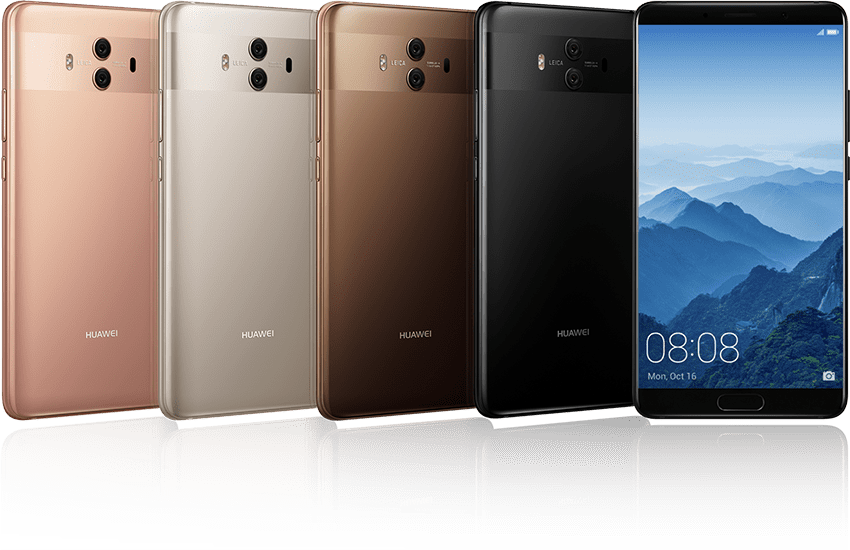 A selection of available colours for the new Huawei Mate10
The RGBW, HDR screen promises the addition of white as a colour, which serves as one of the contributing factors of the improved battery life. When viewing websites with lots of white space, or if reading documents, [for example], the white element is said to replace the backlight in the display – thus saving considerable battery life.
The all-new AI mobile processor, named Kirin 970, is also said to give up to 50% greater power efficiency, which all adds up to a mobile device that [should] easily last a full day of constant use.
So onto the c0-developed Leica/Huawei camera!
Camera Checklist:
New Leica Dual Camera
Leica SUMMILUX-H Lens
20MP [Monochrome]
12MP RGB dual sensors + OIS
f/1.6 aperture [both lenses]
Advance Dual Camera ISP on Kirin 970 [the new AI processor]
4 -in-1 hybrid focus, laser, depth, contrast and phase detection
Machine learnt 100 million+ images
4-level motion
Enhanced noise reduction
Improved low-light Scenario Detection
Snapshot with AI Motion Detection
Night Photography Expert
Intelligent Photography
AI-powered Imager Resolution Enhancement
AI-powered Real-Time Scene and Object Recognition
AI-powered Bokeh
AI-powered Digital Zoom
Quite an impressive list of functions, we think you'll agree, but what do half of the listed functions really mean?
In short, the new Kirin 970 AI processor has been 'taught' to recognise a huge range of images and situations, so that it can automatically and [relatively] instantly, select the best shooting mode and settings for your desired picture. Or as Huawei puts it: "See, understand and shoot professional-grade photography with real-time object recognition with intelligent automatic camera settings."
Taking a picture of your pet? The Mate 10 will select between either cat or dog mode. It has a separate portrait mode, too, so choose that if it's not your pet in the frame.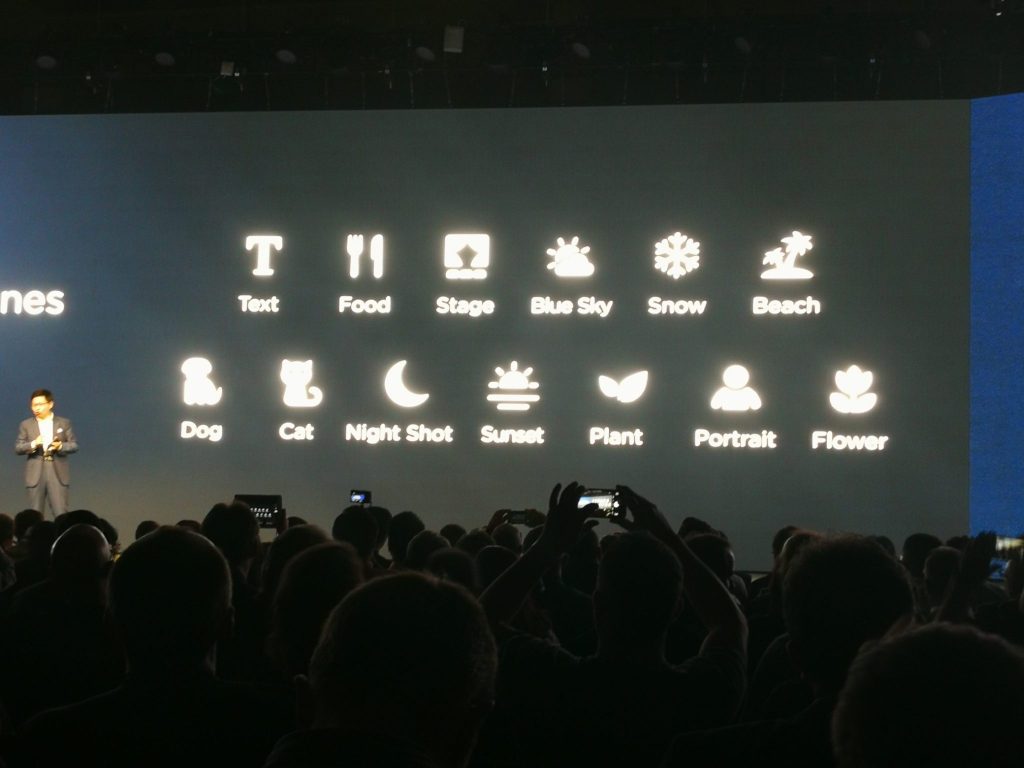 Richard Yu, CEO, Huawei Consumer Business Group, introduces the intelligent shooting modes during the conference in Munich, Germany
Auto modes also include text, food, stage, blue sky, snow, beach, night shot, sunset, plant and flower. That's an impressive list of 13 auto-recognition modes that are based around the new AI processor!
After Richard's presentation, which included a controversial statement about some of the new device colours being 'ideal for the ladies', PhotoBite joined a small briefing with representatives including Marius Eschweiler, Head of Imaging, Leica, and Kevin Ho, from Huawei Consumer Business Group, to pose some questions about the new products and the future of the partnership.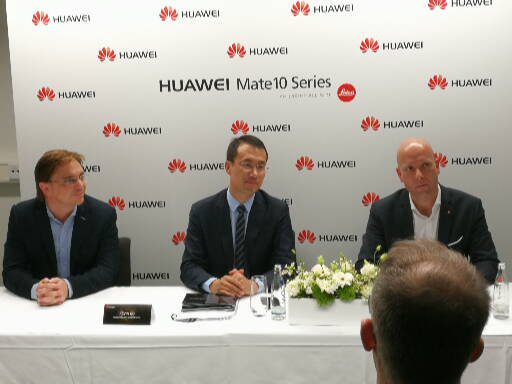 Marius Eschweiler, Head of Imaging, Leica [Right] and Kevin Ho, from Huawei Consumer Business Group [Centre]
When asked about the plans for future developments between Huawei and Leica, Kevin Ho explained: "Both parties committed to a long-term plan, some years ago, to co-engineer and develop the best possible camera for use in a smartphone." Richard continued: "Our intention and challenge is to launch a smartphone with the same imaging capability as a DSLR camera."
Marius Eschweiler, Head of Imaging, Leica, added: "Our intention is to deliver a true photographic experience to the consumer."
We asked Kevin about the development potential of the AI technology and the onboard camera systems: "Our priority with the Mate 10 has been to give the ability to make excellent pictures. Beyond that, we have opened up the MPU [Microprocessing Unit] so that developers can work within the system, to produce any number of applications and features."
Given the bold statements that accompanied the announcement of the new Kirin 970 AI processor, who knows where that might lead, in terms of photo-functionality in the future.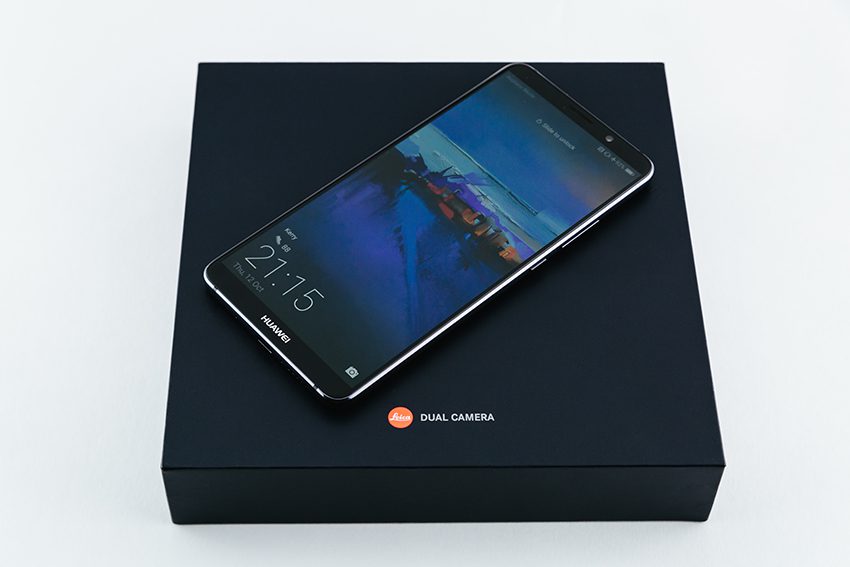 The new Huawei Mate10 Smartphone/camera
Notable accessories also announced during the global launch include the EnVizion 360 Camera and the SuperCharge™ Power Bank, a monster power bank, which has a capacity of 10,000 mAh.
The EnVizion 360 Camera will shoot 5K photos and 360-degree 2K videos with multiple viewing modes for users to share on social channels.
Huawei's SuperCharge™ Power Bank which supports a 4.5V / 5A low-voltage fast charge.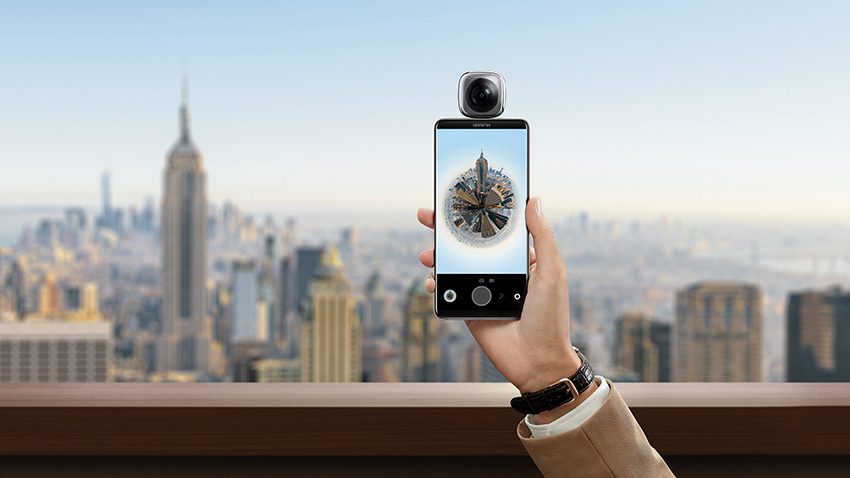 The EnVizion 360 Camera accessory
Pricing & availabilty:
The new Huawei Mate 10 will be available from late October and the Huawei Mate 10 Pro will then be available from mid-November.
The Mate 10 64GB + 4GB will be priced at €699
The Mate 10 Pro 128GB + 6GB will be priced at €799