Heavens Above: STC Reveal Pro Filter Series for DJI Mavic 3 and Mavic 3 Cine Drones
STC, the Taiwanese filter and camera accessory masters, have revealed a new series of pro-grade specialist filters for aerial photographers and videographers. The STC Professional Optical Glass Filters for the DJI Mavic 3 and Mavic 3 Cine. Read on for more.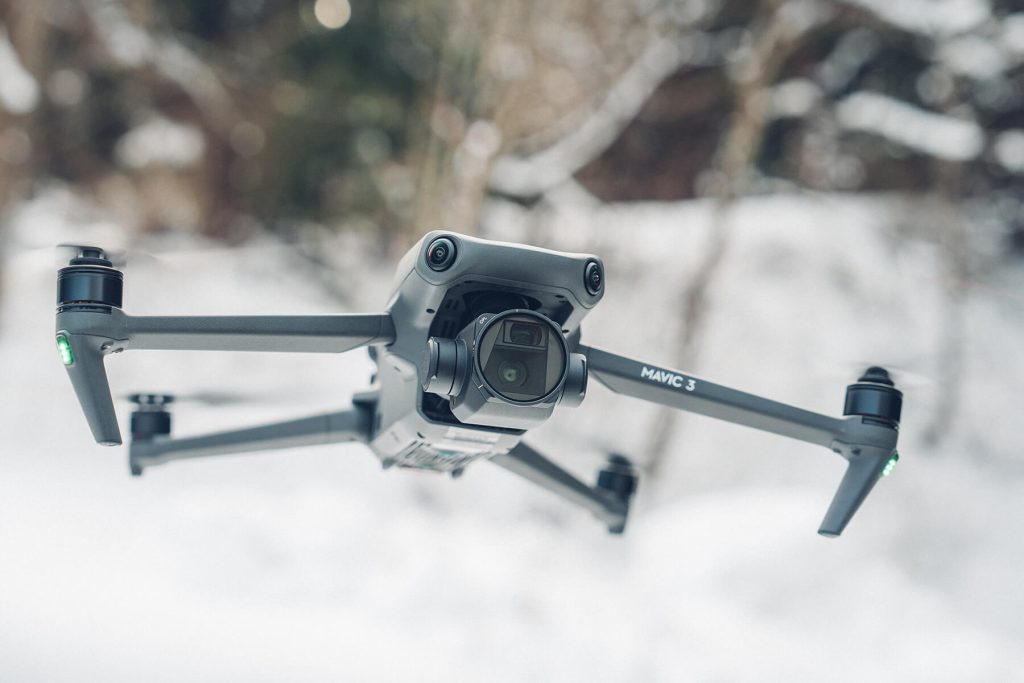 Since the DJI Mavic 3 series launched at the end of 2022, creatives have been quick to realise the progressive features that the drone has yielded. The Hasselblad camera and colour science have been designed specifically for the Mavic 3 series by DJI, along with its M43 sensor camera and telephoto camera, which offer 10-bit colour, variable aperture, 4K/60fps, burst shooting and much more. All of this brings a superb level of creative potential with composition and professional-level image capture when compared to the standard and Cine models.
STC Professional Filter Series for DJI Mavic 3
Designed by pro aerial photographers and with more than 1,960 kilometres and 14,000 minutes of flight testing during development, the new filter series has been founded on STC's outstanding professional optical glass and have been made with STC's multi-layer nano-coating standards. Filters include CPL, UV, ND8, ND16, ND32, ND64, and ND8PL. All are available individually or in collections to offer value and convenience.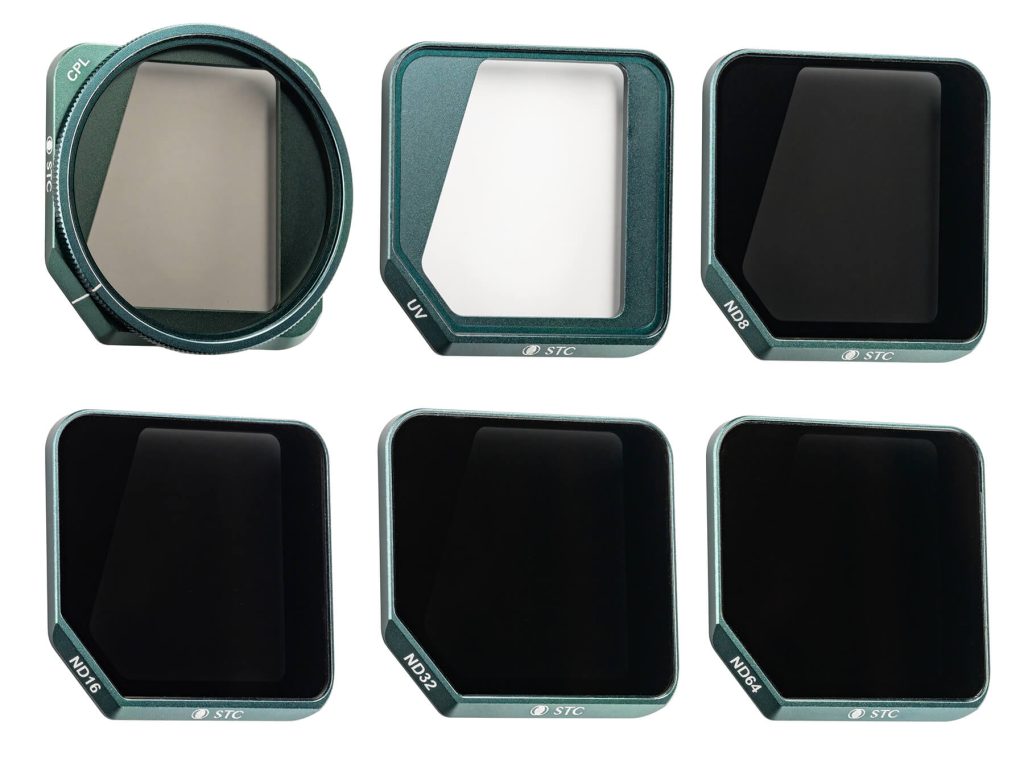 Three Professional Filter Collections for DJI Mavic 3 and Mavic 3 Cine and it's compatible with Mavic 3 and Mavic 3 Cine, NOT with Classic and Pro models.
UV+CPL+ND8+ND16+ND32+ND64, 6 pcs collection
ND8 CPL, 1 individual piece
UV+CPL+ND8+ND16+ND32+ND64+ND8 CPL, 7 pcs collection
STC Mavic 3 Filters Key Features
High-quality Japanese AGC professional optical glass
5.1K high-resolution shooting supported
Multi-layer nano coating with waterproof, anti-smudge and anti-reflection, non-scratch, anti-reflection and anti-static coatings
STC's original lightweight aluminium buckle design is tough and quick to disassemble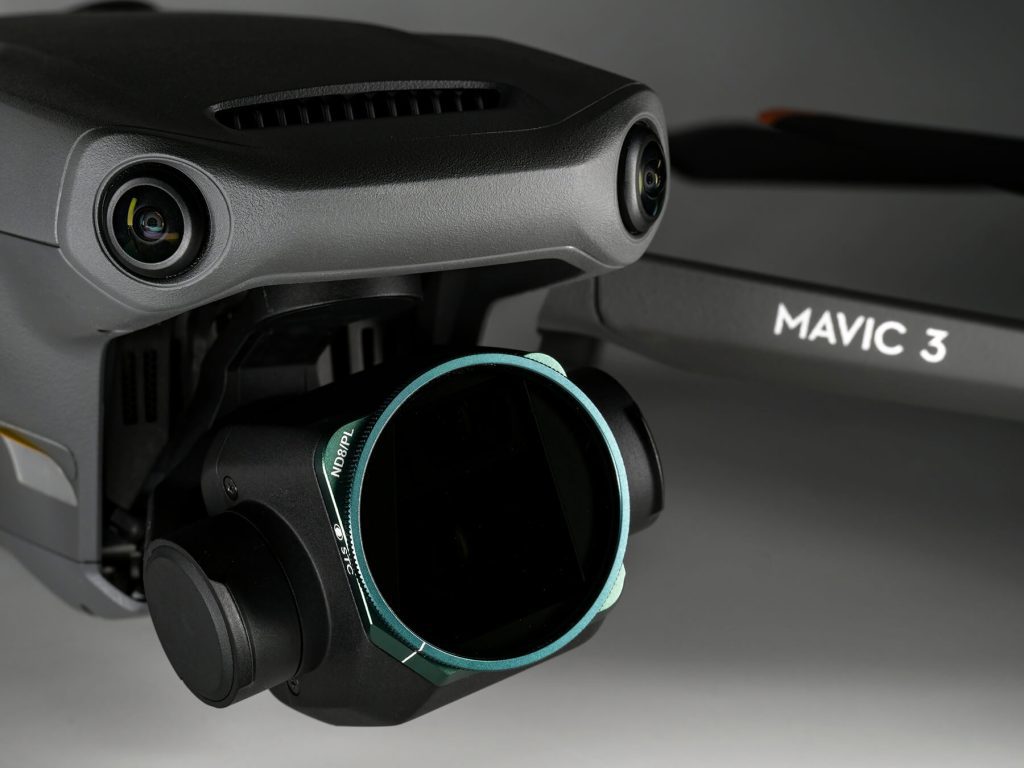 ---
William Wu, CEO and Lead Design Engineer, STC, said: "We are pleased to announce the STC Professional Filter Series for the DJI Mavic 3 range. With so many entry-level, plastic products in the market, we have produced a professional-grade product with our high-quality glass and leading coating materials to complement the capability of the exceptional Mavic drones. The results of which, speak for themselves." 
---
Why Shoot with Filters?
The main reason for shooting with ND Filters in aerial photography and videography is to achieve the correct exposure for your shot and to generate motion blur.
Motion blur is important in videography as the human eye and brain always experience motion in real life. With today's super-high frame rates, it's important to apply the 180-degree rule to add motion blur and ND filters are the perfect tool for this. The 180-degree rule describes the relationship between shutter speed and frame rate when shooting motion. Essentially, this means that your shutter speed should be set to double your frame rate. In simple terms, 'cinematic shutter speeds' are the standard by which shutter speed is set at double the user's frame rate, or as close as possible. This rule also applies to stills photography and can be exaggerated to produce incredible results in adding the effect of motion to scenes with running water, moving clouds, vehicles and more. Of course, rules are made to be broken, so this can be applied in various ways to achieve unique aesthetics in creative image-making.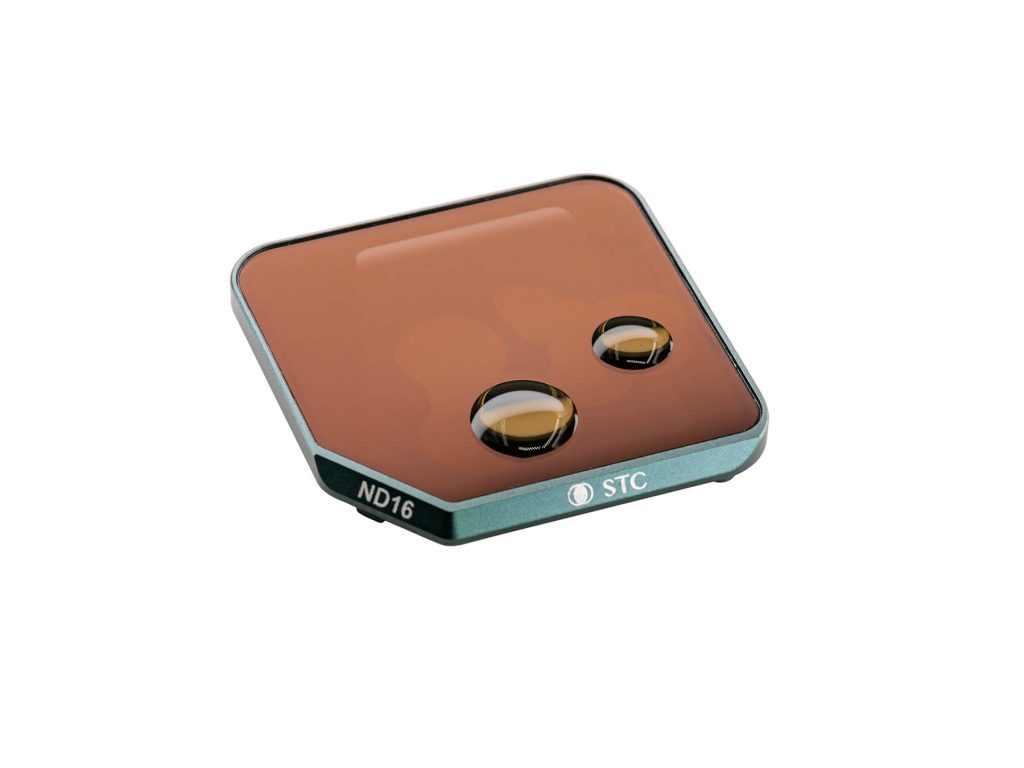 Polarising Filters provide anti-reflective superpowers in videography and still photography. STC's polarising filters will extinguish reflections from glass, water, metallic and other reflective surfaces. This effect is also extremely useful in the growing photogrammetry market, where photographers and videographers map objects to create 'digital twins' for game development and virtual film production. 
Availability
The new DJI Mavic 3 Filters from STC are now available across the EU and UK directly from the STC store along with authorised dealers including Protech Modern Astronomy, WEX Photo Video, Bristol Cameras, Clifton Cameras and Advanced Camera Services.