Hasselblad's X1D-50c Wins Red Dot Award for Product Design
Hasselblad's X1D-50c has scooped the highest accolade in the prestigious Red Dot Awards for Product Design; the Red Dot, Best of the Best
The Red Dot jury assessed thousands of products from all over the world before settling on those that have the most excellent and innovative designs of 2017. The X1D-50c has been recognised for its leading design excellence. The conclusion has been based on three principles: Iconic Design, Outstanding Performance and Scandinavian sensibility.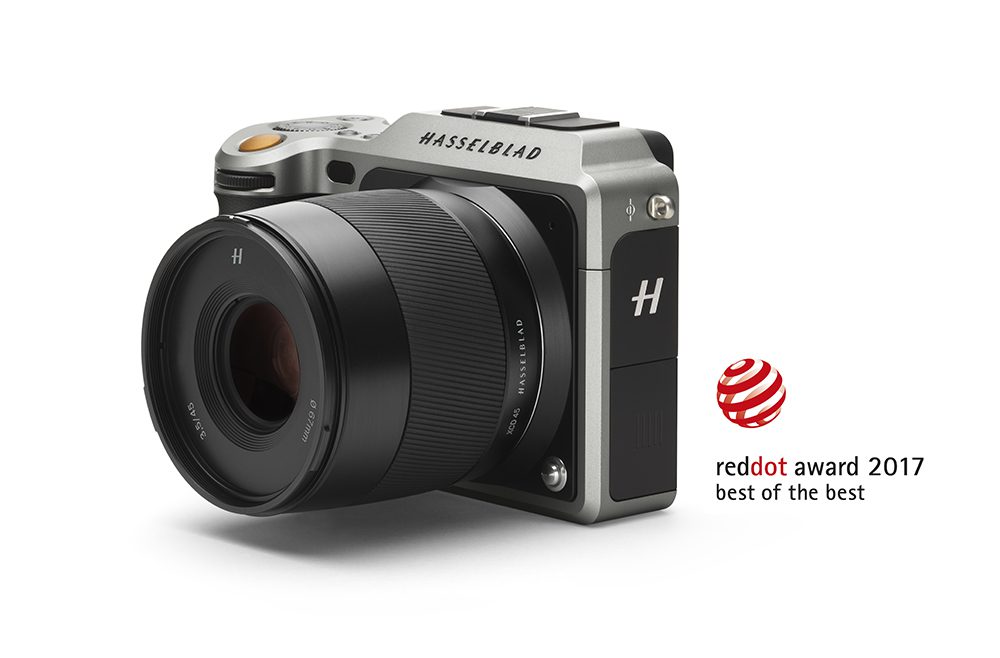 Professor Dr. Peter Zec, founder and CEO of the Red Dot Award told PhotoBite: "The jury awards the Red Dot: Best of the Best for outstanding design. Only design visionaries can achieve the perfect harmony between the quality of the function, seductiveness, use and responsibility. The award and ground-breaking designs like these and makes them visible to the whole world."
Hasselblad created the X1D-50c with the intention of delivering a well-defined camera that would demonstrate the essence of the brand, whilst offering outstanding performance and expressing fine quality and ergonomics. The final principle, Scandinavian sensibility, represents relaxed elegance that holds all of the elements together in a simple and coherent system. Having attended the launch event for the camera last year in Sweden, we can indeed confirm that this camera really is a beautiful thing. An exceptional example of form meeting function, and for those with deep enough pockets, a must-have camera.