HASSELBLAD X YOU PHOTO COMPETITION Opens
Hasselblad's X System quite simply transformed digital medium format photography, and to celebrate that feat, Hasselblad has invited the photographers that use these tools to execute their creative visions, introducing Hasselblad X You. A new photo competition for long time and new X System photographers to showcase what they can create with their X1D-50c or X1D II with a focus on the story behind their image and artistic process.
At the core of Hasselblad are the content creators, storytellers, artists, adventurers, and urban explorers that use these photographic tools to bring their vision to life. Eager to know what X System photographers around the globe capture with their gear, Hasselblad X You gives these artists the opportunity to be featured alongside other global creators recognized by Hasselblad, including Flora Borsi, Anna Devís and Daniel Rueda, Daniel Mercadante, Swee Oh, and Isabella Tabacchi. As inspirational spotlight features for the competition, they stand as examples of the quality and imaginative breadth of what Hasselblad tools can achieve.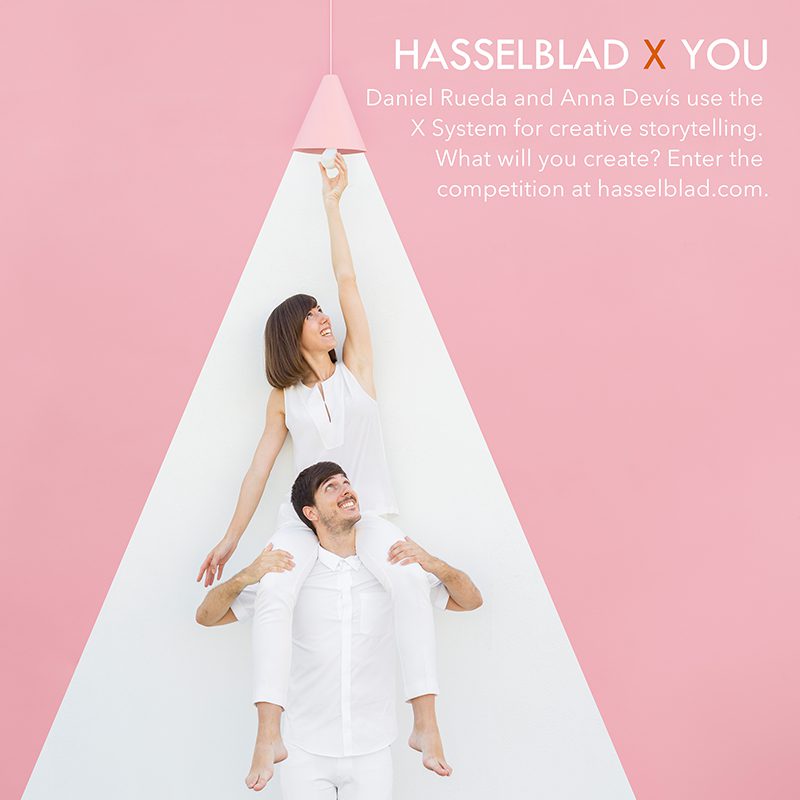 Hasselblad X You call for entries opens 17 September 2019 and closes on 6 December 2019 at midnight CET. Throughout the competition, various previously recognized Hasselblad artists will be showcased as honourable mentions to continue highlighting inspirational X System photographers alongside weekly winners. Weekly winners will be selected by an internal Hasselblad jury and have their image and story showcased on Hasselblad channels. These weekly winners will be awarded an XCD Lens and camera accessories from competition partners Peak Design and PolarPro. Among the weekly winners, a grand prize winner will be selected by Hasselblad and an external jury of recognised Hasselblad photographers and announced on 17 December 2019.
Hasselblad X You Poster
The grand prize winner will receive a trip to Gothenburg, Sweden where they will be invited to tour the Hasselblad headquarters and see where the cameras are made, along with a guided visit to the Hasselblad Foundation and Hasselblad and the Moon permanent exhibition at the Gothenburg Museum of Art. In celebration of the 50 Year Anniversary of the Moon landing, which enabled Hasselblad to be the first camera on our lunar surface, the grand prize winner will receive their own 907X Special Edition camera at the Hasselblad factory, in addition to further prizes from Peak Design and PolarPro.

Read more about how to enter Hasselblad X You and all rules/regulations here.