GoPro HERO9 Black: Full Specs Revealed
It's always a good news day when GoPro makes an announcement and today, we've learned of the all-new GoPro HERO9. A new action cam with a new sensor that promises to deliver 5K Video, 20MP photographs and HyperSmooth 3.0 video stabilisation. Read on for the full skinny.

OK, so the GoPro HERO9 Black claims to have 'more everything'. It does feature a new front-facing display, a bigger rear display and a whopping 30% more battery power! It also boasts 'next-generation' HyperSmooth 3.0 video stabilisation with in-camera horizon levelling, which promises to produce silky-smooth video footage. It also hosts a Max Lens Mod accessory that gives the user 'Max HyperSmooth' video stabilisation and 'Max SuperView' ultra-wide-angle photo and video. That's a LOT of fancy features and we're expecting our review sample to drop through the door at any minute so that we can put them all to the test!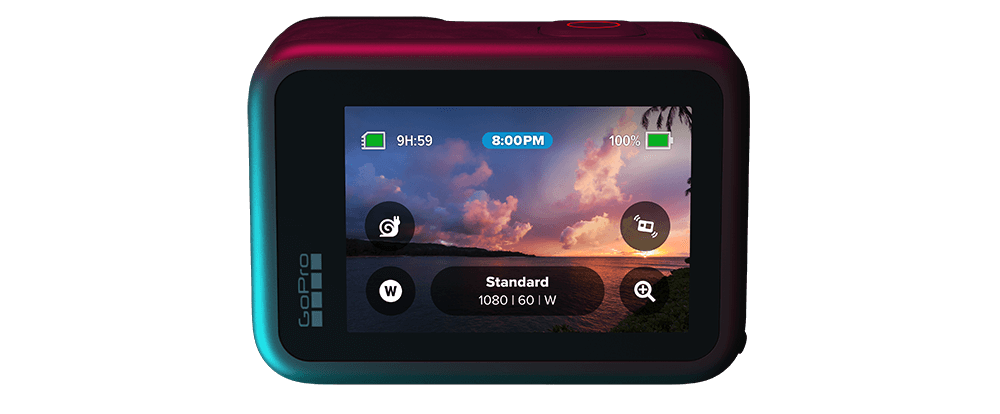 Nicholas Woodman, GoPro's founder and CEO, told PhotoBite: "HERO9 Black reflects our commitment to delivering what our customers have been asking for, including more value for their money. HERO9 Black is a beast of a product, and GoPro subscribers can get it for £100 off at GoPro.com while also enjoying unlimited cloud storage of their GoPro footage, up to 50% on everything at GoPro.com and no-questions-asked camera replacement. And we're not done, with more value adds coming to GoPro subscribers later this year."
In a super-eco move, GoPro has eliminated all traces of plastic from the HERO9 Black's packaging and has added greater value for their customers by packing the new camera in a high-quality travel case that can take additional mounts and accessories.

"Reducing as much plastic as possible from our business is a priority for us," added Woodman. "We're excited to package HERO9 Black in a high-value travel case instead of traditional wasteful packaging, and we're committed to doing the same with the rest of our cameras by the end of 2021."
HERO9 Black Key Features
New Image Sensor
Video: 5K30, 4K60, 2.7K120, 1440p120, 1080p240 and more
Photo: 20MP
New 1.4" front colour display with live preview and status modes
Larger 2.27" rear touch display with touch zoom
30% more battery life than HERO8 Black with improved cold-weather performance
Removable, rechargeable battery
HyperSmooth 3.0 with in-camera horizon levelling
TimeWarp 3.0 featuring Real Speed and Half Speed
1080p Live Streaming
1080p Webcam mode
Power Tools: HindSight, LiveBurst, Scheduled Capture and Duration Capture
SuperPhoto + HDR Night lapse video
RAW photos
Digital lenses
Voice control with 14 commands in 11 languages + 6 accents
3 microphones with advanced wind-noise reduction
Stereo + RAW audio
Larger speaker for improved audio playback
Removable lens cover
Built-in folding mounting fingers
Rugged + waterproof to 33ft (10m)
Compatible with Max Lens Mod, Light Mod, Display Mod and Media Mod for HERO9 Black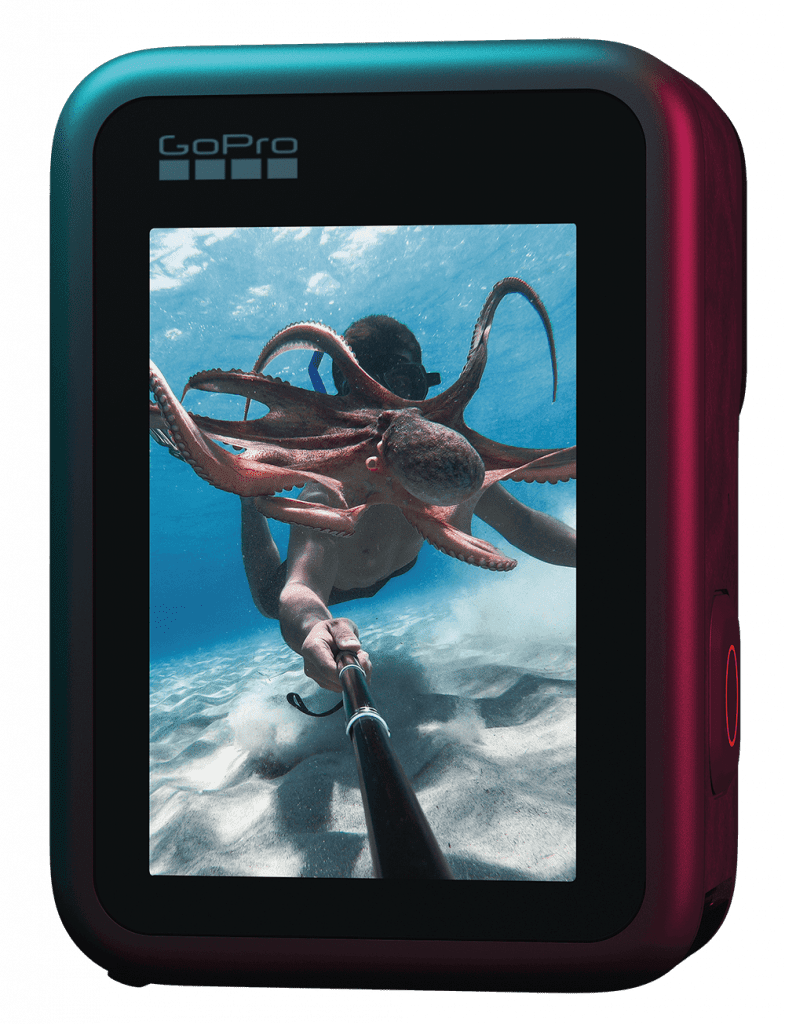 Subscribing to GoPro
There are clearly many benefits to taking on a subscription to the GoPro subscription service. For fans of the GoPro products, the service gives the best value and end-to-end experience and has proved extremely popular with thousands of users across the globe. Subscribers enjoy benefits such as no-questions-asked camera replacement; unlimited cloud storage for their photos and videos [at original quality]; enhanced live streaming to GoPro.com with fewer restrictions than other live streaming services; up to 50% off mounts and accessories at GoPro.com, including the new lineup of GoPro Lifestyle kit; plus, up to £100 savings on new camera purchases.
The GoPro subscription service is available for £49.99 annually or for £4.99/month.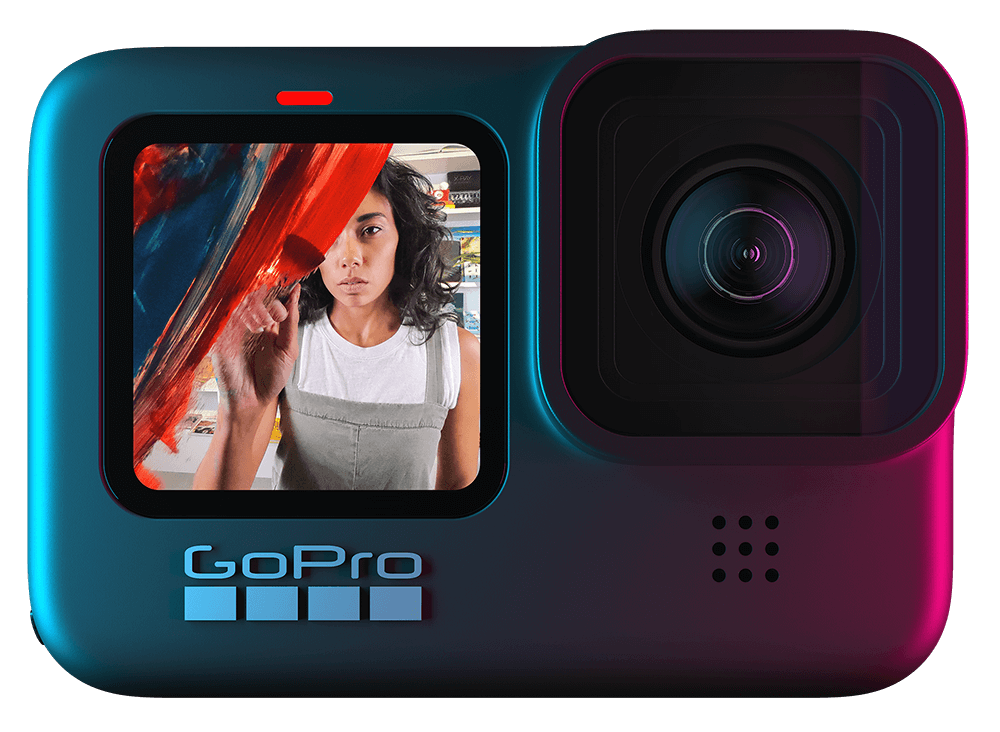 Pricing and availability
The new GoPro HERO9 Black is available for £429.99, or £329.98 with a one-year subscription to GoPro. Existing GoPro subscribers can also take advantage of the £329.98 pricing over at GoPro.com.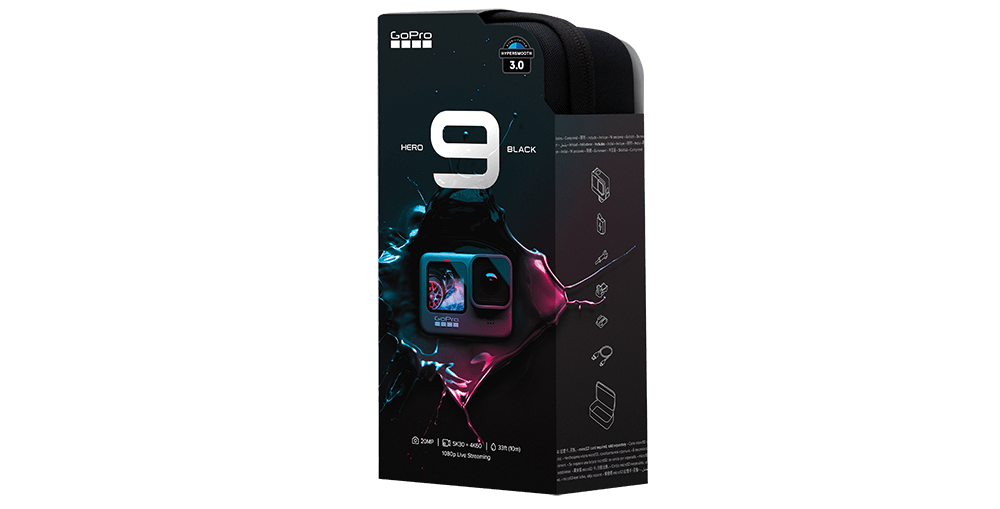 The new Max Lens Mod for HERO9 Black will set you back £89.99 and promises to brings super-solid 'Max HyperSmooth' stabilisation with video footage and low-distortion, ultra-wide 'Max SuperView' at [up to] 2.7K60 resolution. The Max Lens Mod also allows for horizon lock even when the camera is rotated a full 360°. HERO9 Black-compatible Mods also include the 'Media Mod' for HERO9 Black at £79.99, and now come with a removable foam windscreen; 'Display Mod' at £79.99]; and 'Light Mod' at £49.99.
The Max Lens Mod will be available in October 2020. The Media Mod for HERO9 Black and Display Mod will be available sometime this month, [Sept 2020]. The Light Mod is currently available on GoPro.com as well as at selected retailers.
Head to GoPro.com to shop the 2020 GoPro lineup and you can learn more about HERO9 Black GoPro's blog The Inside Line.