GoPro HERO10 Black Camera Revealed with Upgraded Image Quality, Stabilisation & Speed
GoPro has announced its much-anticipated flagship camera, HERO10 Black. A new action camera that follows on from the brand's rich heritage of small-form video cameras, but with new and improved features that have got us salivating.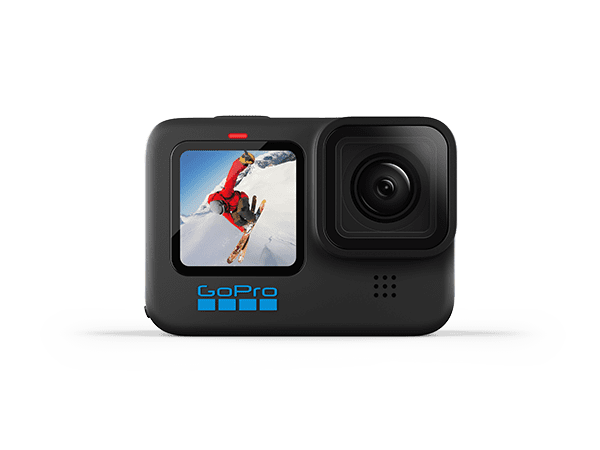 The company's new high-performance GP2 processor, being a key update with the new GoPro HERO10 Black, promises to deliver 'breakthrough image quality' and 'blistering' video frame rates that take the camera into the realms of 5.3K video at 60 frames per second, 4K video at 120 frames per second and 2.7K video at an impressive 240 frames per second. It's an upgrade, to say the least. With a reduced weight of 153g, the GoPro HERO10 sends long-standing features to new heights. It has a more responsive interface with quicker captures and offers twice the performance of the GP1.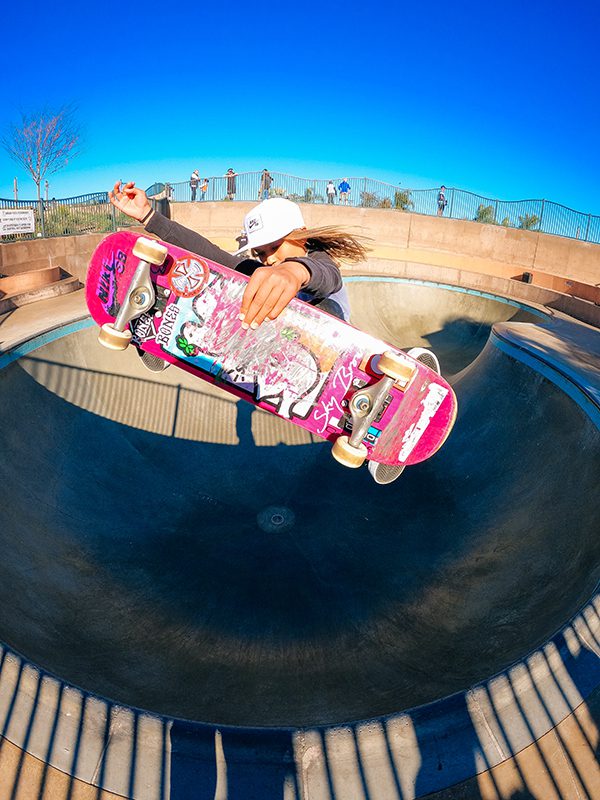 The new GP2 processor also facilitates GoPro's famous HyperSmooth stabilisation; now in its 4.0 iteration that promises to set a new standard and producing 'the smoothest shake-free video you've ever seen from any camera, regardless of price.' A bold claim, indeed.
GoPro is also offering camera 'mods' to increase the versatility of their HERO line, and the HERO10 is also getting the treatment. The Max Lens Mod, Media Mod, Light Mod, and Display Mod are all available with the new addition to the family.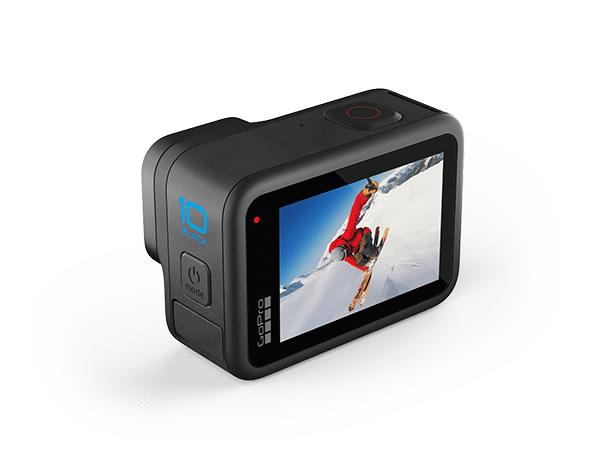 Webcam Mode on the HERO10 can broadcast full 1080p HD video with a 132° wide field of view. While the front display can help you frame the shots of your lovely face. A perfect solution for doing live streams or tutorials while cruising down a mountain or catching a wave. Or live stream with HyperSmooth 4.0 while rock climbing at Yosemite. Just as long as you brought a solid hotspot to manage your WiFi signal.
GoPro HERO10 Black Key Features
All-new GP2 processor that gives 2x faster video frame rates and improved image quality
5.3k video at 60 frames per second
Higher-performance 4k video at 120 frames per second and 2.7k video at 240 frames per second
Upgraded hypersmooth 4.0 video stabilisation
23-megapixel photo resolution
Cloud-connected: uploads to the cloud while charging
Nicholas Woodman, GoPro founder and CEO, told PhotoBite: "HERO10 Black is one of the most impressive cameras in the world, regardless of price. Congratulations to our product and engineering teams on creating such a worthy 10th edition of our beloved HERO camera."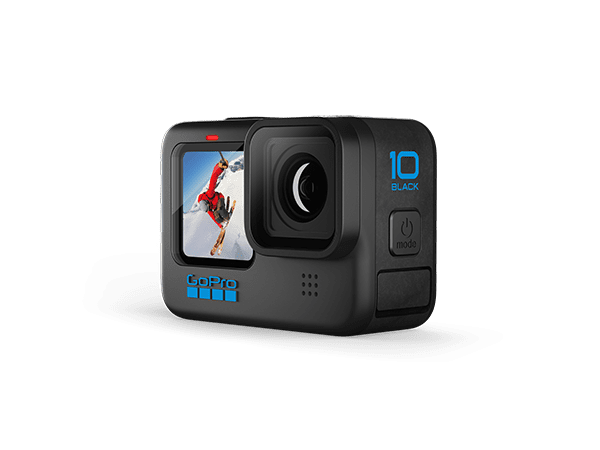 GoPro Subscriptions

GoPro Subscriptions will allow you the best experience with your camera. Benefits include:
Auto upload to the cloud while the camera is charging
Unlimited cloud backup of your photos and videos at original shooting quality
Unlimited use of the Quik app, including Premium Editing Tools
No-questions-asked camera replacement
Discounts on new camera purchases
Up to 50% off GoPro mounts, accessories and lifestyle gear at GoPro.com
Premium quality 1080p live streaming to a subscriber's account at GoPro.com
The GoPro subscription is available for £49.99 annually or £4.99 a month.
See more HERE.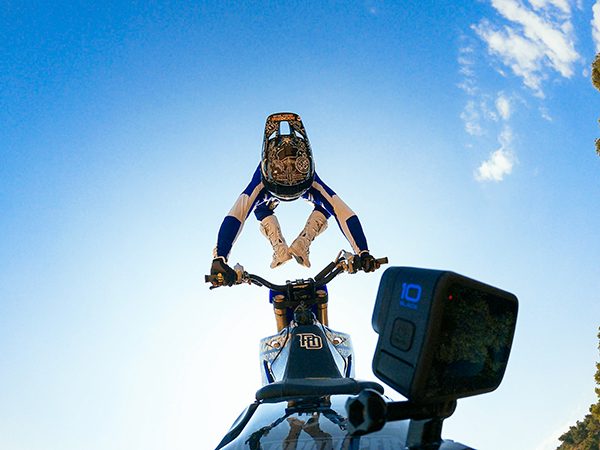 HERO10 Black Million Dollar Challenge
It's the fourth year in a row that GoPro is offering up the challenge to the GoPro community to create the launch highlight reel for the new flagship camera. Open exclusively to owners of HERO10 Black, the Million Dollar Challenge will give an equal share of $1,000,000 to those whose video clips are chosen for the video. The finished film will be released in December of this year, so get moving and submit yours quickly. Find out more HERE. Submissions close Dec 1st at 11:59pm.
---
---
Pricing and availability
The HERO10 Black is on sale from today, [16-09-21] retailing for £379.98 with an included one-year GoPro subscription or £479.99 without a subscription.
Existing GoPro subscribers can buy the HERO10 Black at the lower £379.98 price at GoPro.com.
Head to GoPro.com for more and keep an eye out here for our new review in #TheMeasure.