Gitzo Légende Tripod and Camera Backpack Launches: Craftsmanship & Sustainability Combined
We make no bones about it, here at PhotoBite HQ; Gitzo is one of our favourite brands for super-quality camera accessories and, considering they've been at it for over 100 years, it's no surprise. What's also came as no surprise was the range of broad smiles that appeared on everyone's faces when we learned of the all-new Légende Tripod and Camera Backpack combo from the master maker. Manufactures to last for a lifetime and with an unashamedly eco edge, the pair of new Légende products have been inspired by the very nature of storytelling in photography. Read on for full details.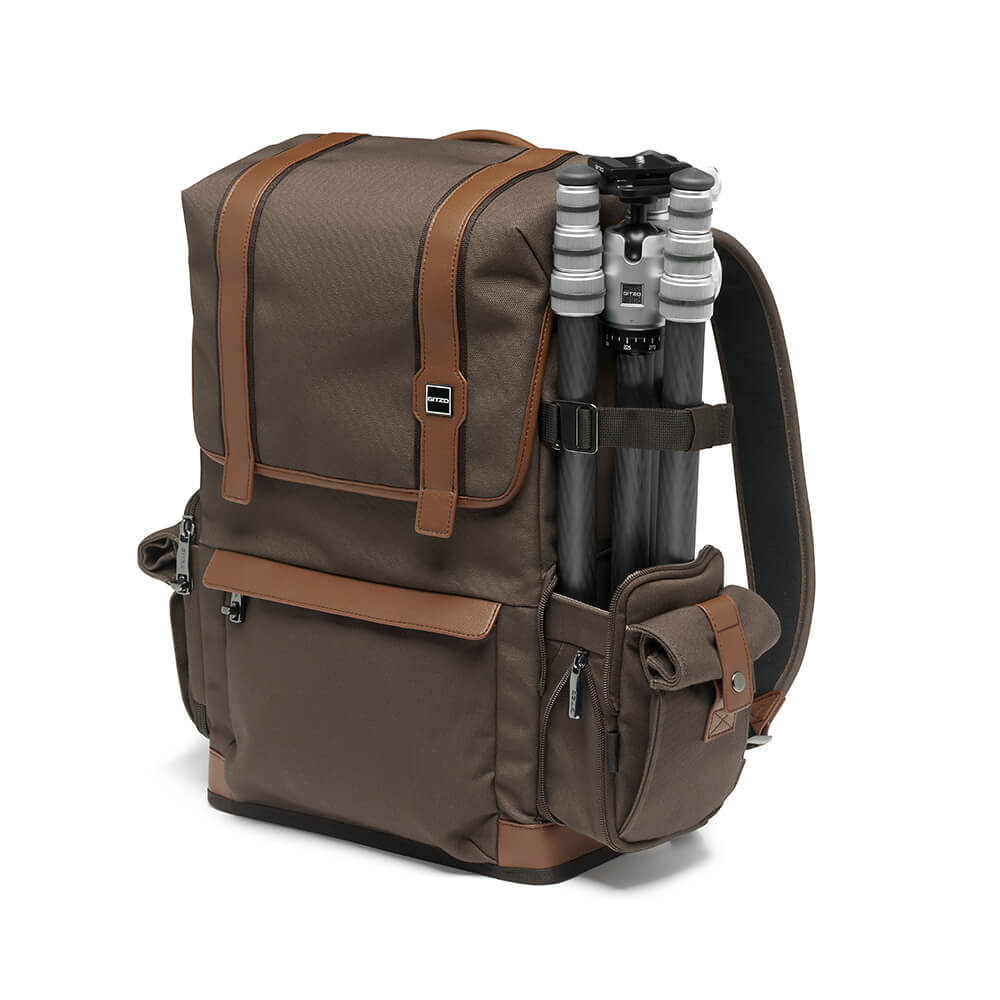 The new Légende products from Gitzo have been designed to address today's disposable culture' by making the smallest possible environmental footprint through the use of sustainable materials, whilst being built for peak performance, [guaranteed by an unlimited warranty, no less]. 100% of the backpack's main exterior fabric is produced from recycled polyester and 65% of the whole bag weight is comprised of recycled fabrics.  In addition to this, the Eco Leather tripod strap and backpack details are made of cruelty-free, environmental-friendly, and non-toxic synthetic leather, which is light and extremely soft with great strength and performance.   Launching as a crowdfunded project, The Légende Tripod and Bag is now available for pre-order at IndieGoGo and will be available for backers this June [2021].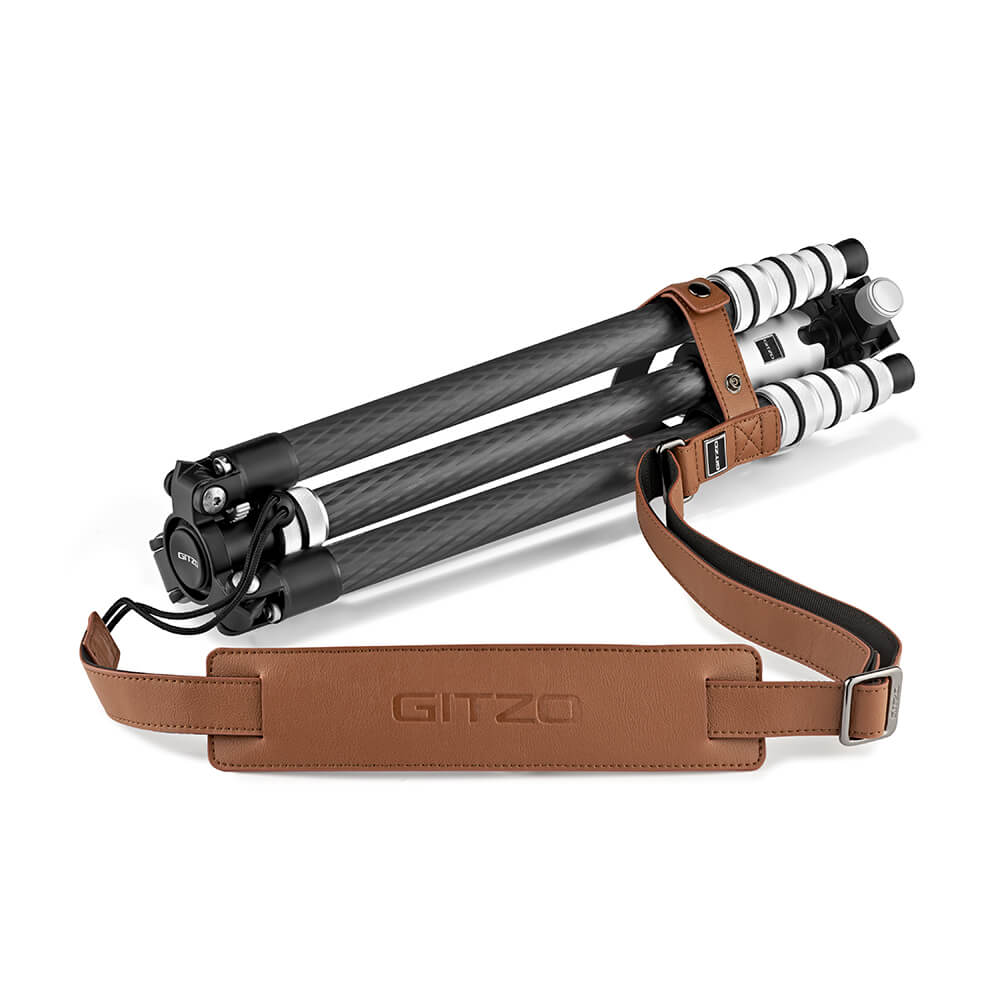 Légende Tripod Key Features
Weight: 1.45kg
Payload: 8kg
Leg angles: 25°, 70°
Minimum Height: 43cm
Maximum Height: 165cm
Panoramic Rotation: 360 °
Front and Lateral Tilt: -90° / +40°
Marco Pezzana, CEO of Gitzo, said: "As photographers, we photograph the wonders of the world and capture its beauty through our lens, so we wanted to create a product that would reduce its negative impact on the very planet that inspires us. We set out to create a product that was forever repairable, could withstand any adventure, and would never be thrown away.  After months of design and development, we're very excited to bring Légende to photographers across the globe." 
Quality with Craftsmanship
As stated, The Légende Tripod and Camera Bag have been designed to last the user a lifetime of shooting. The travel tripod is lightweight and boasts 100% carbon fibre legs for super-strength and rigidity. Its alloy leg locks give a tactile, ergonomic control with both knurling and rubber inserts.

Supporting Future Photographers
Those who get behind the crowdfunding campaign to bring the Légende products to life will also contribute to the development of Gitzo's Wild Shots Outreach educational program. This is a program that endeavours to teach the children bordering the Kruger National Park about conservation and photography. 5% of the campaign budget will be used to help the students by opening up eco employment opportunities and instilling the value of our protected spaces.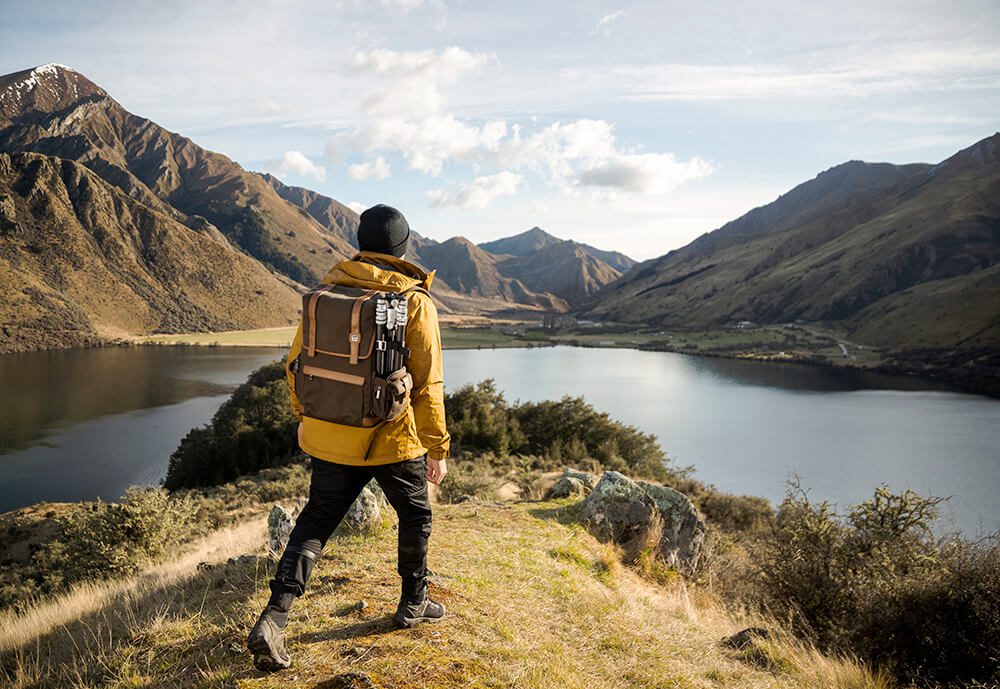 Pricing and Availability
Sipping will start from late May to early June 2021 and pricing will kick off at $699 for 'super-early-birds' who will get a Légende Tripod, Backpack and Gitzo Mini Traveller in their package. Tap through to IndieGoGo for more info.