GITZO Debut Premium Adventury Backpacks for Nature Photographers
Gitzo, manufacturer of some of the nicest photo accessories in the market, has announced the arrival of two premium 'Adventury' backpacks, specifically targeted at bird, wildlife, nature and landscape photographers
The new GITZO Adventury Backpacks come in two variants: 45L and 30L capacities. Both formed of weather-resistant materials and have been designed to transport CSC and DSLR cameras with long lenses, providing their users comfortable and easy access from the back and side of the bag.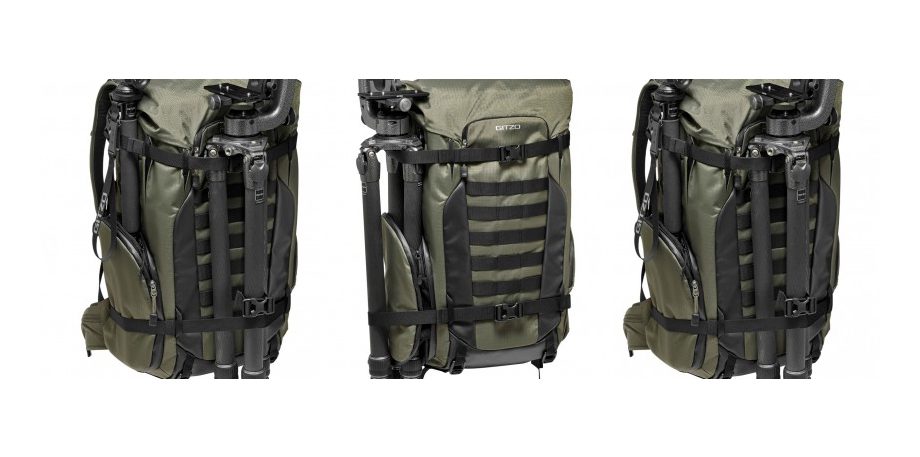 First up, the Gitzo Adventury 30L Backpack will take a pro-level DSLR [i.e. Canon 1D Mark II/Nikon D5] with a 70-200 mm f/4 lens attached and a second camera body plus up to 4 lenses or up to 400 mm detached f/4 lens, a camera body and a couple of lenses or small accessories.
Its interchangeable dividers also enable it to fit a full premium CSC set up [i.e. Sony Alpha 7-9 Series] plus a foldable drone and remote control with accessories [i.e. DJI Mavic Pro series].
Secondly, the bigger brother of the two new bags, the Gitzo Adventury 45L Backpack is an ideal answer for bird and nature photographers who want to carry all of their kit in a single bag that's safe, spacious and versatile. Due to the new GITZO G-Cushion, the new backpack will guard a pro-level DSLR camera with up to 600 mm f/4 telephoto lens attached, plus a second camera with lens attached and additional lenses. Its interchangeable dividers can also be arranged to fit a DJI Phantom Drone along with its remote and a camera with lens attached, additional lens and accessories.
The 45L version also has an adjustable waist belt and a large pocket to store extra accessories, which is completely detachable. This version also features an infinity pocket on the side, which expands to create extra storage and a bottom zip also allows for the storage of a very long tripod [or accessory].
Both of the new models from Gitzo highlight a smart photography insert that can easily be removed whenever the user aren't carrying photo kit and need an everyday backpack. A smart rear opening assures maximum security, facilitates easy use and helps to keep the pack clean and dry. Each model can also take a laptop up to 15" [MacBook Pro 15", for example] and a tablet [i.e. iPad Pro 12,9"].
The new Gitzo Adventury backpacks also highlight multi-link straps that can connect a large tripod such as the Gitzo Systematic series on the 45L or the Gitzo Mountaineer series on the 30L, or a variety of accessories on the front and side, by simply configuring the daisy chain system.
Pricing and availability
Available now
Gitzo Adventury 30L Backpack: £219.95
Gitzo Adventury 45L Backpack: £299.95