Fujifilm XT-5: One of the Most Popular Mirrorless Cameras Gets an Upgrade
Fuji Has announced the latest addition to their famous X series of mirrorless cameras, the XT-5. Headline features included a top shutter speed of 1/180,000 and a 40.2 megapixel sensor – all of which promise to make this an exciting offering to Fuji fans and photographers every camp. Read on for full details!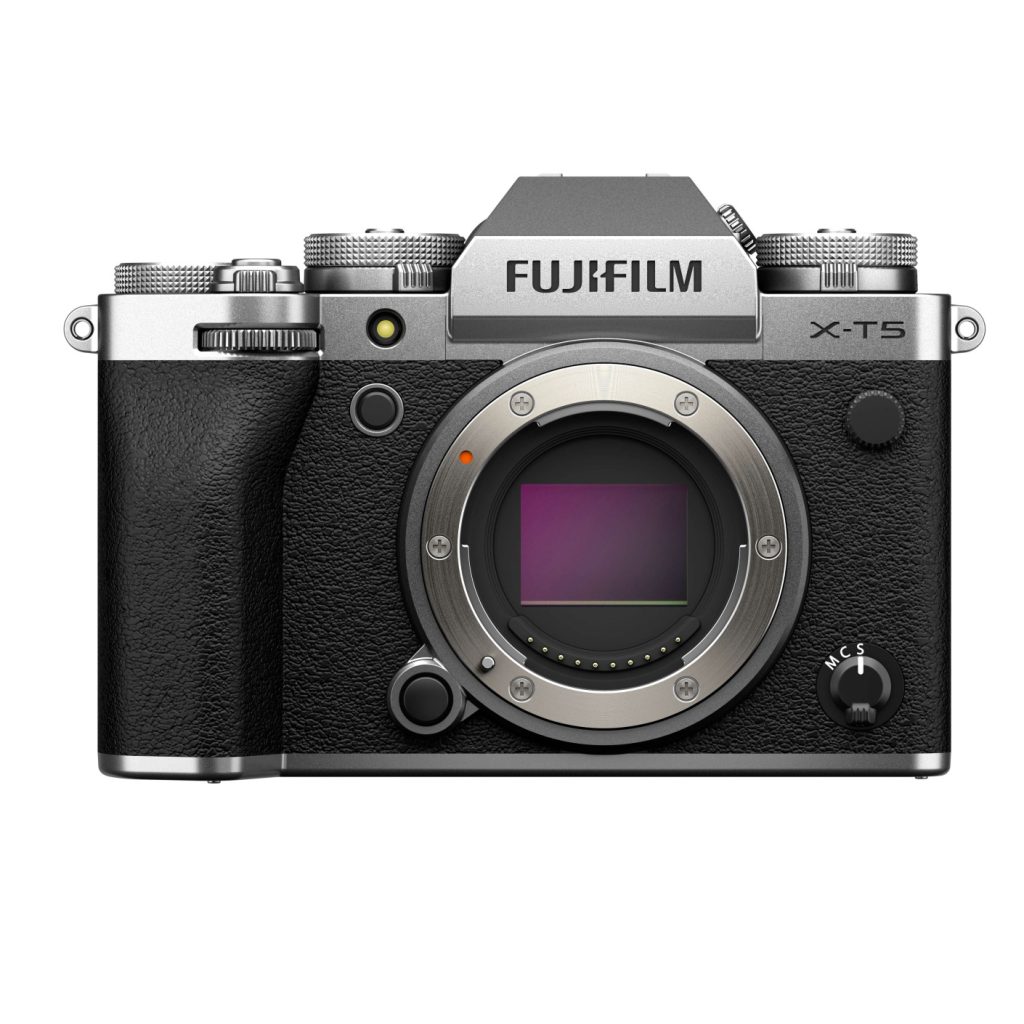 Specifications
The XT-5 features a CMOS type 40.2 megapixel sensor with a native ISO range from 125 to 12,800 and a top shutter speed of 1/180,000. Built-in image stabilisation claims compensation up to 7 stops and an autofocus system based on "deep learning technology" is able to track a variety of moving subjects and keep them in focus [including animals, birds, cars, motorcycles, aeroplanes and trains]. Video capabilities include the ability to shoot at up to 6.2K [30 fps] and a high-quality 4k format. For those interested in the look of 35mm film the XT-5 also boasts 19 film simulation modes which allow the user to pick a style of look as if they were choosing camera film and many users may also appreciate the 3-way tilting screen which allows viewing from a variety of angles including hip-shooting.
40.2 megapixel CMOS sensor
ISO 125 – 12,800
Max shutter speed 1/180,000
7 stop image stabilisation
AF subject tracking
Video up to 6.2K [30 fps]
3-way tilting screen
Film simulation modes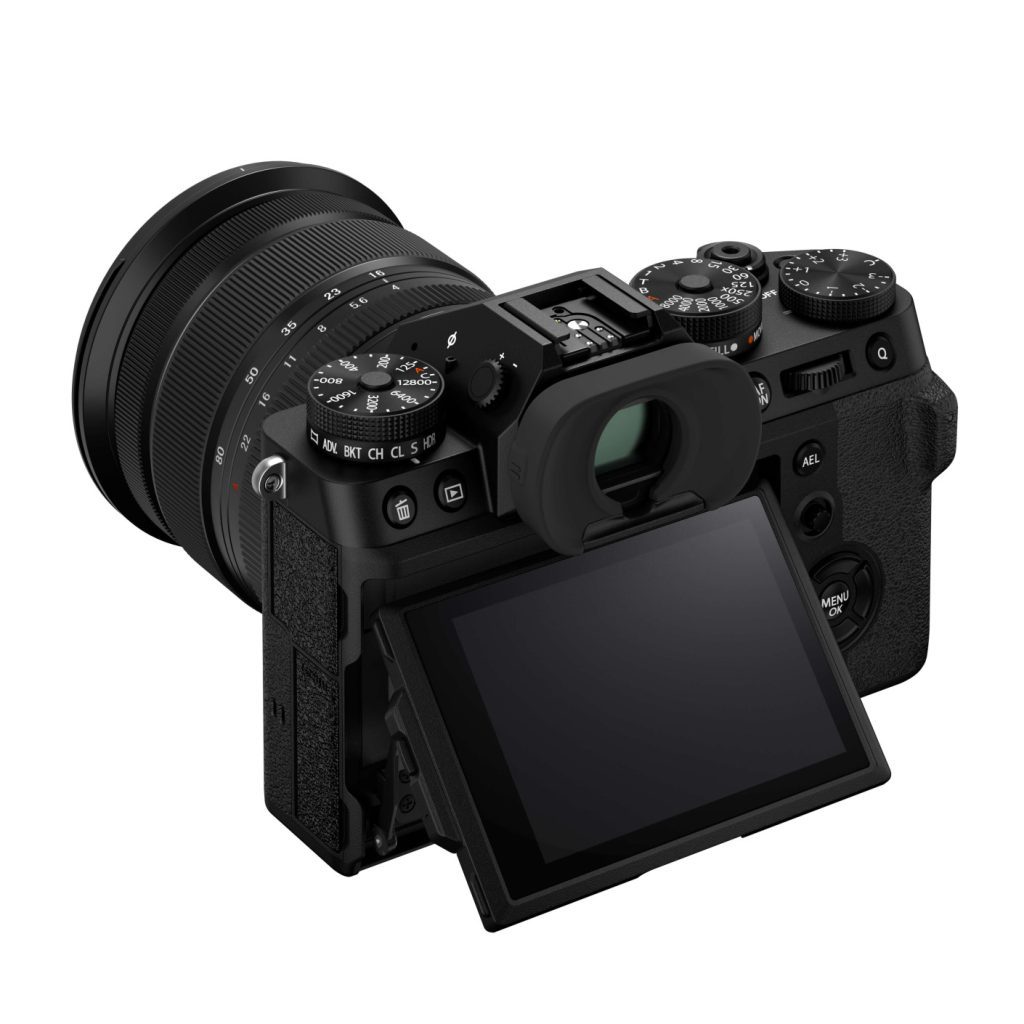 Design and Build
One of the XT-5's most advertised design pieces is the 3-way tilting LCD screen featuring a 1.84 million dot display. The viewfinder itself features improvements over the old model in particular with the improvement of parallax and distortion correction which can occur if the eye is slightly misplaced while viewing. The compact body weighs just 557g which is a light load for a professional camera, and the body itself is designed to be weather-resistant to improve durability. When combined with an ATOMOS HDMI device raw 6.2K video output [29.97 fps] can be recorded also. The XT-5 is also compatible with the MHG-XT5 hand grip [sold separately] which is designed specifically for the camera. Battery life is rated at 580 shots [or 740 in eco mode].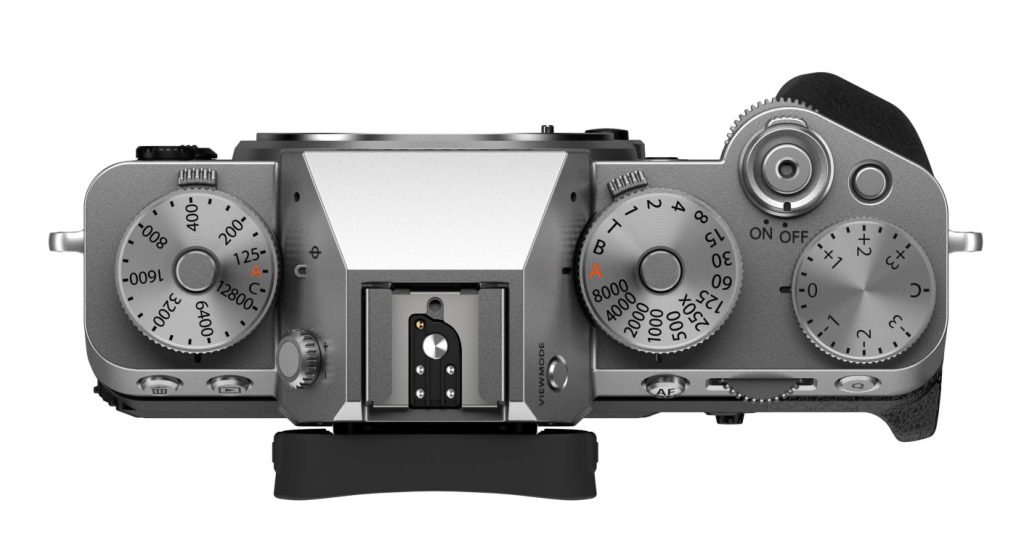 Pricing and Availability
The XT-5 is available for sale now in black or silver and can be purchased either body only or part of a kit:
Fujifilm X-T5 Body Only – Black £1,699.00
Fujifilm X-T5 Body Only – Silver £1,699.00
Fujifilm X-T5 Kit with 18-55mm lens (Black) £2,049.00
Fujifilm X-T5 Kit with 18-55mm lens (Silver) £2,049.00
Fujifilm X-T5 Kit with XF 16-80mm lens (Black) £2,149.00
Fujifilm X-T5 Kit with XF 16-80mm lens (Silver) £2,149.00