Fujifilm launches standard zoom lens 'FUJINON Lens GF45-100mmF4 R LM OIS WR'
Continuing to grow their medium format range, Fujifilm has launched their GF 45-100mm F4. This lens is designed to give users versatility in their workflow and give them more control in how they want to shoot. Whether on location or in the studio, the GF 45-100mm saves you from the need to change lenses.
The GF45-100mmF4 R LM OIS WR has the maximum aperture of F4 and covers most frequently-used focal lengths from 45mm to 100mm [equivalent to 36-79mm in the 35mm film format]. Equipped with a powerful image stabilization mechanism and a weather-resistant structure, the lens caters to rough shooting conditions. The GF45-100mmF4 R LM OIS WR meets high expectations of professional photographers and photography enthusiasts in portraiture and various shooting situations.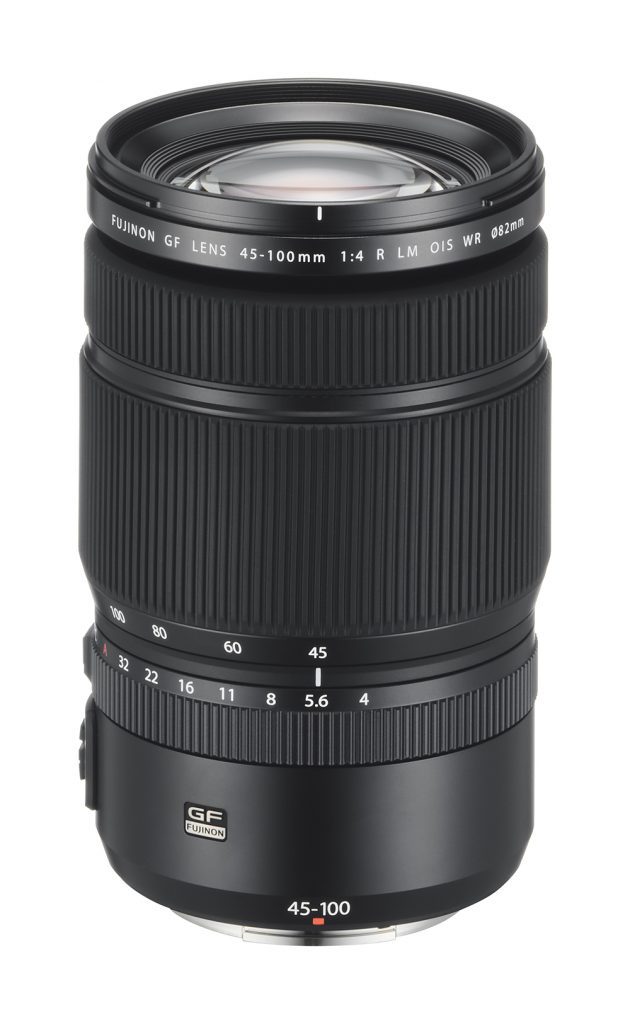 GF lenses are Fujifilm's highest-grade lenses that deliver superior image quality with ultra-high image resolution and wide tonal reproducibility. This is made possible by the use of Fujifilm's exceptional optical design technology and production technology that processes lens surfaces with the precision at a submicron level, fostered through the development of industry-leading FUJINON lenses, including cine lenses that have won the Engineering Emmy Awards. When mounted on the FUJIFILM GFX100 [hereinafter "GFX100"], released in June last year, the lenses can bring out the full performance of GFX100's 102MP image sensor, achieving the world's highest level of photographic image quality by utilizing the company's unique colour reproduction technology.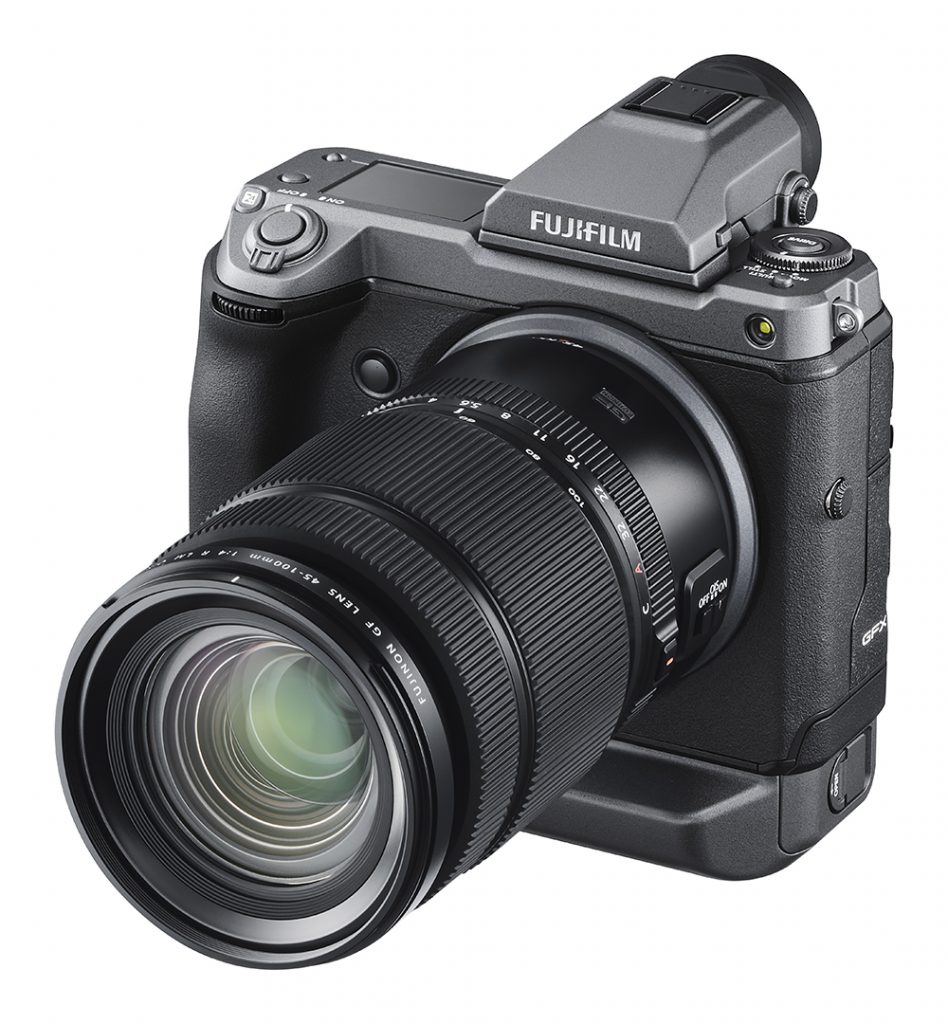 The new GF45-100mmF4 R LM OIS WR consists of 16 lens elements in 12 groups, including three aspherical elements, one Super ED element and one ED element. It controls various aberrations thoroughly to achieve an astonishing image with sharpness, comparable to prime lenses, and high contrast delivering an impressive image resolving power across its zoom range. The use of a powerful five-stop image stabilization mechanism and a fast, silent and highly accurate AF driven by linear motor ensures that users can shoot hand-held with confidence. Furthermore, the lens is dust and weather resistant and capable of operating at temperatures as low as -10°C, facilitating photography in light rain or in dusty outdoor areas with peace of mind.
The GF45-100mmF4 R LM OIS WR can be combined with two existing zooms, namely the standard zoom lens "FUJINON Lens GF32-64mmF4 R LM WR" and the telephoto zoom lens "FUJINON Lens GF100-200mmF5.6 R LM OIS WR" to cover focal lengths from 32mm in wide-angle to 200mm in telephoto ([to 25mm-158mm in the 35mm film format], further broadening applications for the world of ultra-high image quality.