Fujifilm House of Photography Opens Its Doors in London
Set over three floors in London's Covent Garden, the all-new FUJIFILM House of Photography presents photo-enthusiasts and professional shooters with an inspiring, all-in experience, which boasts the entire range of photographic hardware and printing solutions that Fujifilm produces. PhotoBite was lucky enough to nab a golden ticket for the preview event ahead of the official opening on 11 am on Tuesday 3 December.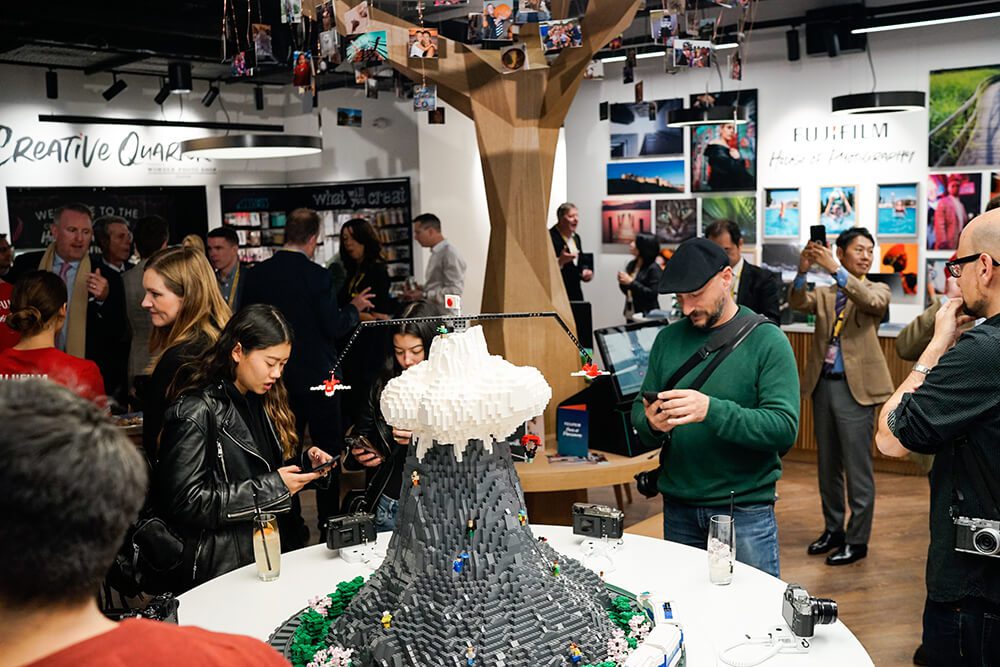 A rare beast in the world of photography, Fujifilm enjoys real strength in their camera ranges and also within their impressive photo finishing division. As the recent Jessops' story from PhotoBite recently highlighted, amongst many other notable examples, the retail sector is currently experiencing some of its toughest times in living memory. With more than a thousand more chain stores closing rather than opening on Britain's high street in 2019, Fujifilm recognises the opportunity that arises with over 1.2 trillion photos being taken each year and the new flagship hub intends to lead with innovation. With this new approach to retail, the new store intends to inspire visitors to up their creative game, taking them on a journey, celebrating picture taking right through to picture making.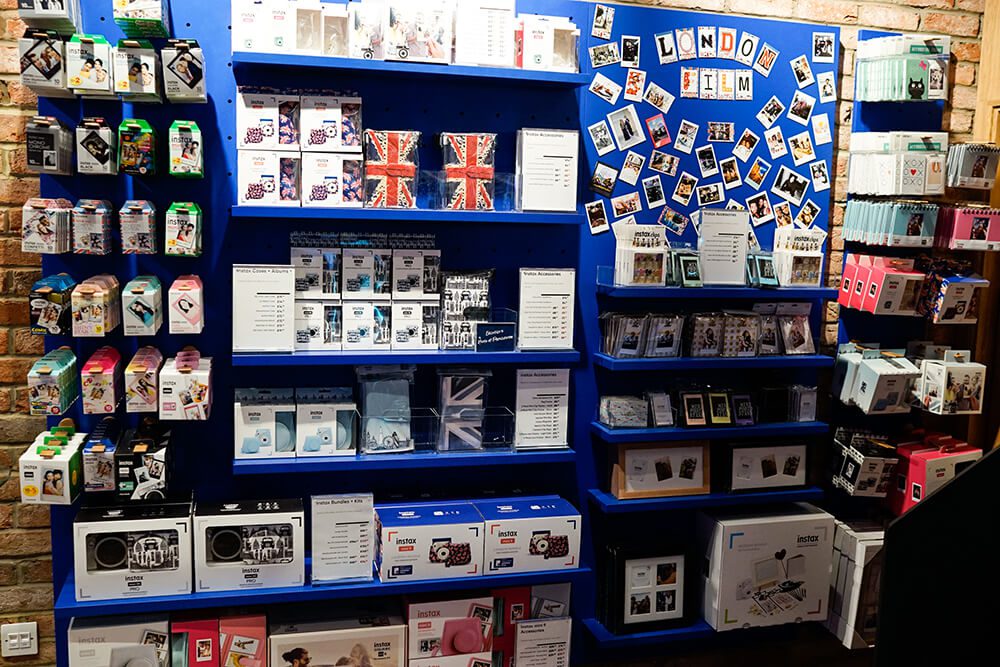 Kicking off the preview event, Fujifilm's Global President and Chief Operating Officer, Kenji Sukeno, discussed Fujifilm's ethos of 'Never Stop' and intentions behind the store, along with the future of Fujifilm. Theo Georghiades, Fujifilm House of Photography Project Leader, then followed, explaining more about how the new space has been designed to inspire, provide proof of performance and Fujifilm's heritage in colour reproduction. During the exclusive press briefing, Theo outlined the potential that they see in the photography market and the reasons why Fujifilm has made such a significant investment in the capital.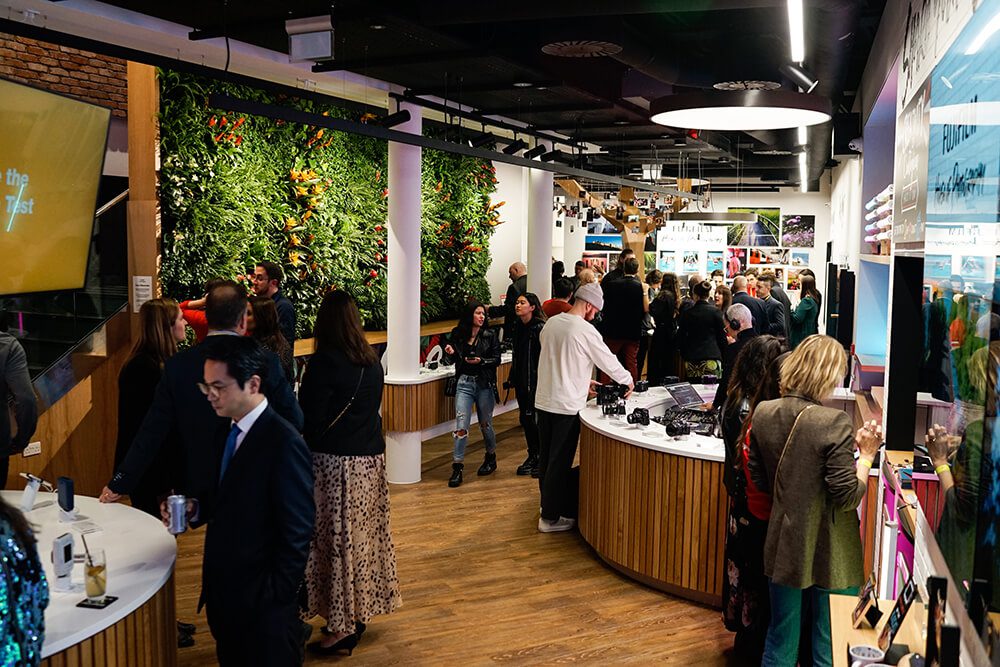 Visitors to the new, [and impressive] new building from Fujifilm can enjoy photo-based activities across all three floors. There's the opportunity to be able to trial Fujifilm's full offering, from cameras and lenses and instax instant photography, to the multitude of printing possibilities in the store's print studio. Fujifilm product experts will be on hand to give live demonstrations of products as well as share their expert advice and join the photographic collaboration that the Fujifilm House of Photography promises to facilitate.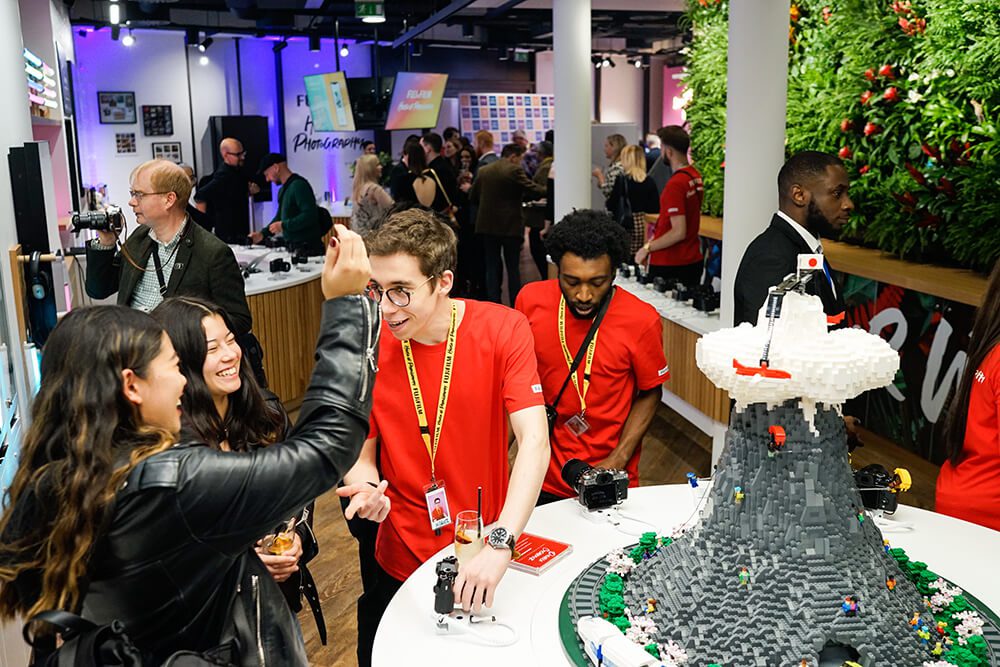 The first floor of the new Fujifilm House of Photography combines creativity, social interaction and photographic knowledge with a number of [completely free] social studios. The whole first floor also features a Gallery space which kicks off with an exhibition of photographs of David Bowie by renowned photographer Markus Klinko and is designed to encourage creative flow, sharing of ideas and learning of the possibilities that's available to everyone through photography.
In the basement, there's a space that's dedicated to 'club' members. Club members will be able to enjoy the plush lounge space; a social setting and club space for pro-photographers and Fujifilm enthusiasts alike. The space offers the opportunity to meet and chat over coffee, or to hire the top-spec, dedicated studio. The photo club has been designed to encourage collaboration and socialising between the most creative and innovative minds in the industry.
The new project, which is described as an 'experience centre' and definitely not a store, will extend its inspirational intent by serving the brand's significant high street reseller partners, [or FDIS/Fujifilm Digital Imaging Services]. The 'Wonder Photo Shop' concept that can be found within the walls of the new Fujifilm House of Photography, which demonstrates Fujifilm's vision of how to perfectly present the range of products that are available to the brand's B2B partners.
Furthermore, Fujifilm will be providing a packed and exciting programme of workshops, seminars and live demonstrations throughout the building, designed to engage with both trade and consumer visitors alike.
Theo Georghiades, Fujifilm House of Photography Project Leader, told PhotoBite: "We are so excited to be launching the new concept of store that is the Fujifilm House of Photography on 3 December. As a world-first for Fujifilm, we are looking forward to providing a space for creative collaboration and photographic excellence that completely subverts the traditional approach to how consumers expect a photography store to look and feel. There is something for everyone here, from Fujifilm enthusiasts and industry professionals to members of the general public whose photography is mainly smartphone-based. It is a complete sensory experience designed to inspire everyone to create amazing images and share them with the world."
Why London?
During the press briefing, Theo Georghiades also explained that the UK division's strong market share and dynamic team are amongst the reasons why London had been chosen as the city to host the world's first project of this nature. With mirrorless cameras seeing 18.2% [year on year] growth, vs. 25.6% decline [year on year] with DSLR cameras, Fujifilm's excellent range of X-Series mirrorless cameras has earned the company an impressive 20% share of the UK mirrorless camera market. This, coupled with an enormous 76% market share in the UK photo-printing sector and Covent Garden's estimated 43 million annual visitors, [spending around 10 billion p.a.] have all made Britain the choice for the world's first Fujifilm House of Photography.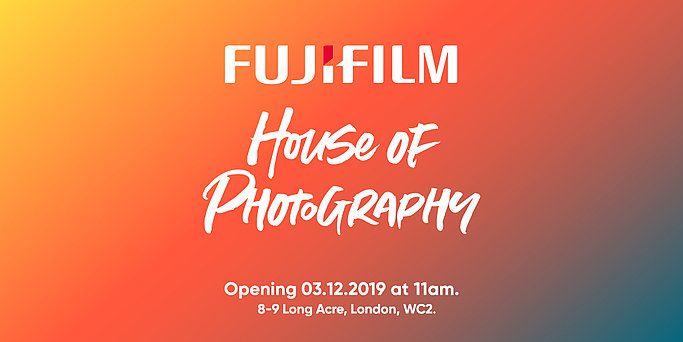 Having seen the building with our own eyes, we can say that Fujifilm has delivered beyond all expectations. The Fujifilm House of Photography is a true celebration of photography and brand excellence, but don't just take our word for it. Head along to 8-9 Long Acre, Covent Garden, London, WC2E 9LH, from 11 am Tuesday 3rd December 2019 to see for yourself. Believe us when we say that you will need to set aside a fair chunk of your day in order to see everything! You can also visit the dedicated website, HERE.
Opening times
Mon – Thu: 10 am – 6 pm
Fri – Sat: 10 am – 8 pm
Sun: 12 pm – 6 pm
---