Fujifilm Announce the X-E3: Compact Mirrorless Shooting with 4K Video
The Fujifilm X-E3 has [finally] arrived. After much speculation and excitement, the new rangefinder-style mirrorless camera is here. Read on for everything you need to know about this, APS-C camera, which includes 4K video recording; a first for the X-E range
The new X-E3 from Fujifilm follows the path that the hugely popular X-E2 and the X-E2S have laid out before them. A rangefinder-style camera, the most compact and lightweight model within the X Series interchangeable lens camera range, it's small, sleek, unassuming and hosts a 0.39-inch, 2,360k-dot OLED colour viewfinder within its compact body. It also houses an impressive 24.3 megapixel X-Trans CMOS sensor and the latest Fujifilm X-Processor Pro.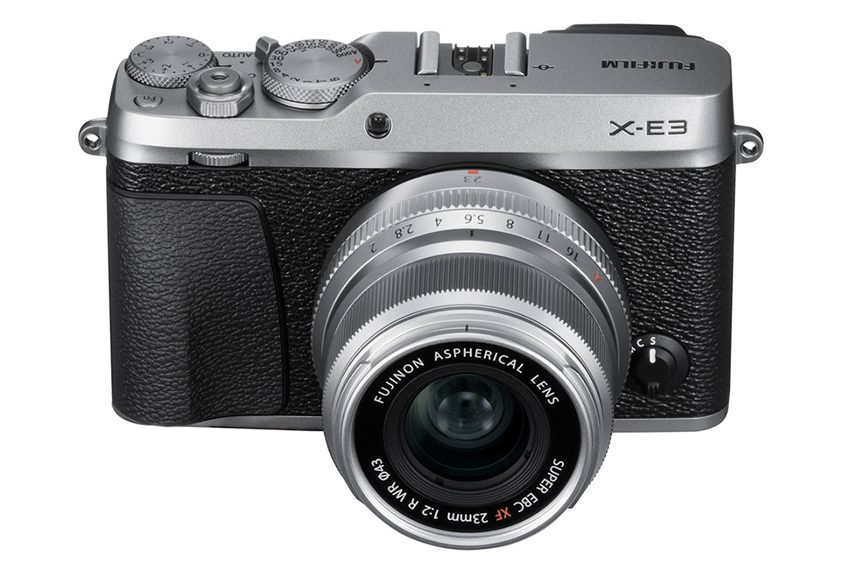 The new X-E3 from Fujifilm
Perhaps one of the most exciting new features on this new camera, [and suggesting that Fujifilmise now taking film function seriously in their consumer/prosumer products] is the 4K video recording capability; the new X-E3 is the first X-E camera to do so, although you will still have the option to shoot in full HD, the 4K option really opens the door for wider applications for the camera. Coupled with this, you can output directly to an external monitor via the HDMI port that sits in a side panel in the body along with a microphone jack for your choice of audio solution.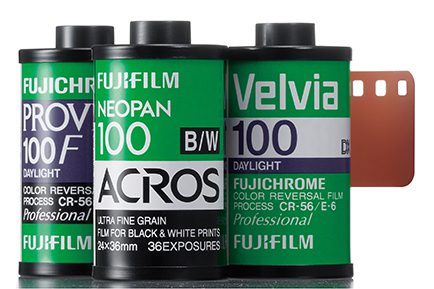 Incorporating knowledge developed from over 80 years of photographic film manufacturing, the X-E3 comes loaded with film simulation modes, providing different colour tones and rich gradations as if actually swapping films. A total of 15 modes are available, including PROVIA and Velvia to reproduce vibrant colours, plus ACROS for fine-detailed monochrome images. The Grain Effect function can be combined with all Film Simulation modes to add a textured look and deliver a greater range of artistic effects.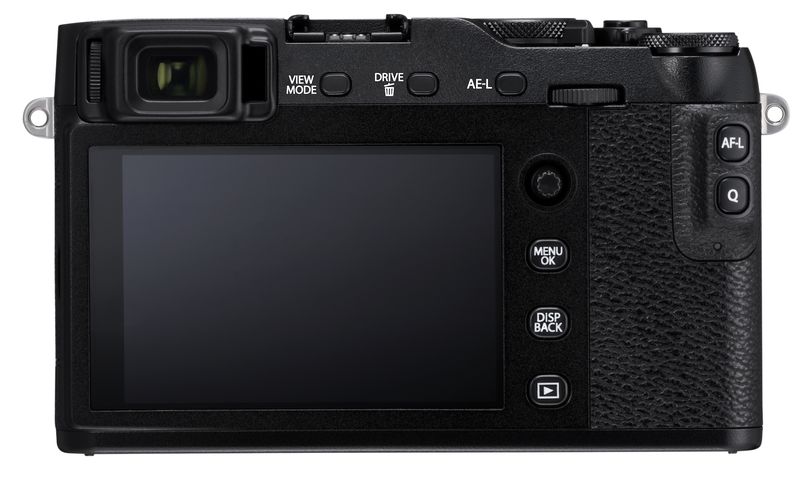 The new E-E3 from Fujifilm [Black]
On the back, you'll find a neat LCD screen, which is touch-sensitive and includes a variety of touch-enabled functions, such as touch auto-focus [AF] and focus area selection, and touch-shot. Making the new X-E3 more intuitive and familiar to the smartphone generation, it understands finger gestures, like pinch zoom and simple flicking through shots.

Another smartphone comparison comes in the shape of the new Bluetooth capability – another first for the series. This low power option [along with regular WiFi connectivity] offers low power, seamless connection to mobile devices, giving the user simple transfer of pictures for viewing/editing/sharing from larger screens.
Watch Fujifilm's promo film for the new X-E3 below:
Pricing & availability:
The Fujifilm X-E3 will be available to buy later this month, [Sept 2017] and will retail at £849 [body only], or £1249 [with an 18-55mm f/2.8-4 lens].