Double your Distance with Kenro's new Slider
Calling all lovers of smooth, fluid video shots. Kenro has announced a brand new Double Distance Slider
The new Double Distance Slider comes in at 50cm in length, giving 38cm of movement when sat on the ground, yet, this deceptive new slider comes with an unusual feature; when mounted on a tripod, the slider can extend in either direction, enabling up to a full 76cm of travel.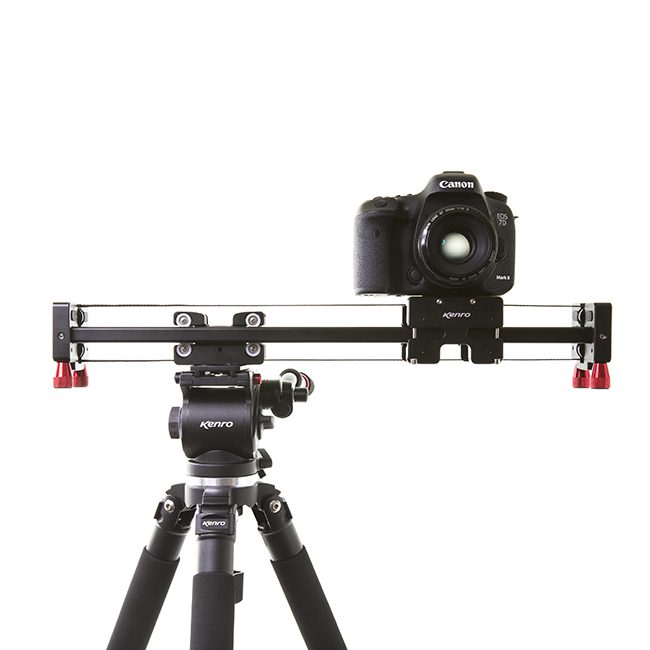 The Kenro Double Distance Slider is capable of giving more travel than its physical length down to clever design and gearing, which allows the bar to extend automatically as the camera moves in a particular direction.
Moreover, this is accomplished while maintaining the smooth belt-driven movement that is the sign of any good quality slider – no judders to affect footage.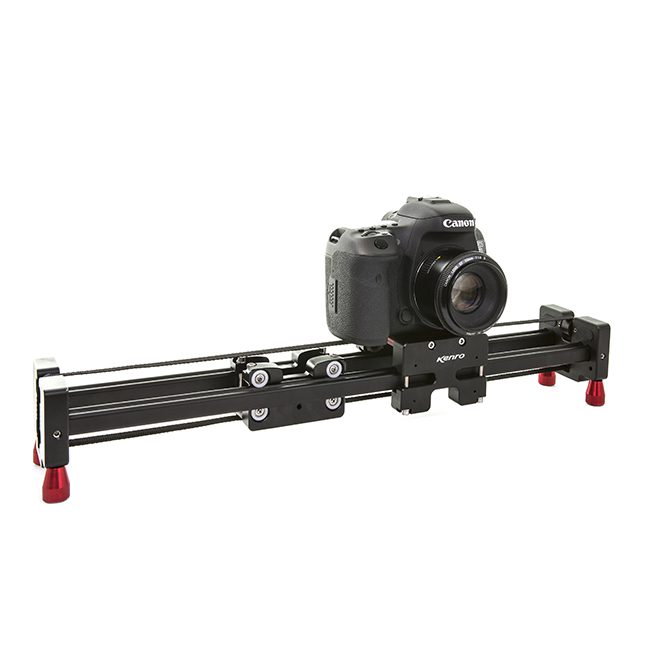 Of course, there are additional advantages granted through working witha compact piece of kit. The Double Distance Slider sits so comfortably on top of a tripod that it virtually becomes part of the setup and it's consequently easy to pick up and carry the whole ensemble if, for example, you need to walk through a crowd and set up in a different position. Being constructed from aluminium it's also lightweight, at just 1.64kg, while being robust enough to accept a payload of up to 3kg while on the tripod, and up to 6kg if set up on the ground.
Paul Kench, Managing Director, Kenro, told PhotoBite: "Sliders are one of the most versatile accessories any filmmaker can invest in. At a stroke they can add interest and movement to an otherwise static production, ensuring there's variety in their work and adding a different viewpoint. Of course, it's perfectly possible to mix things up a little and to have a diagonal or a straight up-and-down pan, and these are the kinds of things that add enormous value to a film. The issue has always been that sliders have, by necessity, had to be physically long and somewhat unwieldy, but the technology behind the new Kenro product has done away with much of that. The Double Distance Slider combines a compact form factor with the functionality previously only found in a much bulkier product, and it's giving filmmakers an exciting new option."
Pricing and availability:
The Double Distance Slider is available now and comes in at £239.94 inc VAT
For further info on this and other Kenro products, take a look HERE