DJI Ronin 4D Revealed: A Fully Integrated Camera & Gimbal Filmmaking System
DJI, global leader in handheld stabilisation and drone systems has revealed its latest masterpiece, the Ronin 4D. A fully integrated camera and gimbal solution for filmmakers that offers 8K RAW capture, optional LiDAR focusing system, along with wireless transmission and control system.
With two versions of the DJI Ronin 4D available, the DJI Ronin 4D 6K and the DJI Ronin 4D 8K, we take a close look at the ins and outs of what appears to be a real line in the sand from DJI.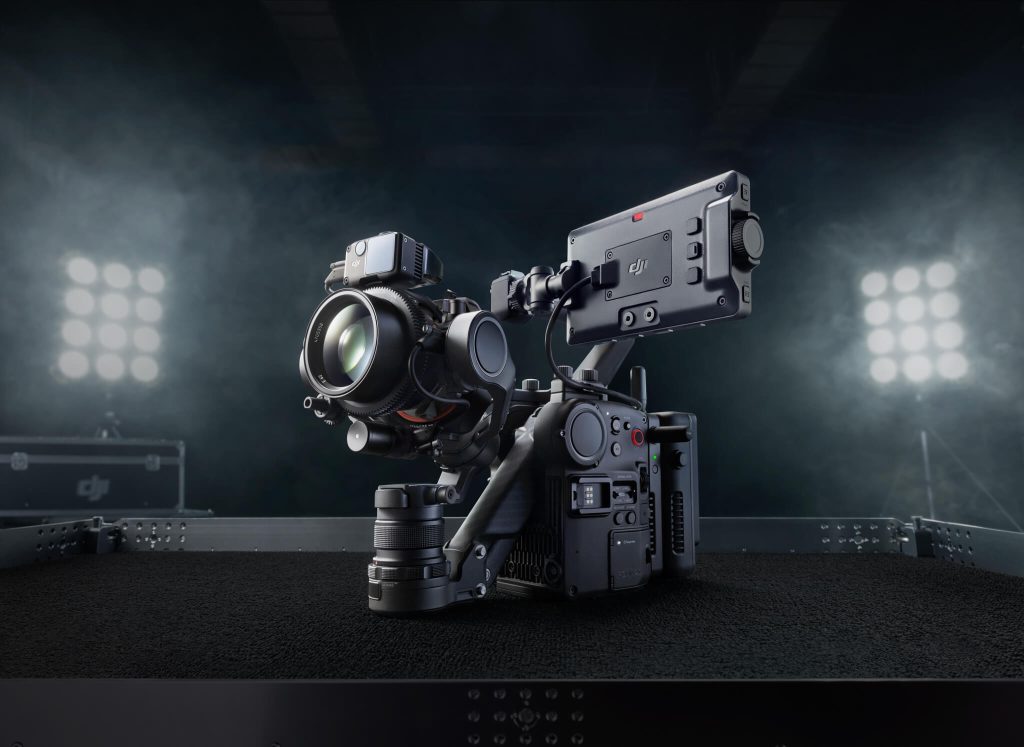 DJI Ronin 4D Key Features
built-in camera
4-axis stabilisation system
LiDAR focusing system
Wireless transmission & control system
6K or 8K ProRes RAW recording
3 different recording media options
High-bright monitor
Hand Grips for control
The main body of DJI Ronin 4D is produced with aluminium-magnesium alloy and the Z-axis arm is made using carbon fibre and has been created to offer filmmaking creatives an all-in-one stabilised camera system. Entirely dropping the traditional need to add a camera and other peripherals of your choice to a gimbal, DJI has produced the Ronin 4D to consolidate everything into a single package. This is, quite simply, a game-changer as it means that you can now pick it up and shoot straight away.
It might be most appropriate to consider the DJI Ronin 4D as a digital cinema camera with 4-axis image stabilisation rather than a gimbal with a camera and it's the versatility of this new system that makes it so exciting. DJI has devised the new system so that it can be utilised handheld, with a tripod, by itself, or even stuck to a vehicle, crane, cable, and more.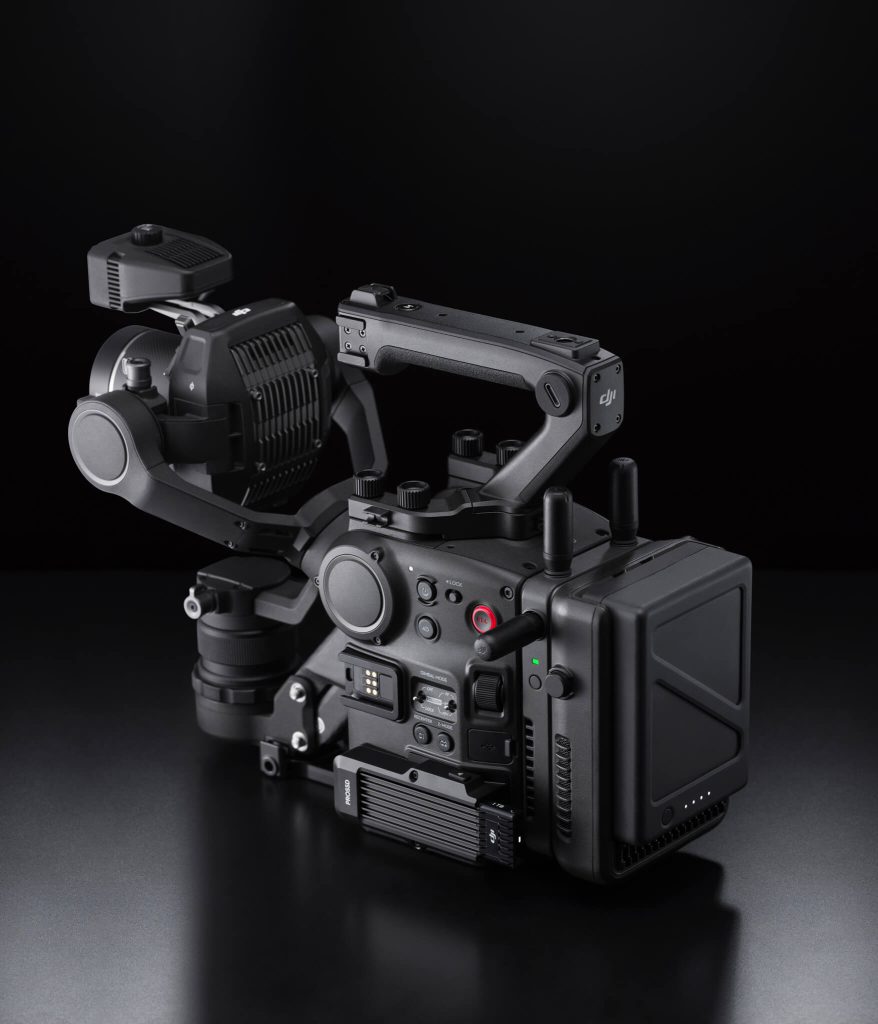 During DJI's live stream launch event, they outlined the five goals that were at the centre of the design of the Ronin 4D. They were:
Quickest system setup
Lightest weight in hand
Easiest learning curve
Freest camera movement
Most affordable 8K RAW
DJI said: "With DJI Ronin 4D, we use the power of technology to make cinema-standard production more affordable, cinema cameras more flexible, and cinematic imaging available to a boundless array of filmmakers."
OK, so it may well have hit the mark on some of these elements; we will find out just as soon as we get a system shipped for testing, but there's no way that this new rig is the most affordable 8K RAW product on the current market. Think Canon R5, Sony a1 and Blackmagic URSA Mini Pro 12K…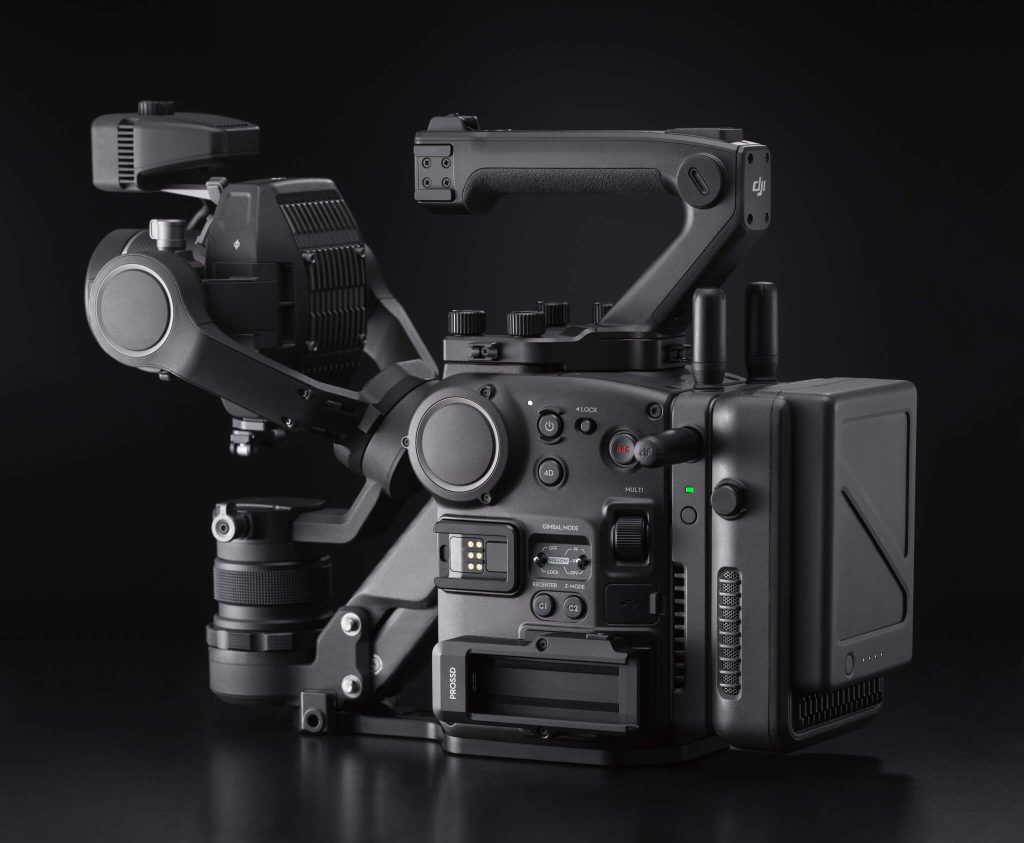 Lens Mount and Compatible Lenses
Both options of the DJI Ronin 4D highlight an interchangeable lens mount that provides attachment to DJI's proprietary DL mount, Leica M mount, and other mounts with short-flange focal distances, such as Sony E-mount. The flange focal distance of the DL-Mount is less than 17 mm, which is roughly 1/3 of the size of a PL-Mount.
It's our guess that most people are likely to work with Sony E mount as there's a wide range of lenses to choose from and there are a lot of Sony shooters out there that will find this new product very appealing.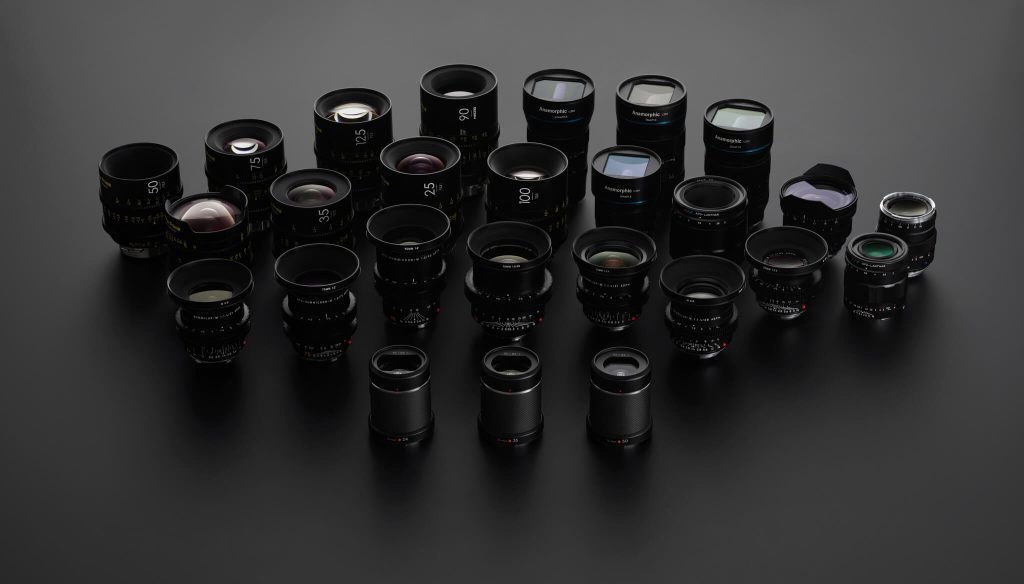 4-Axis Stabilisation
Without a doubt, one of the most fascinating features of the Ronin 4D is its 4-Axis stabilisation system. Essentially, the 4th axis is the 'Z-axis' and the axis that, when you are running or walking with most gimbals, causes the up and down movement. The DJI Ronin 4D's Z-axis vertical stabilisation promises to eliminate vertical movement through the application of forward and downward visual sensors, dual time of flight, [ToF] sensors, a barometer, and a gyro sensor.
DJI has suggested that it's now possible to create smooth footage while walking, running, going up, or downstairs, without any up and down movement that is visually associated with walking or running. They've also stated that the Ronin 4D provides a smaller and lighter package than the alternative pro 3-axis stabilisers o the market.
The DJI Ronin 4 also features ActiveTrack Pro so that users can track subjects. Naturally.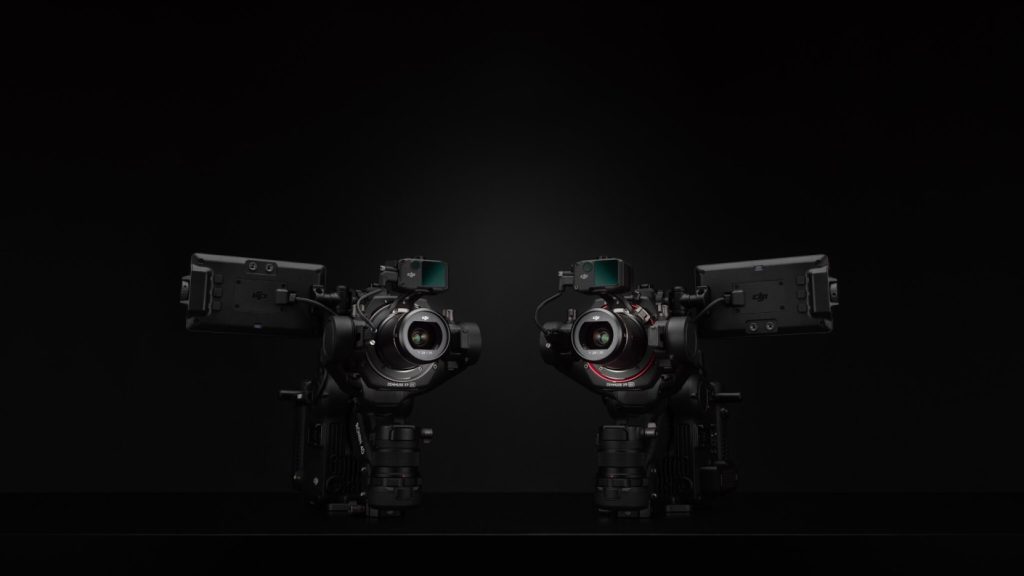 Recording & Media
Both the X9-8K and X9-6K can internally record H.264, Apple ProRes [422HQ & 422] and ProRes RAW [RAW HQ & RAW]. The Zenmuse X9-6K supports up to 6K/60fps and 4K/120fps, and Zenmuse X9-8K can do up to 8K/75fps.
X9-8K
8K 75fps [2.39:1]
8K 60fps [16:9]
X9-6K
6K 60fps [2.39:1]
6K 48fps [17:9]
4K 120fps [2.39:1]
Three storage methods are offered with the DJI Ronin 4D
USB SSD
CFexpress Type B
DJI's proprietary PROSSD 1TB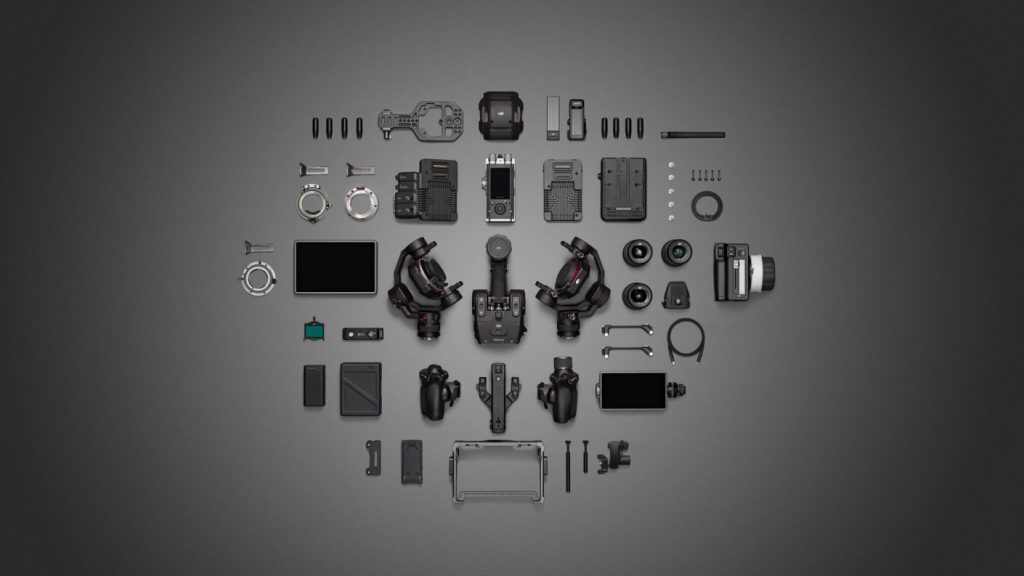 Built-in ND Filter
There's an ND system. [physical, not electronic] built-in to the DJI Ronin 4D, meaning users can adjust the ND from a range of 2 up to 512 [9 stops].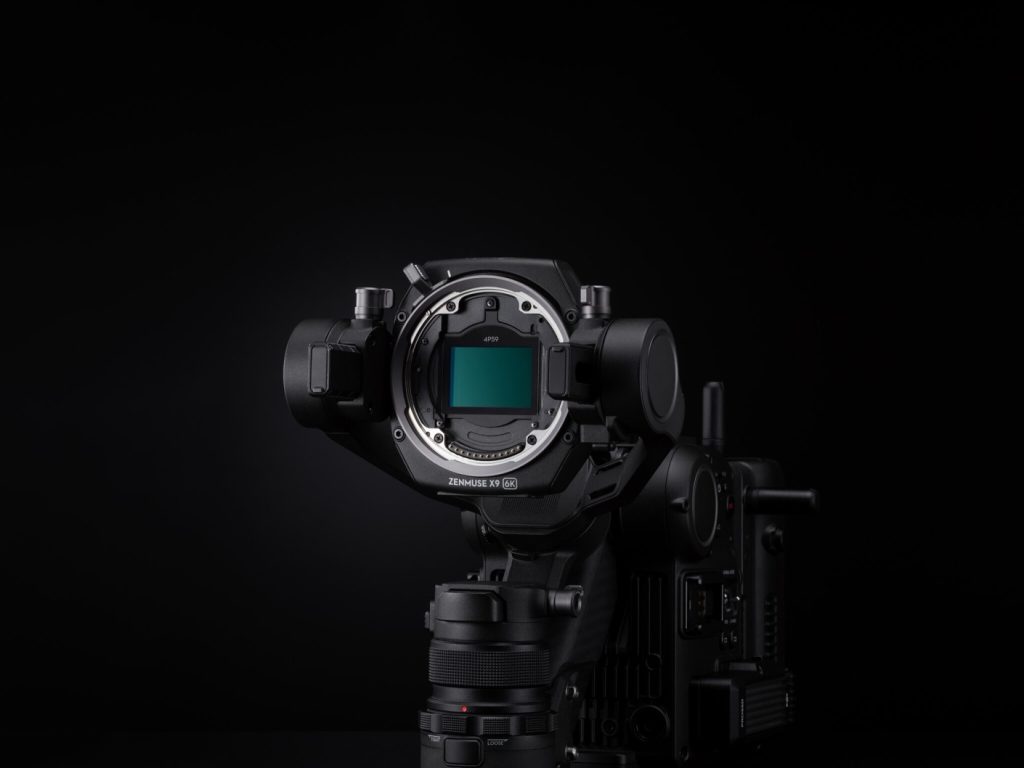 LiDAR Focusing System & Auto Focus [AF]
Possibly one of the most interesting features with the Ronin 4D is the optional LiDAR Focusing System. LiDAR stands for light detection and ranging. Basically, a technique where a module is used to send out ten of thousands of bursts of invisible light that then reflect off an object in space. This information is then used to create a real-time 3D point cloud map. The LiDAR system continually updates this 3D map in real-time so that you can do accurate lens focusing. The Ronin 4D's LiDAR Range Finder creates a real-time 3D cloud of 43,200 points at once for a focusing range of up to 10m / 32.8ft. DJI has declared that it will work well in low lighting conditions.
The system promises to achieve these three objectives:
LiDAR Waveform: An assistive focusing display that allows users to locate and pull focus to points with extreme precision
Autofocus: 3rd party manual lenses can gain AF via the X9 Focus Motor. AF is also maintained when using ActiveTrack Pro
Automated manual Focus
Along with LiDAR, theRonin 4D offers manual focus, autofocus, and DJI's unique Automated Manual Focus [AMF]. When using manual focus, the DJI Ronin 4D provides LiDAR Waveform, an assistive tool that allows you to locate focus points and pull focus with extreme precision. Autofocus is, well, autofocus. Automated Manual Focus combines the best of both modes to automatically rotate the focus wheel while following the focus point, allowing the operator to step in at any time. It will be interesting to see just how effective this all is with the Ronin 4D; we'll put it to the test soon enough.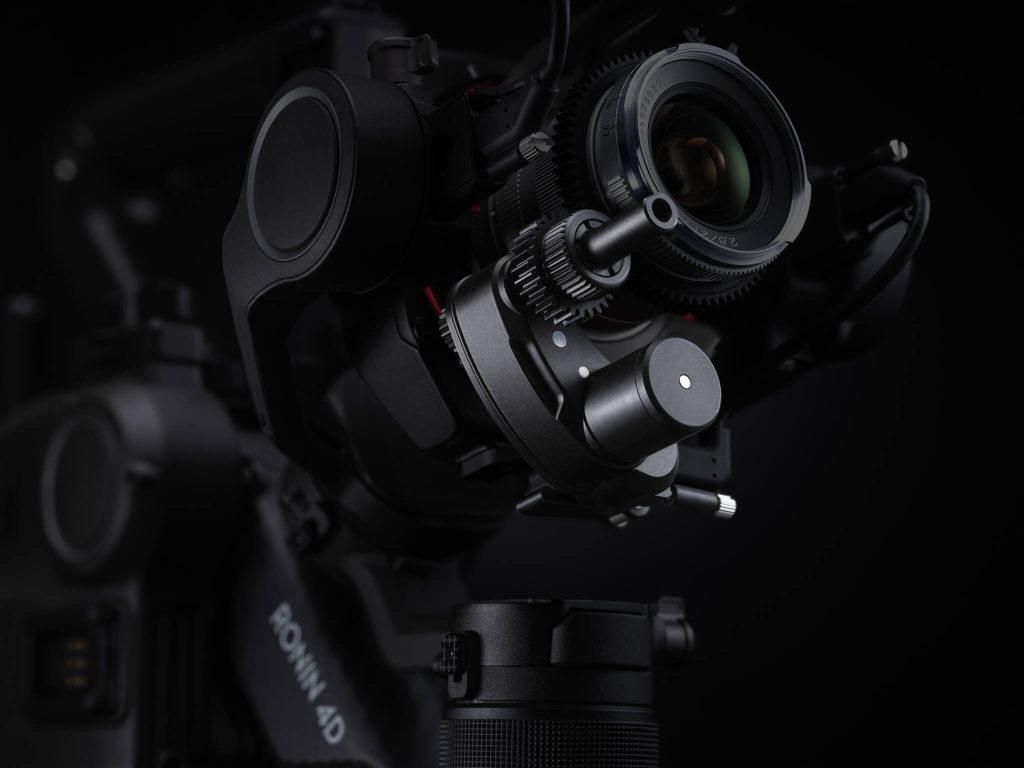 High Bright Monitor, Wireless Transmission & Control System
The DJI Ronin 4D comes complete with a 1000nit high bright monitor as standard. It looks like DJI has taken a page out of ARRI's book and placed all of the screen overlays and information on the peripherals of the display so you can clearly see what you are doing at all times.
There's an optional High-Bright Remote Monitor that integrates a wireless video receiver into a 1,500-nit, 7-inch monitor. The built-in gyro sensor also turns the monitor into a motion controller for movement-based camera control, which can also connect to the Ronin 4D Hand Grips, DJI Master Wheels, DJI Force Pro, or the new DJI Three-Channel Follow Focus to modernise coordinated shoots. When several remote monitors are used in conjunction, each device can playback material separately with independent LUT, loaded without interfering with other monitors. The monitor's built-in microSD card slot supports up to 1080p/60fps proxy footage recording.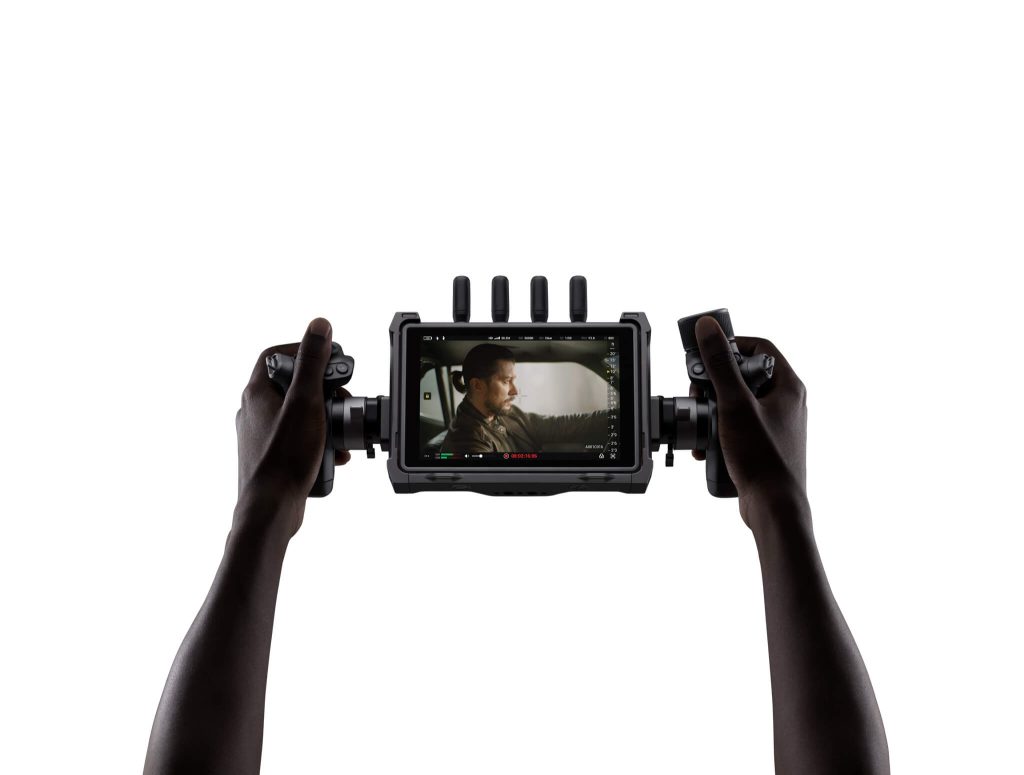 Multiple receivers can be connected to the 4D Video Transmitter so it's possible to switch between Ronin 4D feeds in real-time. DJI has stated that the 4D Video Transmitter can send up to 1080p/60fps from distances of 6km/3.72 miles away! Also claiming to have ultra-low latency and good stability that must be borrowed tech from their killer drone range.
In addition to 2.4GHz and 5.8GHz, O3 Pro also supports the DFS frequency band, significantly improving stability and anti-interference performance, even in crowded signal environments and locations that feature complex architectural structure
Hand Grips
Both versions of the DJI Ronin 4D come complete with a set of hand grips that allow users to control various aspects of the device.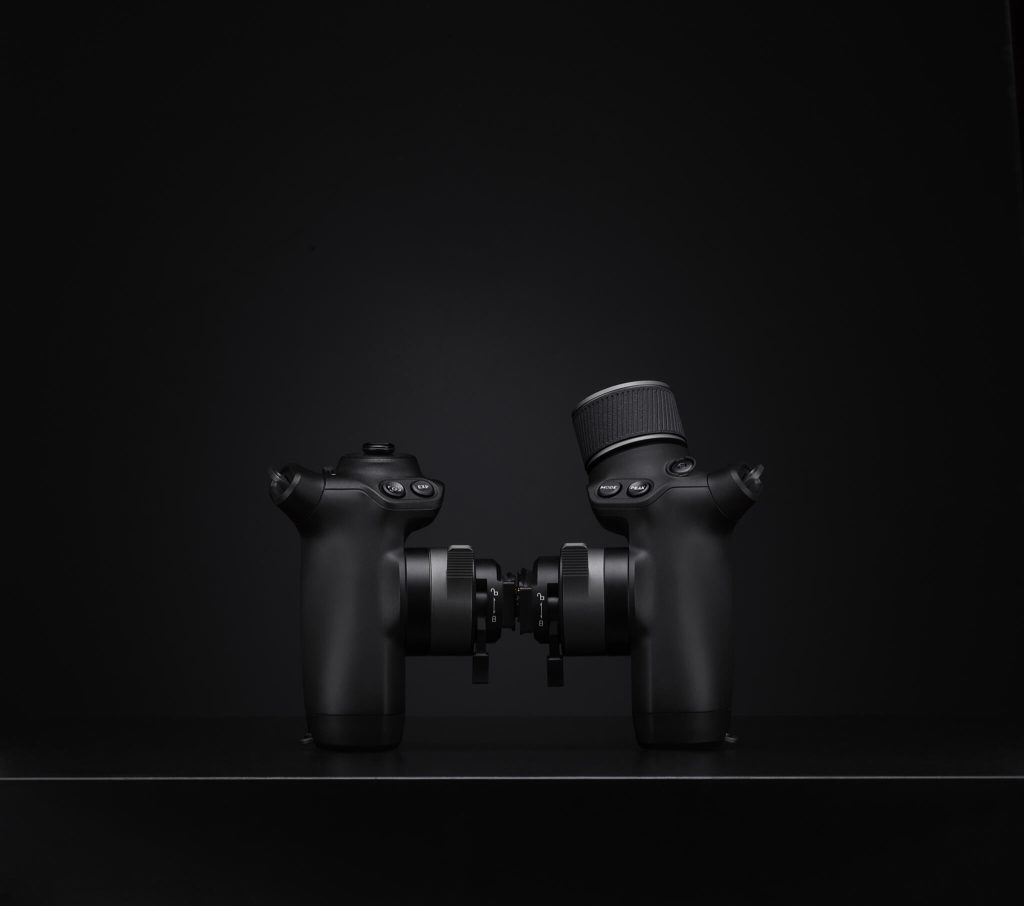 Audio & Expansion Plate
The DJI Ronin 4D has built-in microphones to support 2-channel 24-bit audio, as well as two 3.5mm jacks on the body.
There's also an expansion plate, which adds two XLR inputs and an SDI out along with a timecode out.
Power
Both the Ronin 4D 6K and 8K are powered via a DJI TB50 Intelligent Battery that sits on a battery plate. This is the same battery that is used on the Ronin 2 and DJI Inspire 2 and have a 4280mAh capacity.
Watch the official launch film below
---
Pricing and Availability
The DJI Ronin 4D is available in 8K and 6K combos. The 6K version features the Main Body, a Zenmuse X9-6K Gimbal Camera, LiDAR Range Finder, High-Bright Main Monitor, Hand Grips, Top Handle, TB50 Intelligent Battery, and Carrying Case; it is priced at £5,999 from December. The 8K version highlights a more powerful Zenmuse X9-8K Gimbal Camera and a PROSSD 1TB and is priced at £9,499 and will be available at a later date. To utilise Ronin 4D to its full potential, the 4D Video Transmitter, High-Bright Remote Monitor, and DJI PROSSD 1TB are available separately.
DJI Ronin 4D comes with a 2-year International Warranty for quick service at any authorised service centre worldwide. For extra assurance, DJI Care Pro offers two years of comprehensive services, including technical assistance, unlimited free repairs within the coverage limit, and two maintenance services by DJI technical experts.
See more at DJI's official website and keep an eye here for our review piece in #TheMeasure, which will be revealed as soon as we are able to nab a review sample.