DJI OM 5 Smartphone Gimbal Revealed
The DJI OM 5 smartphone gimbal/stabiliser has landed complete witha a new phone clamp and a more compact and lightweight design. It now boasts a built-in extension rod and new ShotGuides and ActiveTrack 4.0 features. Read on for more.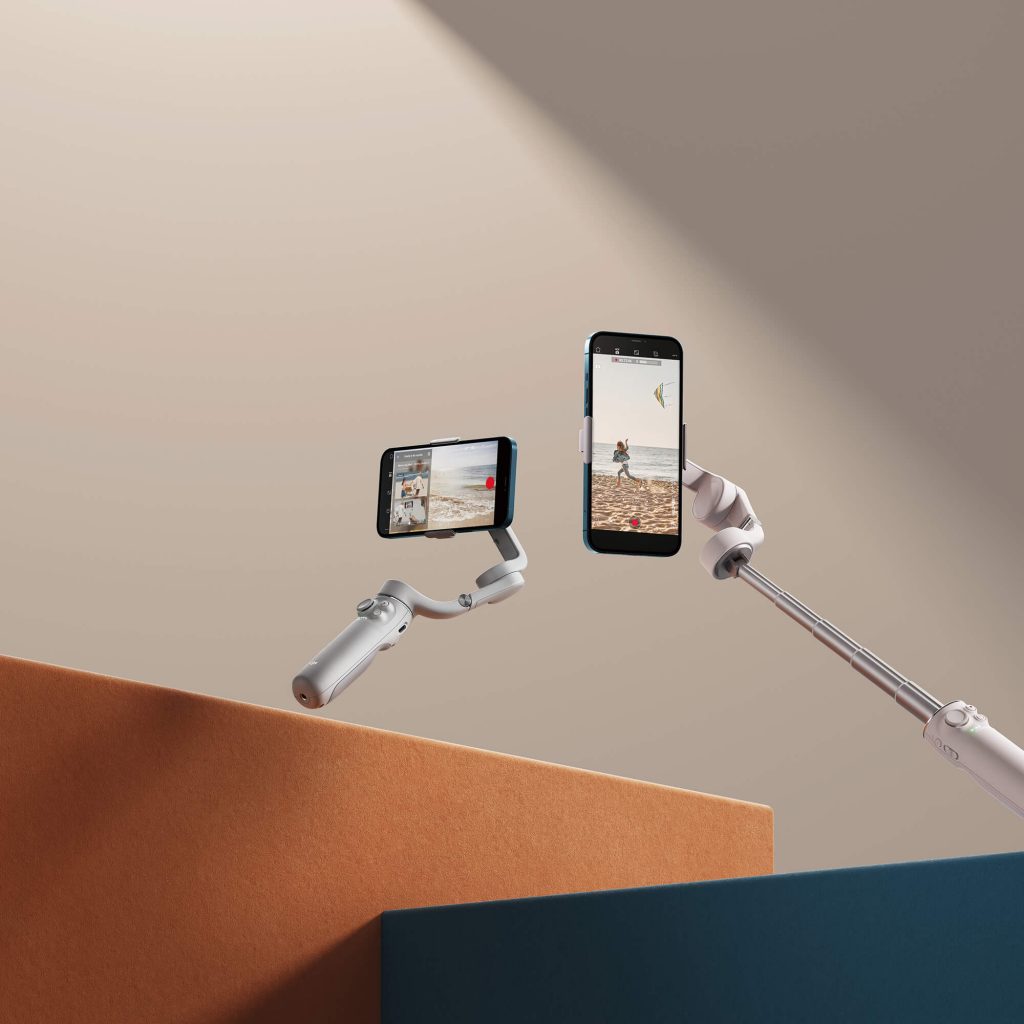 IN 2020, DJI dropped the 'Osmo' moniker, introducing the DJI OM 4 smartphone gimbal which has a magnetic clamp. Now, the gimbal giant has revealed the DJI OM 5 smartphone gimbal further updates. We'll go through to look at what's new.
Perhaps the most significant changes are the physical appearance of the device. According to DJI, the new model is one-third smaller than its predecessor and it is also 100g lighter at 290g versus 390g. The shape of the gimbal is a bit different plus it now has a built-in extension rod that can be up to 215mm long. The gimbal still features a folding design. In terms of payload, the DJI OM 5 can accommodate phones between 170g and 190g with up to 84mm width.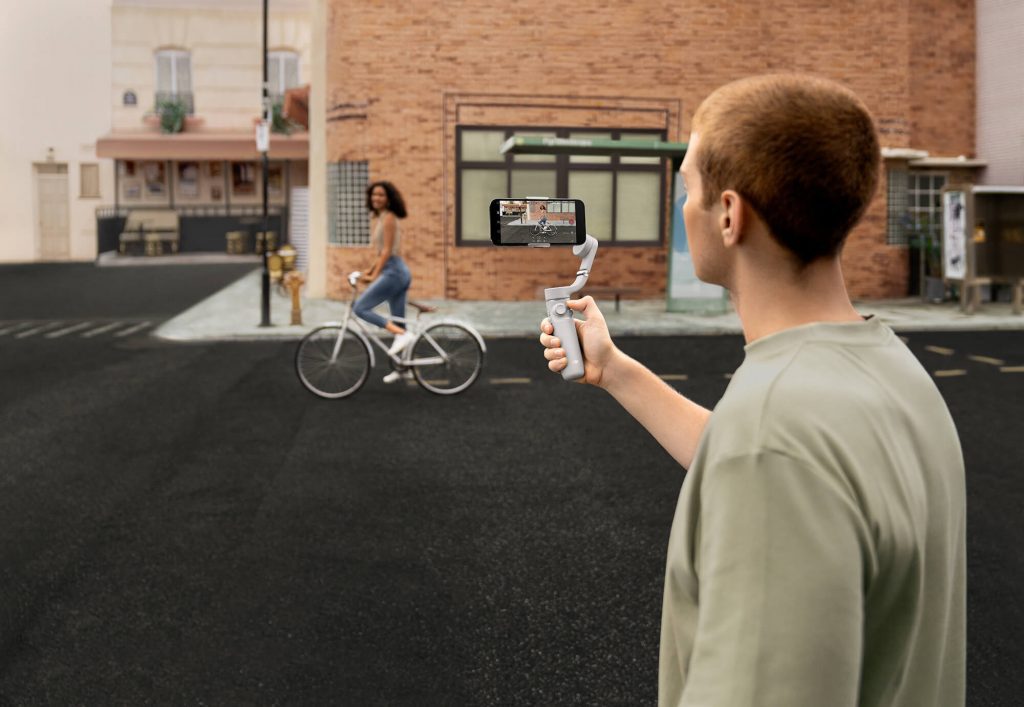 The OM 5 also features a newly designed clamp that goes over the smartphone's case more easily, provides better protection, and is compatible with even more smartphone models than its predecessor. By adding one more button to the handle, users can access and control the core features and functions of DJI OM 5 with more ease.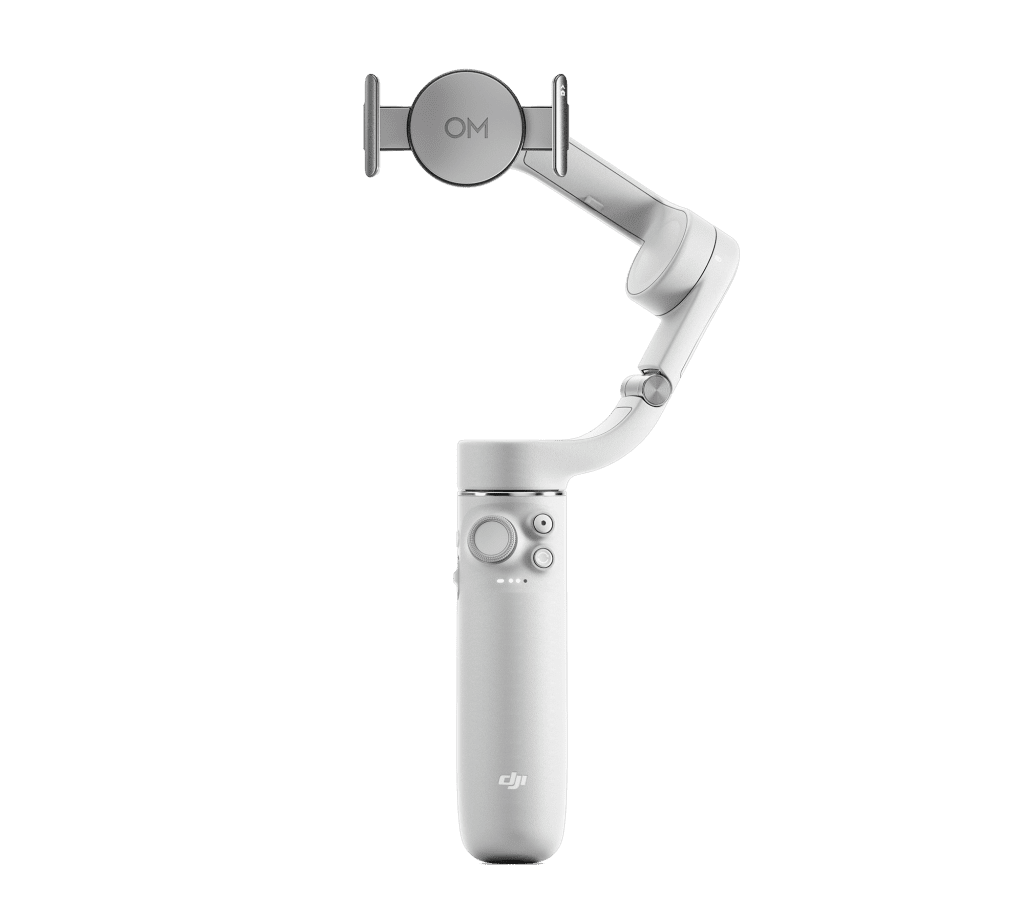 The overall smaller weight and size, however, go hand-in-hand with some compromises. It is worth mentioning that the DJI OM 5 has a much smaller battery; 1,000 mAh versus 2,450 mAh in the DJI OM 4, which means that the operating time has been reduced from 15 hours to approximately 6.4 hours. Of course, that's still a lot of time, but it is good to know that and plan your charging accordingly. The good news is that the charging time has also been reduced from 2.5 hours to 1.5 hours.
DJI OM 5 Smart Features
The DJI OM 5 includes a new ShotGuides feature which provides up to 30 sets of pre-set shooting tutorials and supports automatic editing into one final video. Additionally, the newly updated ActiveTrack 4.0 now supports tracking at up to 3x zoom at 5 m/s, and it better follows the subject centred in the frame.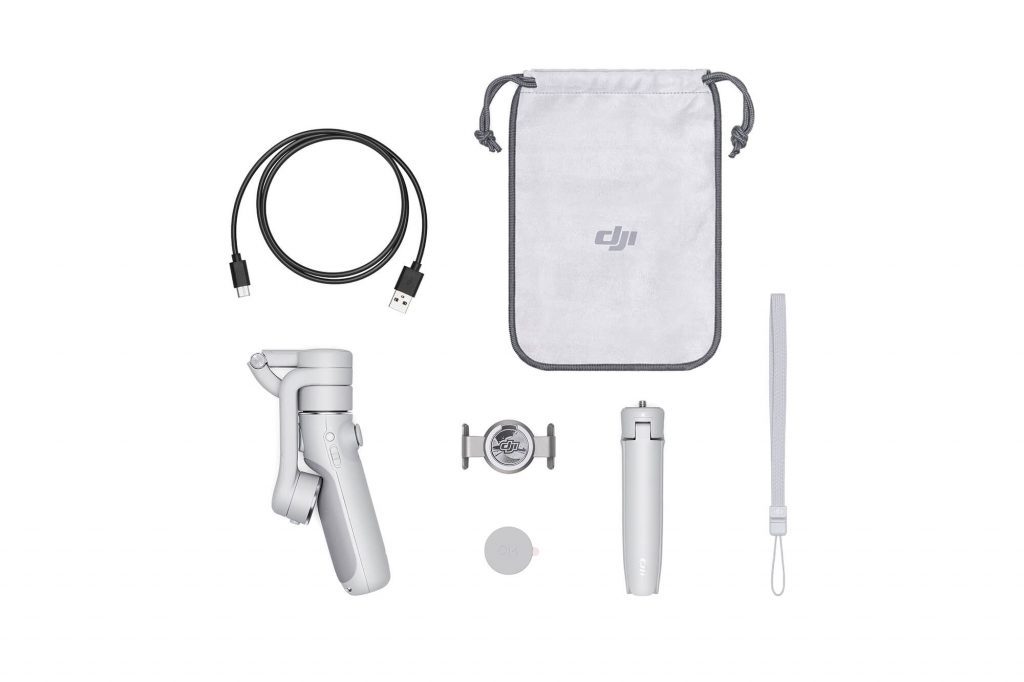 Other features of this new model include:
Gesture Control: Start and stop video recording or take photos by using hand gestures which might be useful for capturing a selfie or group footage without a self-timer.
DynamicZoom: Also known as Dolly Zoom, the gimbal automatically adjusts the zoom function to create a background shift.
Timelapse, Motionlapse, Hyperlapse: All three modes use Electronic Image Stabilisation [EIS] technology as well as the 3-axis gimbal for an added level of smoothness.
Panoramas: These are available as 3×3 panorama, 240° panorama and 'CloneMe' panorama which allows the user to add multiple versions of a person or subject into one shot for a creative effect.
Spin Shot Gimbal Movement: Activated in the DJI Mimo app and using the joystick, the gimbal will rotate the phone to give a spinning effect.
Story Mode Templates: Users can choose from one of the templates. The DJI OM 5 uses pre-set movements, music and colour palettes to automatically create videos.
Glamour Effects: Supports automatic retouching and customized parameter settings. Glamour Effects will be automatically activated when switching to the front-facing camera.
Fill Light Phone Clamp
This is a brand new accessory for the new gimbal, called the Fill Light Phone Clamp, and is sold separately. It is designed to help with lighting when filming with the front-facing camera as phones don't have any light on the display side.
The new Fill Light Phone Clamp will be available for £49 including VAT and it will be available at a later date.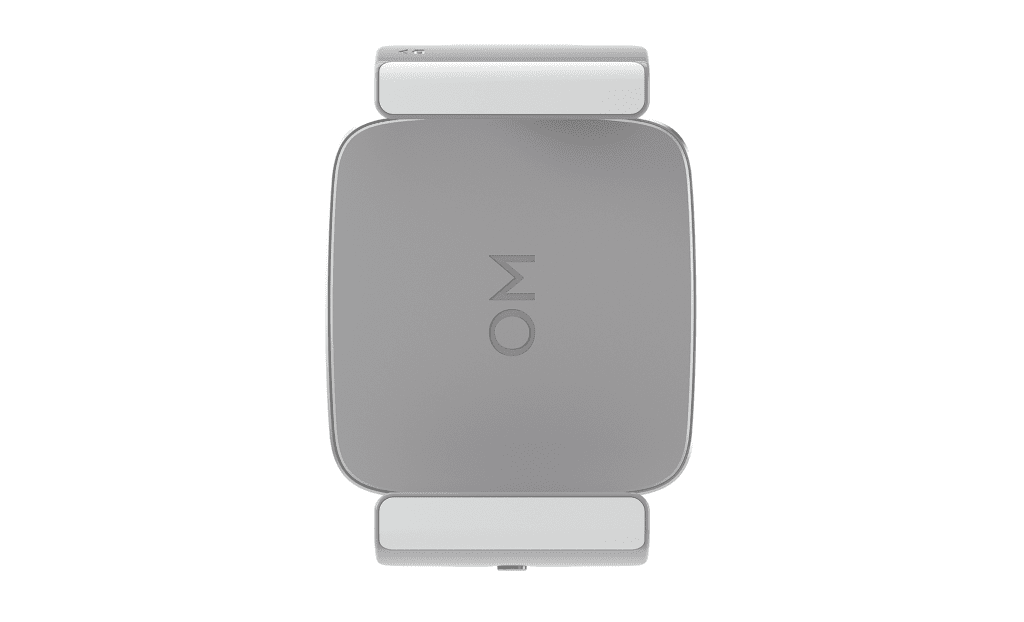 Pricing and availability
The DJI OM 5 smartphone gimbal can be bought now for £139. Available in two colours; white [Sunset White] and grey [Athens Gray]. In the box, you'll find a magnetic clamp, tripod, power cable, wrist strap, and storage pouch. Shipping should kick off from mid-September 2021. 
As with other DJI products, the DJI OM 5 is also qualified for DJI Care Refresh, so for a small fee, you can get up to two replacement units in one year. 3 units in 2 years, to be exact.