broncolor Announce the RFS 2.2 F Wireless Transmitter for Fujifilm Cameras
broncolor, high-end flash and continuous lighting manufacturer for pro photographers, has announced a brand-new wireless transmitter for flash triggering with Fujifilm cameras
As with the RFS 2.2 versions of broncolor's triggers for Nikon, Canon and Sony, the transmitter has been adapted for Fujifilm cameras. The RFS 2.2 F Wireless Transmitter operates as a radio flash trigger for either one or multiple broncolor monolights or power packs that are fitted with an RFS 2 interface.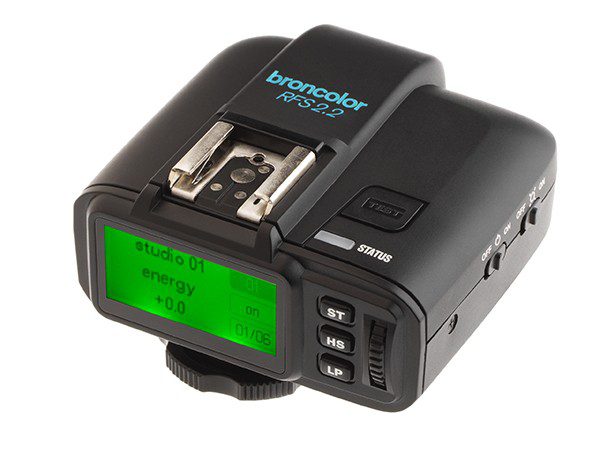 Those that aren't fitted with an RFS 2 interface can be used by connecting an RFS 2.2 Transceiver [as a receiver]. The Wireless Transmitter also allows the broncolor HS function in combination with broncolor Move and Siros units [Siros 800 / Siros 800 S / Siros 800 L / Siros 400 L].
The broncolor HS function enables flash at all shutter speeds; there are no longer any restrictions on flash synchronisation. Above all it allows a photographer to work with wide-open apertures. With the HS function, you can choose to work with Large apertures, or very high shutter speeds, down to 1/8000 s are equally possible.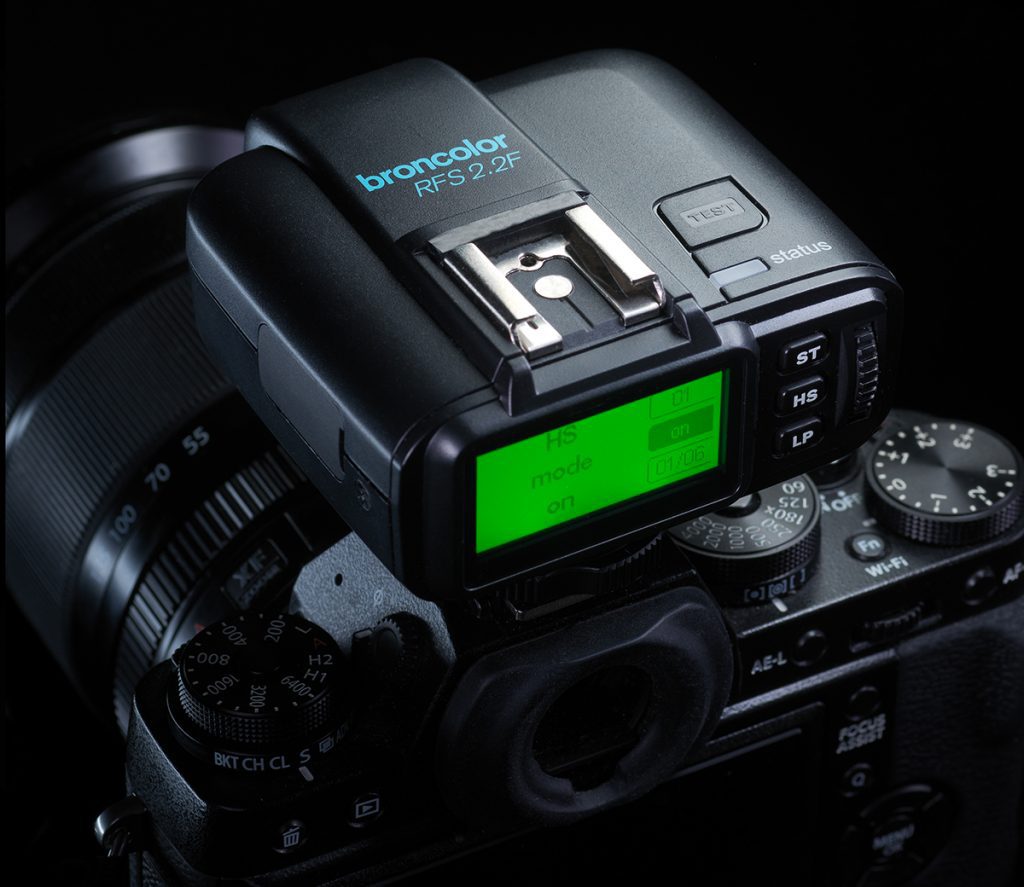 When the HS function is activated, the exposure can be optimised especially for that particular camera using the HSMA [HS Manual Adjust] menu. The purpose of HSMA mode is to override the automatic flash trigger.
The Broncolor RFS 2.2 F for Fujifilm camera is available for RRP £96. For more info, head HERE.