Billingham Bags introduces the Hadley One
Billingham has announced the introduction of a new model to its Hadley range, providing photographers with high-quality protection for camera equipment, laptops and personal gear
Building on the success of the Hadley Pro, the Hadley One has been designed and engineered in England by the Billingham team, incorporating a host of new features following feedback from photographers around the world.
Manufactured from weatherproof FibreNyte canvas and leather trims, this premium bag is a little larger than the Hadley Pro and gives roomy storage to contain a mid-sized DSLR body and lens combo, or a mirrorless kit, along with a small tablet or laptop.
The removable, full-height padded insert can be positioned within the bag to separate the interior and give maximum space for all of your kit, and a second optional insert can be attached, for extra flexibility. A padded laptop sleeve has been stitched into the back of the main compartment in the bag, to hold a 13" MacBook Pro, tablet, or similar gear securely in place.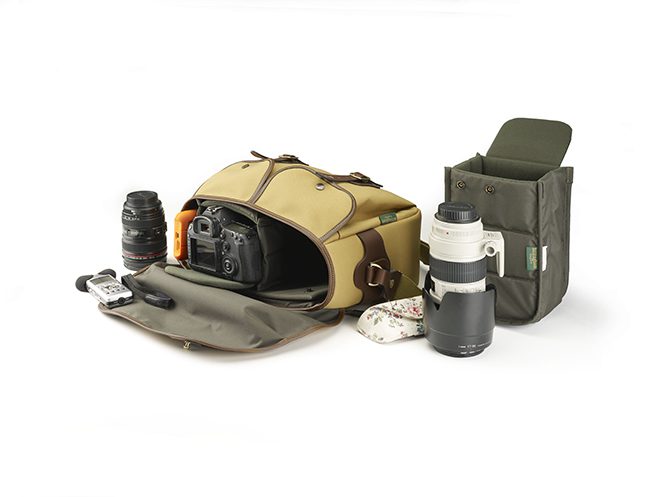 The handle at the top of the bag allows the new Hadley One to be carried as a briefcase or holdall. It features a re-engineered leather covering to give extra comfort and a firm grip. The adjustable shoulder sling is constructed from Billingham's shuttle woven spun polyester and solid brass fittings and can be completely removed if wanted.
The all-metal bodies often present in popular DSLR and mirrorless products can be rough on camera bags, so in the new Henley One, the rear, side and bottom coverings of the bag have been strengthened with extra foam padding.
For additional customisation and storage, outer pockets can be fitted to the Hadley One, fastened to the thick leather layer to give a solid mount for valuable gear.
The new Hadley One is available in three colour combinations: Khaki & Chocolate, Sage & Chocolate, and All-Black, all of which come with a five-year guarantee.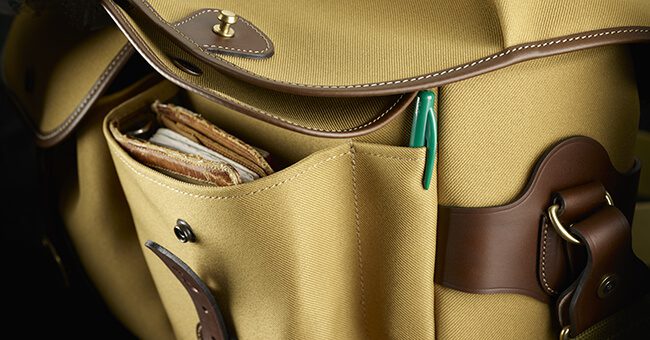 Harry Billingham, director at Billingham Bags, told PhotoBite: "We have been listening to feedback from our customers for more than four decades, and we continuously look for improvements in our products and processes to exceed the expectations of photographers. While fulfilling the essential requirements of protection and strength, we also manufacture to exact technical specifications and quality standards, giving owners the peace of mind that they can trust and rely on our bags to perform throughout their lifetime. With the Hadley One, we've responded to the suggestions of photographers from across the world, incorporating features that will make their daily working lives easier, particularly those travelling frequently from location to location."
Hadley One technical specifications
External dimensions: [W x D x H] 370 x 140 x 280mm
Internal dimensions: [W x D x H] 350 x 120 x 250mm [without padded insert]; 150 x 120 x 240mm [inside the padded insert]; 120mm is maximum depth at bottom, 100mm at the top
Capacity: 8.75 litres
Weight: 1.38kg [inc removable sling and padded insert]
Pockets: 3 [plus integrated padded 13" laptop area]
Front dump pockets: Two – 140 x 30 to 80 x 210mm
Rear zipped pocket: [W x H] 330 x 200mm [capacity nominal]
Included: H1 removable shoulder sling [48mm width]; Hadley One standard insert [1/2 length, full height including one padded divider flap]
Availability and pricing
The Billingham Hadley One will be available from 1 July 2017 at www.billingham.co.uk and authorised Billingham stockists at a suggested retail price of £265 including VAT.
Additional information on the Billingham Hadley One can be found at www.billingham.co.uk.