Billingham Announces the 'Small but Perfectly Formed' '72' Camera Bag
The new Billingham '72' mini camera bag has been designed for users of fixed prime lens cameras and for the growing range of small mirrorless and compact systems
As you'd expect from Billingham, it's a high quality, lightweight bag and it will be available to view [and order] for the first time at the Digital Splash 17 exhibition, which will take place in Liverpool, 7-8 October.
At 150 x 130 x 190mm [WxDxH], the Billingham 72 is an ideal sized bag for premium fixed lens cameras such as the Leica Q, Fujifilm X100 range or Sony DSC-RX1R series, and many small mirrorless system cameras with one standard lens, such as the Fujifilm X-T2, Olympus OMD E-M series, Leica M rangefinders or Canon EOS M kits.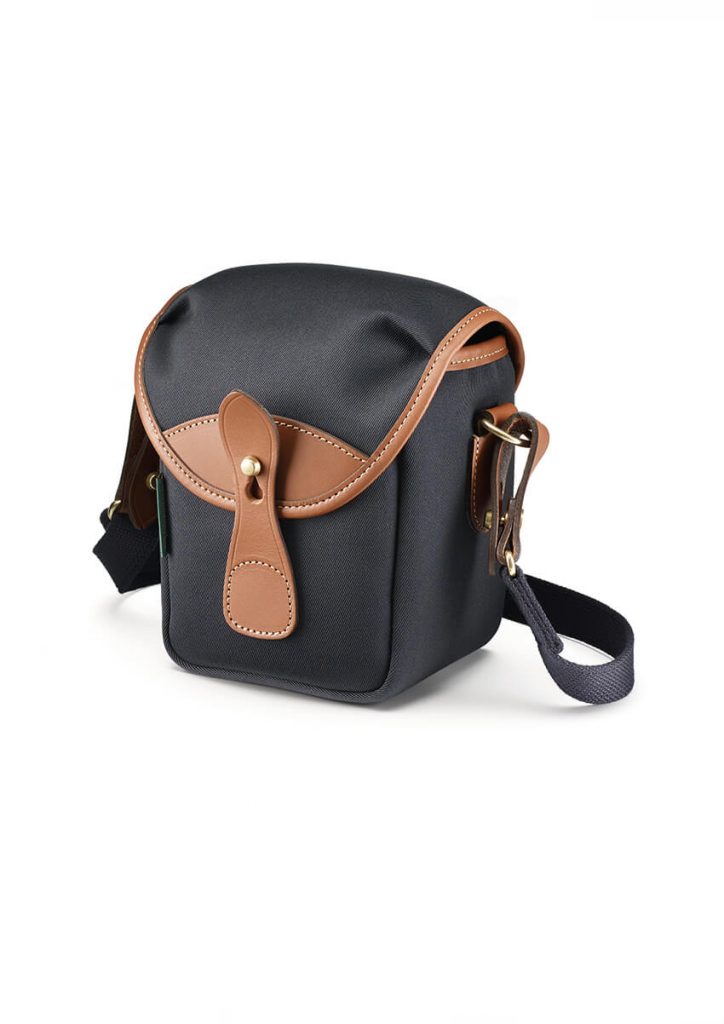 Billingham 72 Black & Tan
The bag itself, with shoulder sling attached, weighs just 0.46kg.
Made in England at the Billingham factory, the 72 offers extensive protection thanks to a newly-designed arrangement of structured, highly dense foam in a continuous double layer around the whole body of the bag. This special fortified padding safeguards the entire camera and lens, keeping all edges and corners fully protected.
Heavier camera bodies with small lenses fit perfectly into the Billingham 72 interior with the grip facing upwards. A padded inner lid over the main compartment completely covers the top end of the camera, but allows the photographer quick access to their equipment when required. Ideal for travelling, or when working in large crowds, the equipment is shielded on all sides from any knocks or bumps.
With an outer body constructed of either Billingham canvas or FibreNyte, the Billingham 72 offers the ultimate in water resistance and provides full defence against inclement weather conditions. Both materials are hard-wearing yet lightweight and never require reproofing, remaining moisture- and heat-resistant for their entire life. FibreNyte is an extra-rugged material that is colour-fast, and delivers exceptional durability and protection against wear and tear.
The bag's Quick Release System comprises a strong leather tab and brass ClogBall, enabling fast opening with one hand to retrieve the camera, while securing the equipment in transit. Each model is reinforced with the finest top-grain leather, and all fittings are made from solid brass.
A precisely-formed removable foam base and a vertical padded divider attached with Velcro® are included with the Billingham 72, enabling the photographer to configure the bag and adjust it to fit their individual requirements. A small pocket on the front provides storage for a spare battery, lens cap or memory cards.
As with all Billingham bags, the 72 is manufactured with extreme precision, meeting meticulous technical standards. Once it has passed Billingham's strict quality controls, each bag is adorned with a laser-engraved woven label containing an individual 10-digit barcoded serial number as part of the company's Unique Identifier (UI) system, allowing the bag to be registered, identified and tracked throughout its life.
Harry Billingham, Director at M. Billingham & Co, told PhotoBite: "The idea for the Billingham 72 was conceived by our newly formed in-house design team, following extensive research into the market. They identified a need for a secure but lightweight bag to protect smaller systems or fixed lens cameras, particularly those with heavier bodies, that also gives photographers immediate access to their equipment. It makes a perfect addition to our range, providing owners of small premium cameras with a smart, reliable and robust way of protecting their valuable kit from the elements and daily wear and tear."
A collection of leather accessories is available for all Billingham bags, including fine leather luggage tallies and shoulder pads, to complement the colour and style of each model.
Billingham 72 technical specifications:
External dimensions: 150 x 130 x 190mm (WxDxH)
Internal dimensions: 110 x 90 x 140mm (WxDxH)
Capacity: 1.38 litres
Weight: 0.33 kgs (without shoulder sling) / 0.46 kgs (with shoulder sling)
Sling: Adjustable between 99cm and 172cm in length
Front pocket: 110 x nominal x 120mm (WxDxH)
Pricing & availability:
The Billingham 72 comes in five colour combinations and will cost £100 inc. VAT, including a 5 year manufacturer's guarantee.
Sage FibreNyte & Chocolate Leather
Khaki Canvas & Tan Leather
Burgundy Canvas & Chocolate Leather
Black Canvas & Tan Leather
Black FibreNyte & Black Leather
Available to order now from Billingham stockists in the UK [exclusively until the end Dec 2017].
More information on the Billingham range can be found at www.billingham.co.uk.