Benro Reveals Lightweight VX and GX Ballheads
Tripod, bag and camera-accessory manufacturer, Benro, has revealed new lightweight VX and GX Ballheads to assist with precision shooting. Made up of six models, the series promises a lighter head design and quality materials resulting in an impressive strength-to-weight ratio.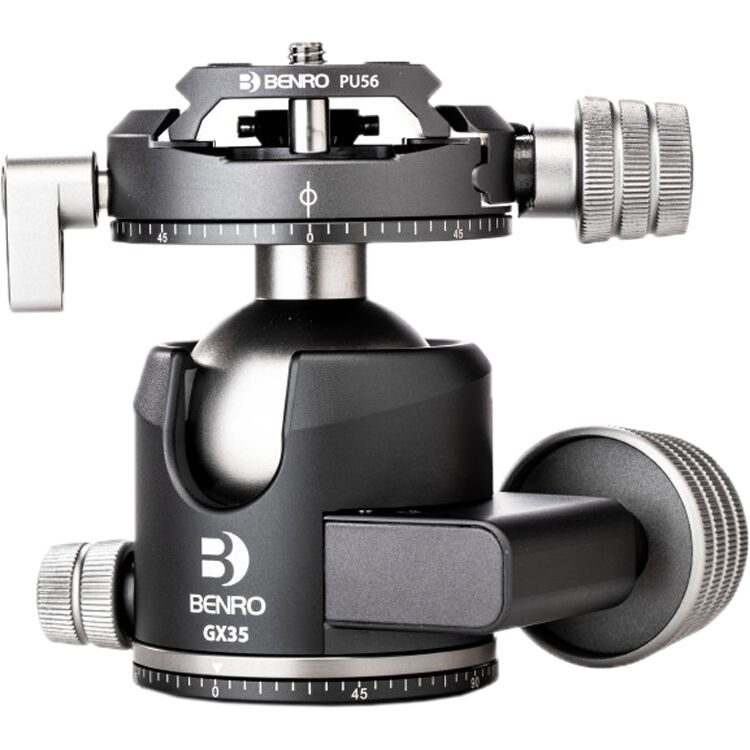 The new Benro ballheads' dual panoramic capacity give a full 360-degree rotation from both the Quick Release platform and the base of the ballheads. There are fine calibration marks on the base for quick and accurate positioning.
The GX range lands with a new and innovative low-profile design allowing for even higher payloads and smooth, sharp control. Features that take the guesswork out of tripod use and that enable photographers to focus on their creativity. The lower profile allows for a lower centre of gravity of any camera and lens that's attached, reducing the amount of leverage on the head.
The camera positioning and friction control for the unlocked central ball are both operated with a single control knob, eliminating the need for multiple controls. There's also a bubble level to ensure level shots.
Both the new VX and GX ballheads boast a freshly designed, lightweight Arca-compatible Quick-Release plate which allows cameras to be attached and removed easily and quickly. Both highlight a 3/8" female thread in the base, meaning they're compatible across Benro's tripod range, along with other tripod brands using the same attachment.
Pricing and Availability
The GX low profile and VX dual panoramic ballheads are available now from authorised Benro dealers.
GX25 £110 GX30 £130 GX35 £150
VX20 £80 VX25 £95 VX30 £100
See more at Benro's website.