Benro Bat Series Tripods Revealed
Benro has revealed a brand-new range of 'Bat series' tripods. Six models available in alloy or carbon fibre, the new tripods are available in kits with the recently announced Benro
VX Ballheads.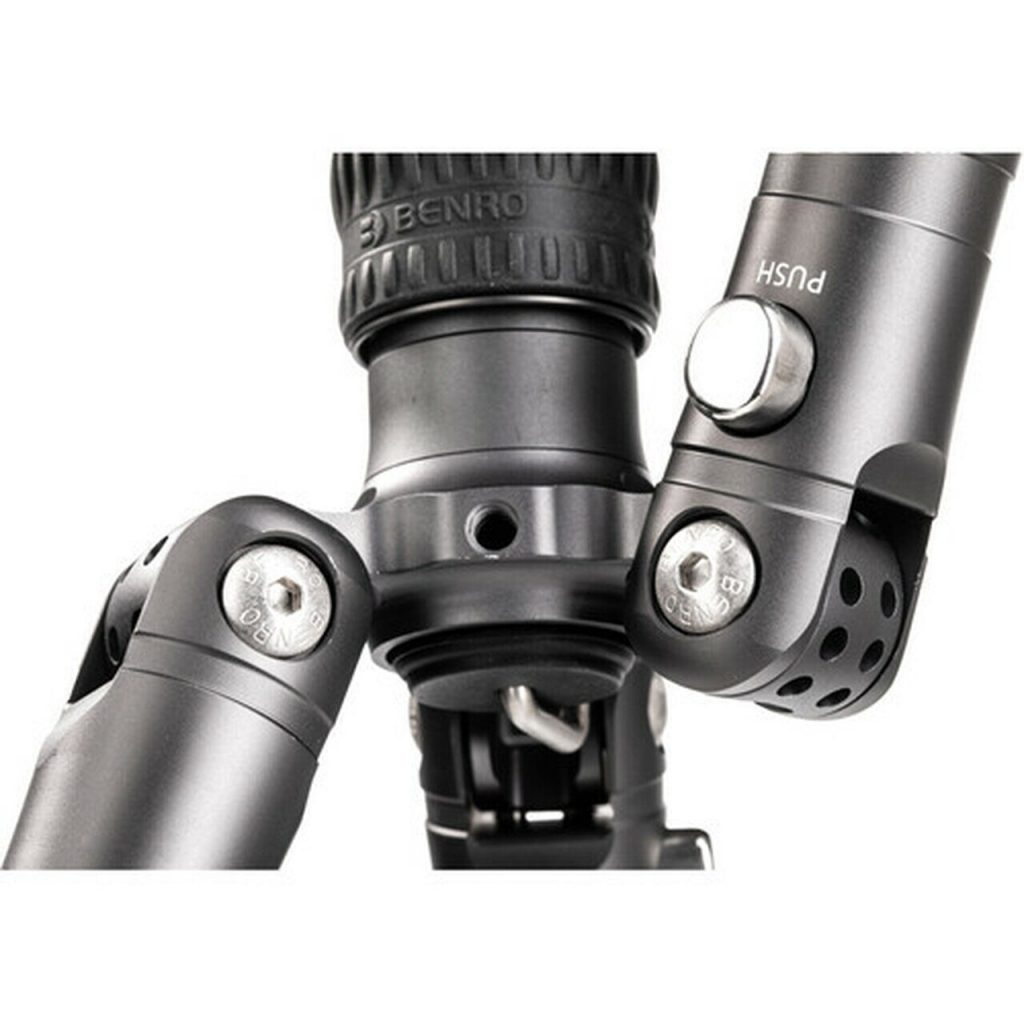 With five pre-set leg angles, the tripods can deal with demanding shooting positions and have been designed with versatility, portability and precision in mind. A unique feature, the Benro Bat series' legs can be folded back on themselves to lean up against a wall or other uneven surfaces. They can also be individually height adjusted to deal with hills and uneven ground. This makes the tripods especially useful for landscape photographers and those shooting on the move. The Bat Series tripod's dual locking centre column gives extra height while a lengthened locking knob improves locking strength for rock-solid stability.
A neat feature with the new models is the ability to quickly invert the central column without removing it for low-level shooting. They can also transform into a monopod by removing the centre column and connecting it to one of the removable tripod legs.
Other features, such as a new casting design to reduce weight, leg-lock grip design for improved handling and braided carbon fibre composite tubing for increased weight capacity, have been the result of action from customer feedback and are are apparent in all models to deliver simple and advanced performance.
The series comes in a kit with Benro's recently launched dual-panning VX Ballheads, along with an Arca-compatible camera plate for a simple, sturdy connection with almost any DSLR or Mirrorless camera. All models are supplied with a carrying bag and an additional set of spiked feet.
Mark Hoskins, Benro Brand Manager at Mac Group Europe said: 'These tripods will get the shot wherever you are, but the unique leg angle locks make them the perfect tool for
photographers who shoot in confined locations. They combine the best of Benro technologies to keep them lightweight and portable, while also being one of our most versatile and robust models to date. They're ideal for photographers who will put their kit through a great deal in pursuit of the perfect image, and who don't want to compromise on performance for portability."
Pricing and Availability
Available now, the new tripods are priced as below.
Benro Bat 05A alloy tripod + VX20 kit, £190 [RRP].
Benro Bat 15A alloy tripod + VX20 kit, £205 [RRP].
Benro Bat 03C carbon fibre tripod + VX20 kit, £195 [RRP].
Benro Bat 05C carbon fibre tripod + VX20 kit, £250 [RRP].
Benro Bat 15C carbon fibre tripod + VX20 kit, £260 [RRP].
Benro Bat 24C carbon fibre tripod + VX20 kit, £270 [RRP].
See more at Benro's website.