Bag a Canon EOS 5D Mark III Black Friday Offer & Winter Cashback
Canon UK has announced its Black Friday offers, which includes one of the last chances to get your hands on the EOS 5D Mark III – and at a seriously decent price
Ahead of the Black Friday rush, Canon has also revealed a number of offers and bundle deals on cameras, printers and more. Full information below:
For a limited period, Canon's EOS 5D Mark III will be available [only on the Canon Store] for just £1,799.
The offer is for the body only and while stocks last. The EOS 5D Mark III usually comes is at £2,059, so this really is a good time, and one of the last chances, to get your hands on the camera, and at this discounted price.
Along with the EOS 5D Mark III offer, Canon has also revealed a number of additional offers that can be found at the Canon Store, including deals on a range of its latest products.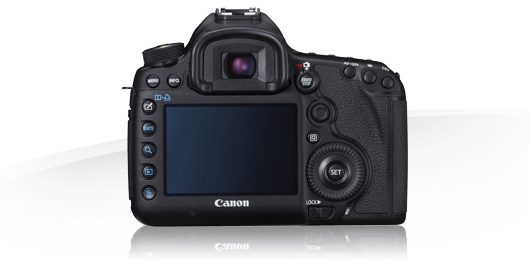 The offers, available only on Canon's online store, are available from Monday 20th November [today] until Monday 27th November 2017, and while stock lasts. For peace of mind, Canon is also offering free delivery [and returns] with the reassurance of a minimum 2-year guarantee on all hardware.
Winter Cashback
Along with Canon's Black Friday deals, there is also a range of winter cashback offers on a range of Canon products, right through until 17th January 2018.
You can claim up to £105* on Canon's latest range of cameras, lenses, video cameras, printers and accessories.
Winter cashback offers 2017 – Full details:
Cameras
EOS 77D
£85/€100
EOS 750D
£50/€65
EOS 200D
£50/€65
EOS 800D
£50/€65
EOS M6
£50/€65
EOS M100
£50/€65
PowerShot SX730 HS
£30/€35
PowerShot G7 X
£25/€30
PowerShot G9 X
£25/€30
EOS 1300D
£20/€25
Video
LEGRIA HF R88
£35/€40
LEGRIA HF R87
£35/€40
LEGRIA HF R86
£35/€40
LEGRIA HF R806
£25/€30
DSLR lenses & accessories
EF 100-400mm f/4.5-5.6L IS II USM
£215/€250
EF 70-300mm f/4-5.6L IS USM
£150/€175
EF 70-200mm f/4L IS USM
£130/€150
EF 24-70mm f/4L IS USM
£105/€125
EF 100mm f2.8L Macro IS USM
£105/€125
EF 16-35mm f/4L IS USM
£85/€100
EF 70-300mm f/4-5.6 IS II USM
£85/€100
Speedlite 430 EX III
£55/€65
Printers
PIXMA iP8750
£30/€35
PIXMA TS8150 Series
£30/€35
PIXMA TS6150 Series
£20/€25
Media storage
CS100 Media Station
£40/€50