Apple Snaps Up Computational Photography Experts – Spectral Edge
As Apple Inc. push ever forward with imaging advancements in their mobile devices, PhotoBite learns that a UK computational photography company, Spectral Edge Ltd, has been the latest startup to be bought out by the tech giant.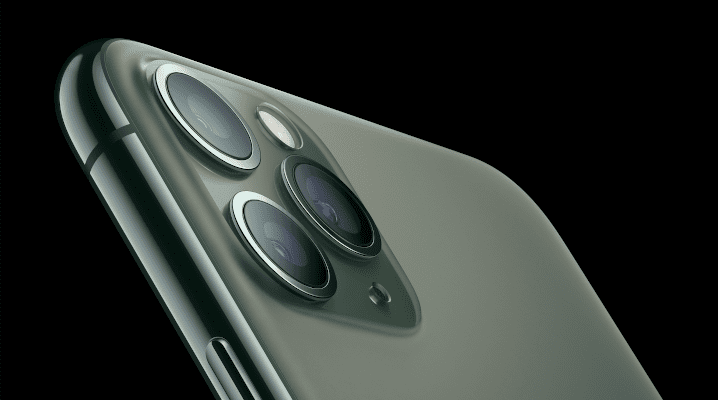 Spectral Edge formed just 9 years ago by founder Robert Swann in Cambridge as an academic project at the University of East Anglia. Robert, a video processing researcher has form in building and passing on tech startups, as he has previously sold a venture to Broadcom Inc. which, in a similar vein, had developed a machine learning product for improving the quality of photos and videos. Spectral Edge blends images shot with an infrared sensor into the original picture or moving image clip to produce vivid, life-like colours. In essence, the tech combines patented Image Fusion technology with Deep Learning to reveal more of the colour, detail and clarity in any image. Heavy stuff, and important stuff for smartphone and camera manufacturers.
Of course, we can only speculate as to what Apple's plan is with the technology, but it wouldn't be too much of a stretch of the imagination to assume that they may be planning to implement the new technology to improve the cameras on the iPhone and iPad. Either device does not currently possess an infrared sensor, which means Apple will quite possibly add one if it moves forward with the development of a Spectral Edge-powered image enhancement function.
There are several specific areas where the startup's technology could prove particularly valuable. Spectral Edge has shown that it can significantly improve the sharpness of images taken in low-light conditions; a huge plus point for any camera manufacturer. Carrier NTT Data Corp. is already utilising the software to assist its broadcasting business to deliver higher quality video content. Apple could conceivably produce something similar with its own streaming services.
Whatever they end game for this tech, Apple's main priority will likely be increasing the fidelity of its smartphone cameras, bearing in mind the big-picture dynamics in the mobile market. Apple, along with its major rivals has made photography a core focus of its strategy for attracting consumer interest amid slowing global smartphone sales.
We would ordinarily add a link to the company website but, since the buyout, Spectral Edge's site has been taken down, and, well, you know where to find the Apple Inc. website.