A1: Britain on the Verge – Peter Dench's Latest Project in his Own Words
Documentary Photographer, Olympus Visionary, PhotoBite contributor and all-around good egg, Peter Dench, had been scaling the length and breadth of the UK, via the A1 [and courtesy of brother-in-law, James] to retread the footsteps of Paul Graham and his book, A1, THE GREAT NORTH ROAD. A full 26 years later and with Britain standing on politically and socially shaky ground, Peter talks about his latest project here, for PhotoBite.
Click on the image below to read in full: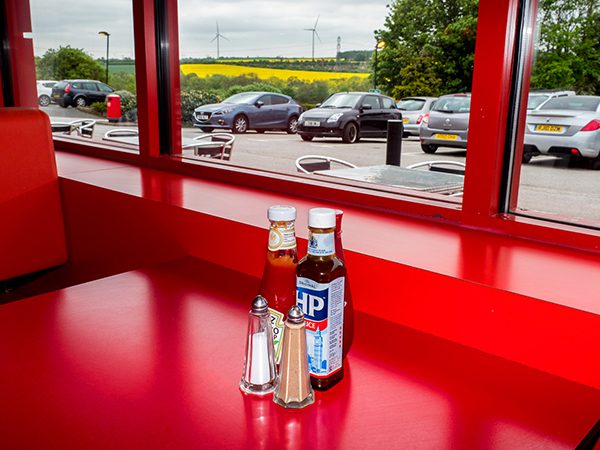 Condiments on the table at Little Chef. Doncaster, South Yorkshire.