A Mobile Mini-Marvel: FUJIFILM instax mini Link 2 Lands Adding VR to Prints
FUJIFILM has revealed its latest iteration of the popular instax mini Link, announcing the FUJIFILM instax mini Link 2 Smartphone Printer, which features a medley of new features
that have been developed to encourage instant creativity.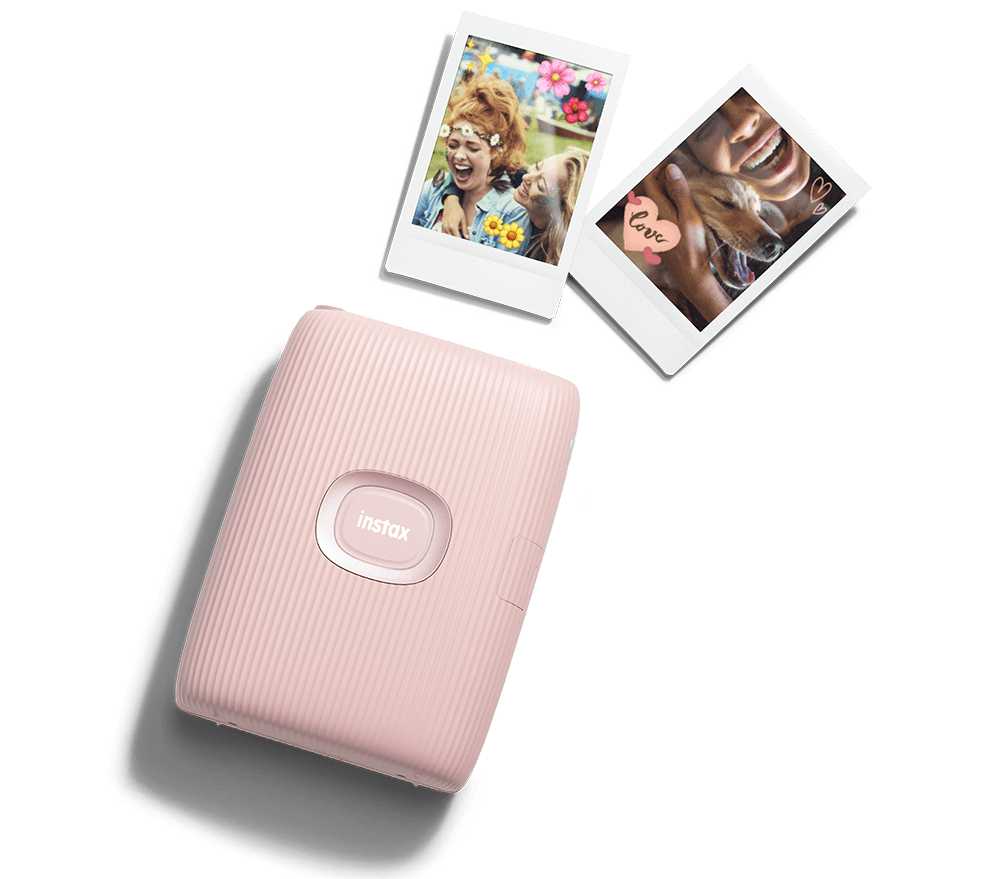 The new FUJIFILM instax mini Link 2 comes in Soft Pink, Clay White and Space Blue, and offers customisable frames and image colour modes along with instaxAiR™, which is the real highlight of the instax mini Link 2 and what really sets it apart from its predecessor. instaxAiR™ allows users to use the printer as a tool to draw 'in the air', applying effects directly to the final print. You just have to press the printer's special button to create bubbles, petals, neon, spray paint, or a glitter effect, whilst aiming the side LED to start drawing in the air. Pretty neat stuff. Essentially, whatever is 'drawn' in the air, will appear on the preview of the print on your smartphone screen, before hitting the print button.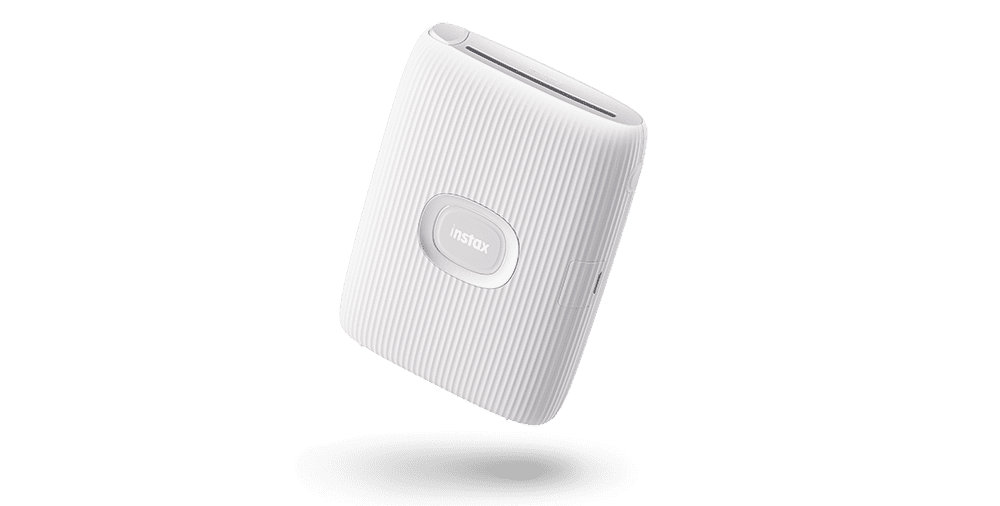 Notable to add that you'll need to download the free app to use either the original mini Link or the new instax mini Link 2.
As with the original instax mini Link printer, this is a device that's almost exclusively built to work with your smartphone as a mobile printer. This brings all of the benefits of carrying an instax camera with you, to produce great quality and fun prints on the every-popular instax mini film format. I say, 'almost' exclusively mobile printing, as the instax mini Link 2 is also compatible with the FUJIFILM X-S10 mirrorless digital camera. This is great, but currently, the only camera in the FUJIFILM range to offer this compatibility. This is a shame, as it's a great deal of fun and it seems likely that it would be a popular addition to other models.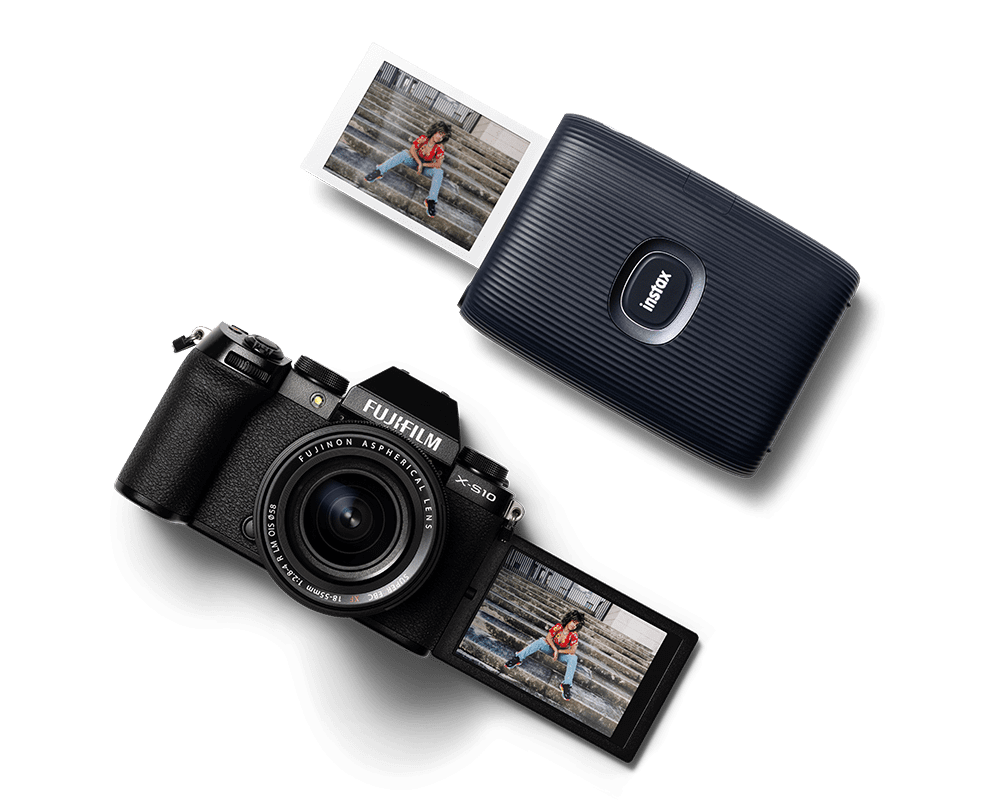 Shin Udono, Senior Vice President, Imaging Solutions, FUJIFILM Europe. said: "instax mini Link 2 encourages image makers to express themselves creatively through their prints. With highly innovative, fun, and interactive features like instaxAiR, we're establishing new ways to connect with and inspire instax users as they create their images."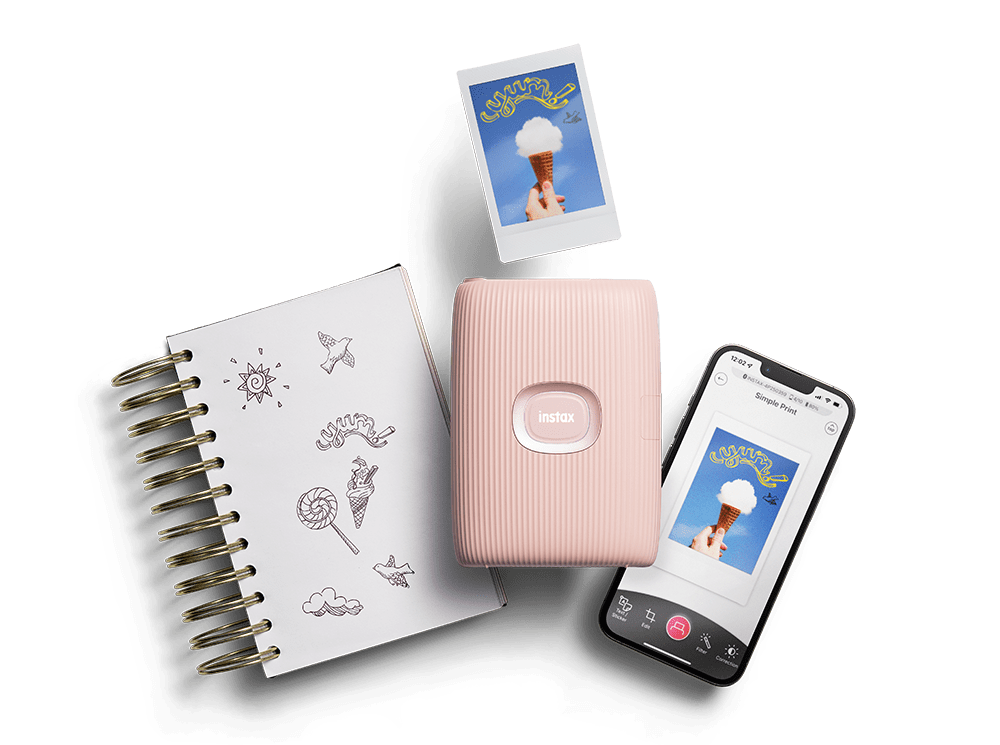 Other features of the instax mini Link 2 are in line with the original mini Link mobile printer, offering the ability to customise instax mini prints with alternative frames, stickers, and even more via the free app. There's the option to choose between two image colour modes; instax-Rich Mode for deeper, enhanced colours and instax-Natural Mode for a more authentic look. Smartphone images can also be enhanced with artistic filters or by adjusting brightness, contrast, and saturation to each image. Users also can combine up to eight pictures into a single instax print collage. The instax mini Link 2 transfers a print in around 15 seconds and will support continuous printing. It's capable of printing circa 100 instax mini
prints per full charge.

Along with the launch of the instax mini Link 2 there's another new instax mini film available from the 22nd June – instax mini Spray Art Instant Film. Its colourful rainbow spray design reflects light and should nicely complement the instaxAiR feature.
Pricing and Availability
The all-new instax mini Link 2 comes in Soft Pink, Clay White and Space Blue colours, and will be available 22nd
June for £114.99 from the #PhotoBite Store. The new instax mini Spray Art Instant Film will also be available here from the 22nd June for £8.99.