3 Legged Thing Trent 2.0 Monopods Revealed
British, award-winning tripod manufacturer, 3 Legged Thing, has revealed their all-new versions of their most-excellent super-tall Punks
monopod, Trent 2.0. Read on for the full skinny.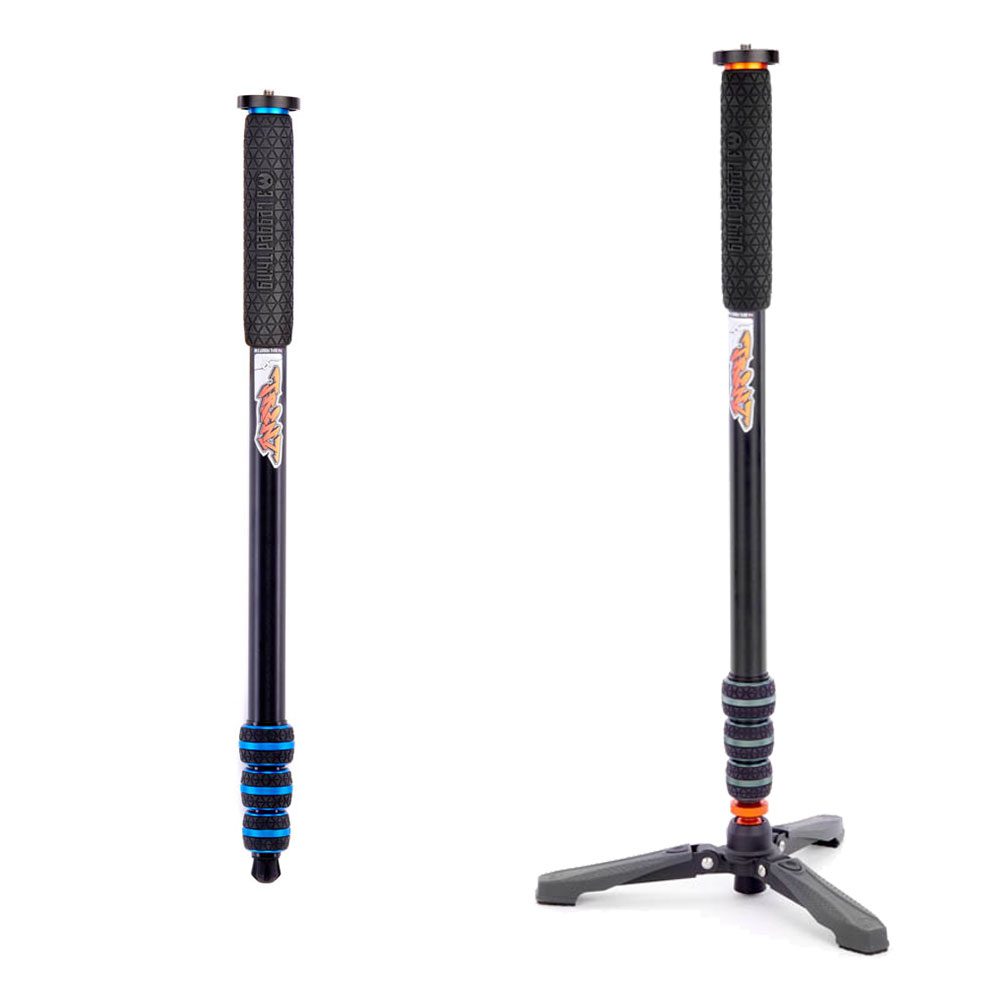 After seeing fresh upgrades to the 3 Legged Thing 'Punks' tripods to Punks 2.0, the British tripod company has now revealed the Punks Trent 2.0. A super-tall magnesium alloy monopod that can be bought as a standalone monopod or in a kit with 3LT's Docz monopod foot stabiliser.
The original 3 Legged Thing Trent monopod proved extremely popular with both photographers and videomakers, giving the rapid deployment and versatility that monopods offer, over and above regular tripods. The new version is now more akin to the Punks 2.0 tripods and features rugged new leg locks that combine knurling with a central rubber grip. Ideal to improve leverage in damp situations or when wearing gloves.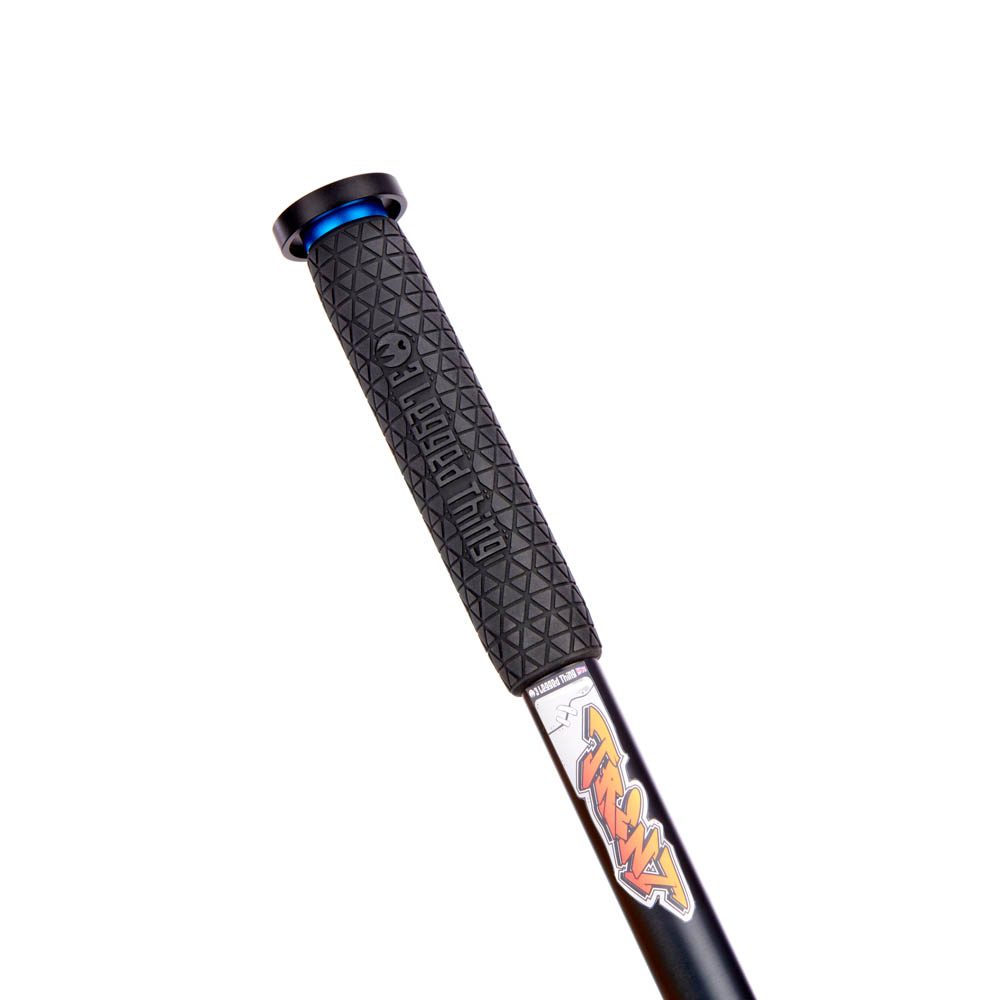 Internally, the leg locks now have the same anti-rotation 'Chicken Lips' [shims] as current 3LT tripods, which give the Trent 2.0 more rigidity and stability and Trent 2.0 is also now available in two colourways; Metallic Slate Grey and a new Metallic Blue version.

Stuart Boston, 3LT's Chief Operations Officer, said: "Trent has been one of our most popular products since its release in 2018. We're excited to bring the new refreshed Punks 2.0 look to Trent, whilst maintaining the unparalleled load capability and impressive extended height of its predecessor. We're sure that videographers, wildlife, and sports shooters will love it!"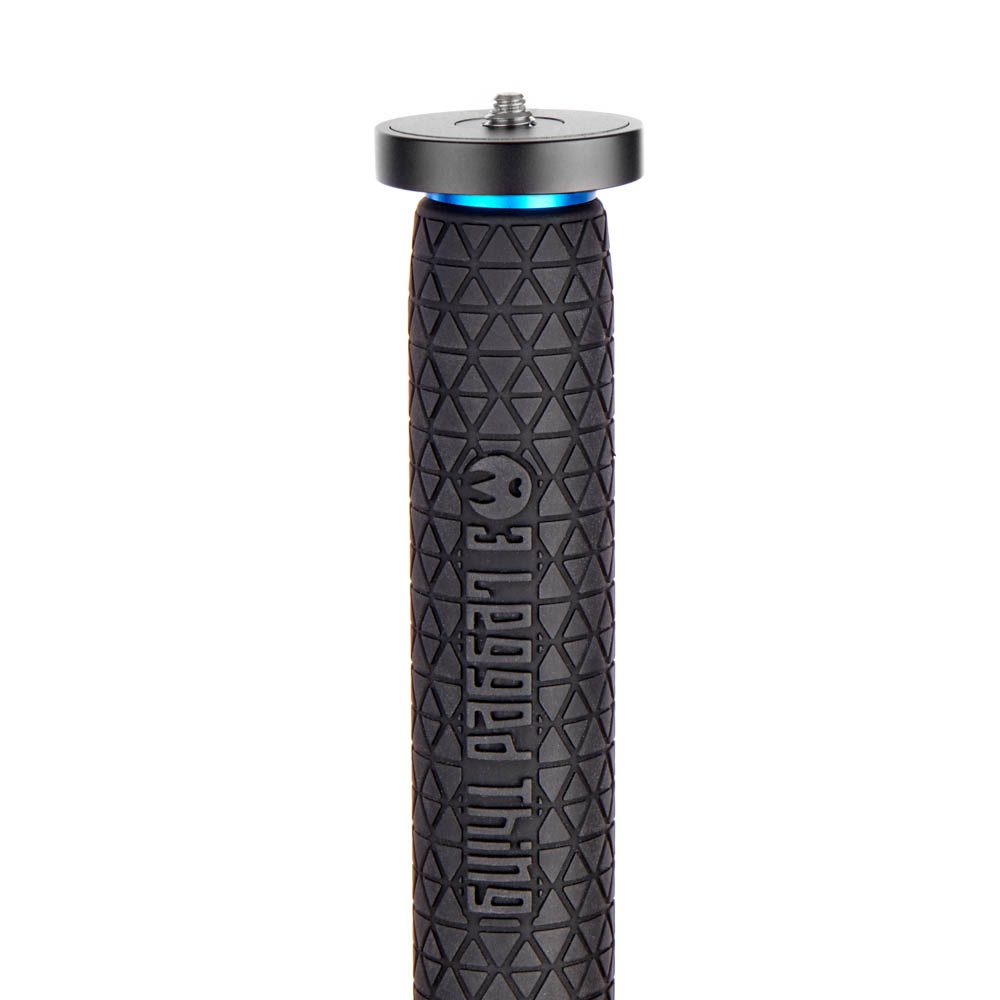 3LTs new Trent 2.0 arrives as one of the tallest monopods around, achieving a total height of more than 2 metres or 6.5 ft when fully extended. It supports payloads of [up to] 30kg or 66lbs and weighs just over 700g. This gives the monopod a seriously impressive load-to-weight ratio of almost 50:1.

It carries dual ¼"-20 and 3/8"-16 threads at both ends making the new monopod pretty versatile. A springloaded combination screw thread at the top allows a camera to be mounted directly to the monopod, or for a tripod head or clamp to be added to allow for quick release. In the base, a 3/8"-16 thread with ¼"-20 adapter enables compatibility with a variety of tripod footwear and with the 3 LeggedThing 'Docz' stabiliser.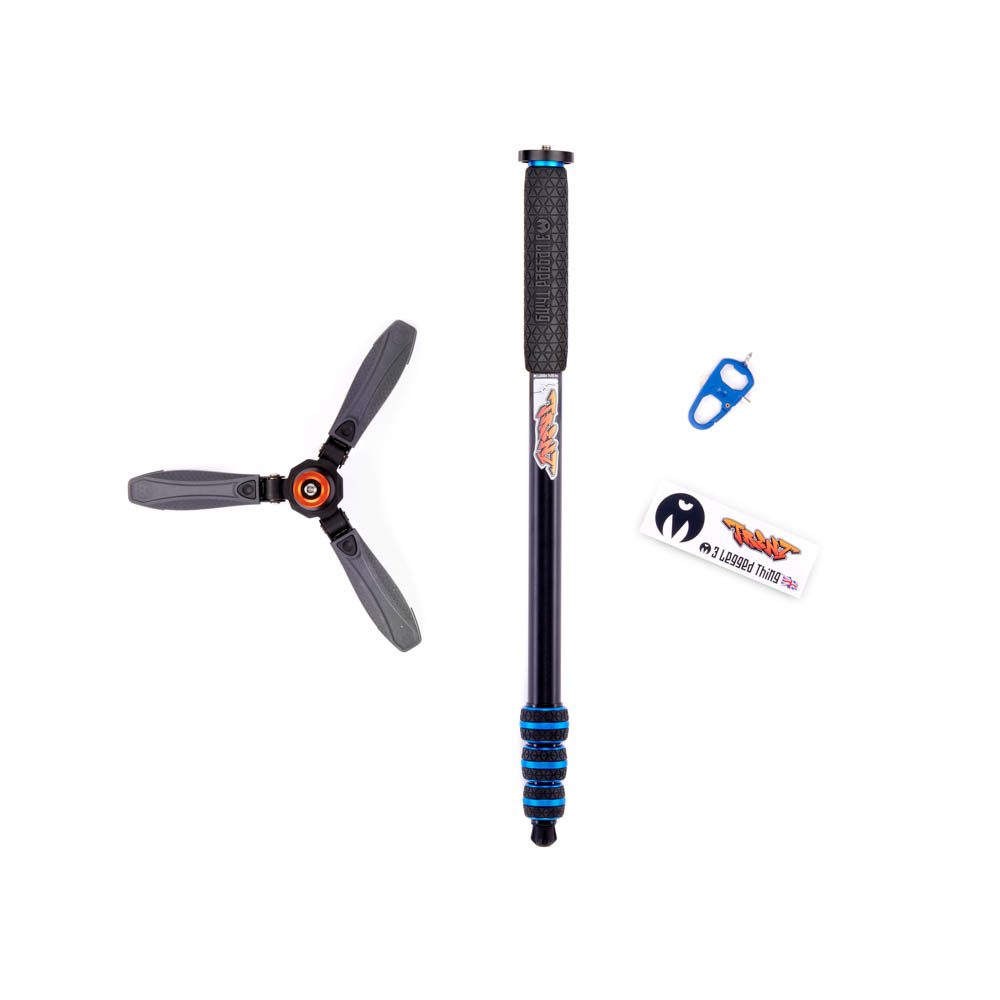 Interestingly, and in particular, for videographers and small film crews, the new Trent 2.0 has an impressive lateral load capability, which means it can be used as a boom arm for microphones and lighting accessories.
Pricing and Availability
The 3 Legged Thing Trend 2.0 monopod and kit bundles are available now with a suggested retail price of £79.99 for the monopod, and £119.99 for the kit [with Docz].
Keep an eye here for our review of the new monopod from 3 Legged Thing in our ongoing series, #TheMeasure. In the meantime, check out 3 Legged Thing's overview below.
---