3 Legged Thing Announce 'Punks' Branded "BILLY" Carbon Tripod
The innovative Great British tripod company, 3 Legged Thing are launching a brand new, entry-level carbon tripod. The 'Punks' branded "BILLY" tripod features 100% carbon legs and column, detachable monopod, low-level shooting ability, ergonomic grips and the patented Tri-Mount plate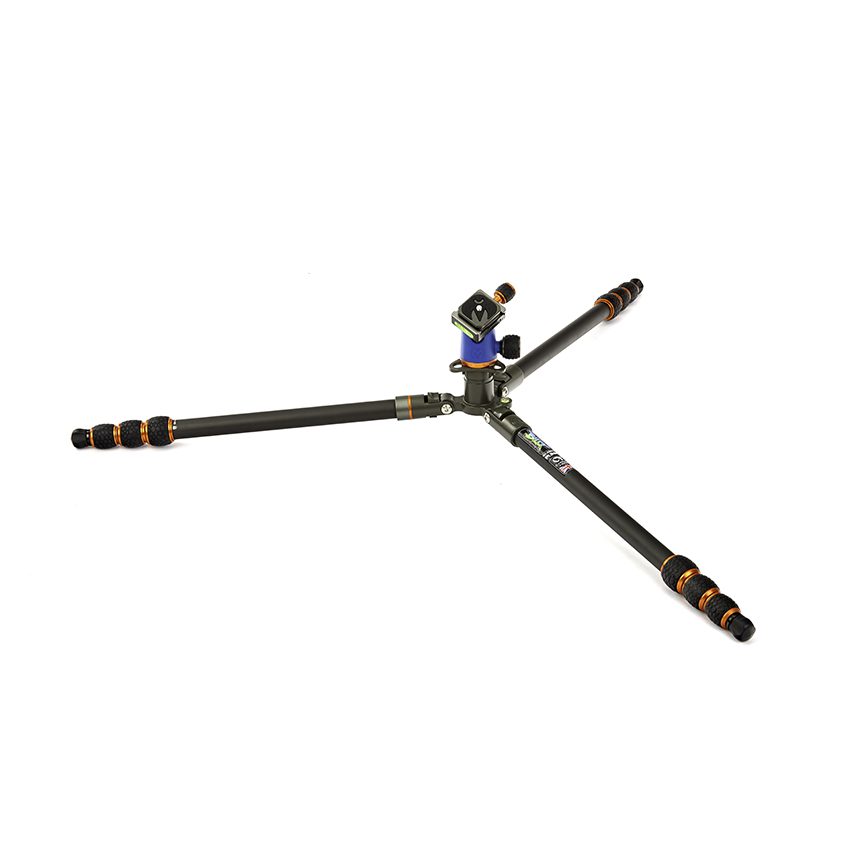 The new Punks-branded Billy tripod includes a good number of the features that can be found in the premium Equinox & Eclipse range of tripods, including 8 layers of 100% pure pre-preg carbon fibre legs and column, a detachable monopod leg, ultra-low level shooting, macro capability, multiple mounting points, ergonomic bubble-grips, and 3 Legged Thing's unique, patented Tri-Mount technology.
3 Legged Thing's CEO, Danny Lenihan, told PhotoBite: "It's been a few years since we had an entry-level carbon tripod in our catalogue, so we wanted to make sure we produced something relevant and exciting. As with all of our Punks-branded products, we really wanted to produce something more price-accessible whilst still offering some of our professional features. Not all photographers can afford to splash thousands of pounds on gear, and our Punks range was invented to enable those on a lower budget to get professional results without breaking the bank."
The Punks Billy features modular functionality that allows users to remove, attach and reconfigure elements of the tripod to facilitate a multitude of applications. Particularly useful is the removable centre column, which allows Billy to get very low, and increases the rigidity of the tripod when removed. The detachable monopod leg is a standard feature across all 3 Legged Thing tripods. Punks Billy has the added advantage of removable and interchangeable footwear, to help with the most challenging of terrains.

Be introduced to 3 Legged Thing's new BILLY by watching the short film below:
Billy is the first carbon fibre "everyday use" tripod in the 3 Legged Thing range.
Their lightest tripod at just 1.38 kg / 3 lbs
4 section legs and a single column, for excellent stability
Removable & reversible central column
Detachable Monopod leg
Working height of 1.65 m / 65 "
Minimum height of just 100 mm / 4 "
Interchangeable footwear (supplied with standard rubber Bootz)
Load to weight ration of 13:1 – Billy will support 13 times its own weight
Pricing & availability: The Punks Billy will be in stock via the 3 Legged Thing website from the 5th Sept priced at £249
Find out even more over at the 3 Legged Thing website