Blackmagic Introduces Next-Level Web Streaming device with the Web Presenter
Want to use a Compact Systems Camera or DSLR a for live streaming on Facebook Live, Periscope or Skype?
If yes, then it's likely you've found out how difficult it can be to get some of these programs to work with anything other than a smartphone cam or a webcam. All hail then, as Blackmagic Design have this week revealed what seems to signify a neat, and possibly the first off-the-shelf, solution; making quality web-streaming a simpler process for anyone.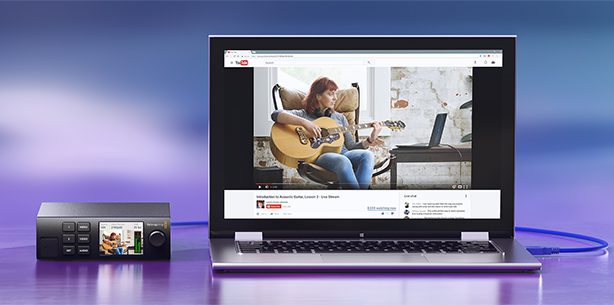 The Blackmagic Web Presenter is a brand new device that captures video from any camera and then transfers the content back to your computer as if it originated from a webcam. Very neat, and fully functional with Windows, Mac, Linux… even Chromebook computers. Automatically, and without installing any drivers.
The new box from Blackmagic Design raises the production value of any web-content creator's films by enabling them to produce high-quality, multi-cam videos for their channels.
The Web Presenter can be used to mix two incoming video sources and even with transition effects, making it possible to professionally switch between two cameras during a live stream, for example.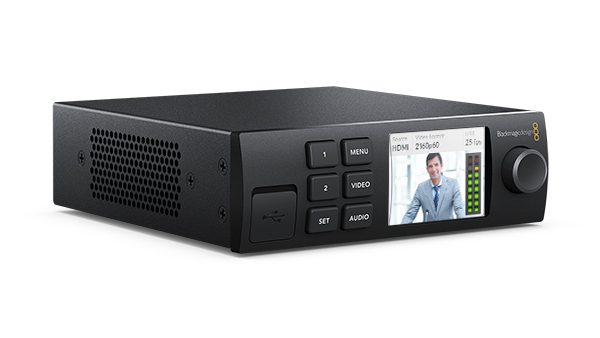 Key points Blackmagic Web Presenter:
Turns any camera that has an HDMI-out [pretty well any modern DSLR or CSC] into a 720p USB-webcam source
Multi-cam functionality at the touch of a button
Input audio source for soundtrack/intro music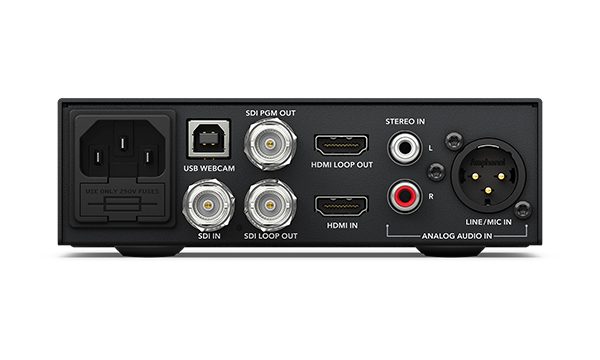 Pricing and availability:
The Blackmagic Web Presenter is available now and US pricing comes in at $495, with specialist UK retailers coming in at around [as we look around the web whilst writing this piece] £415-£475