Zhiyun Crane 2S Review | A Firm Favourite gets an Update – But Is It Worth an Upgrade?
The Zhiyun Crane 2S Gimbal is here and we've spent some time getting to know it to bring you this; our full thoughts on whether it's a big step in gimbal evolution. Does it supersede its younger sibling in terms of tech updates, handling and quality, or is it an iteration to keep retailers shelves full of new products?
Whilst it's fair to say that we're a little late to the party with our review on this gimbal, there is a reason for it. Let us explain… Just a few short days before this Zhiyun Crane 2S arrived with us, the trusty PhotoBite Studio (original) Crane 2 had died! The original crane 2 had been running with the team on an almost daily basis for years. Well, ever since it landed. It had become an essential piece of our filming kit, more so than even the Crane 3s, due to its fairly cumbersome usability.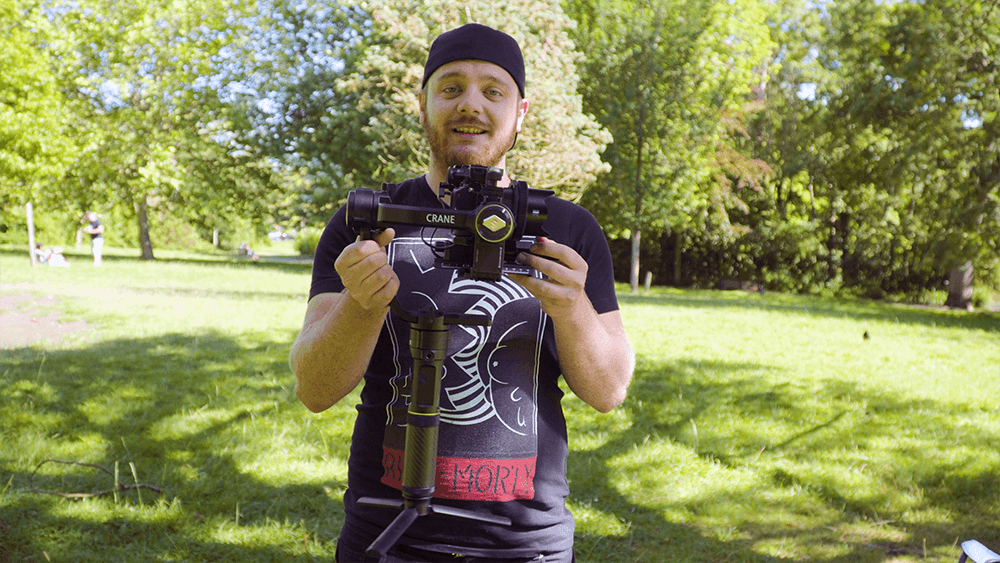 When the Zhiyun Crane 2S arrived, it swiftly replaced our beloved Crane 2 and moved straight into production in its place. Last year, you may remember that we reviewed Zhiyun's 'big daddy' gimbal, the Zhiyun Crane 3s, which is an absolute monster. Sure, it competes in the realm of gimbals that can take heavier payloads but the main downside is that it's just too heavy to practically use as a day to day gimbal and is more suited for bigger productions or when the gimbal forms a part of a larger rig, [for motion picture, etc]. It's the day to day usage where the Zhiyun Crane 2S comes into its own. The new design o the Crane 2S is much like the Crane 3S, with notable, super-slick gold and black accents throughout the device. The build quality is much better, too, with features including the locking motors. This is a feature that pretty much every gimbal in the current market has adopted, as it just makes sense when balancing your gimbal. It makes life so much simpler, when you're able to focus on one axis at a time and locking the whole gimbal makes things much safer for your camera when transporting.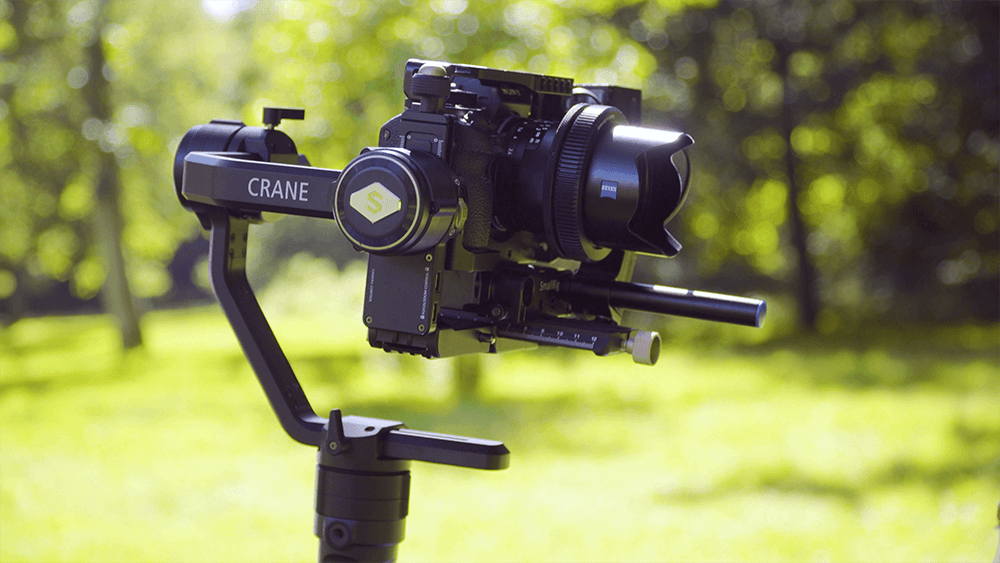 Another point taken from Zhuyin's other new gimbals is the addition of a 'Vortex Mode' and the improved 'POV' modes; both of which give more movement settings to play with for day to day use. The addition of 'Rosetta'-style mounting holes on either side of the gimbal is such a great idea. We had to make and buy all manner of horrible clamping cheese plate addons to be able to connect a monitor to the original Crane 2.Zhiyun doesn't give an exact maximum payload for the new Crane 2S, but from our research – conversations with Zhiyun and testing, we found that it seems to be in line with the older model at around 3- 3.5kg. The new Zhiyun Crane 2S operates with this kind of payload without any problem, which should be just fine for most DSLR and mirrorless camera/rig setups. The gimbal itself weighs 1.88kg, so a little heavier than the original Crane 2 but still significantly less than the 2.5 kg weight of the Zhiyun Crane 3s. It may not sound like much of a jump, but your arms and your back will need to be in great shape if you're planning to use it for long periods of shooting.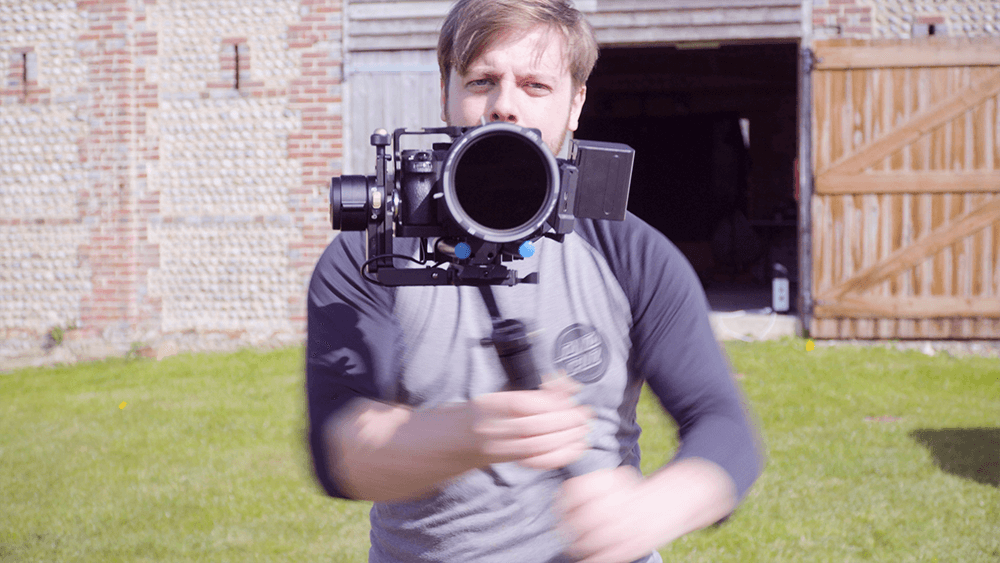 The new Zhiyun Crane 2S uses the same standard 18650 batteries as the original Crane 2 and they will run the gimbal for [up to] 12 hours and can be swapped out easily to keep going all day. Zhiyun seems to be trying some new things with the Crane 2S. The flex mount makes mounting cameras extremely versatile as you can move the mounting plate to the side to allow for a vertical camera setup. This is neat and we hope it's a feature that stays in future models.
That said, there are some downsides, such as the tightening mechanism on the camera plate, which can be a bit fiddly when trying to figure out how to loosen or tighten to slide the plate. This can make setting up a bit of a pain, but once it is set, it stays set! There's still no sign of a touch screen on the Crane 2S, but the OLED screen is larger and a little easier to navigate. It would be great to see a touch screen added, similar to DJI's Ronin gimbals, as it makes changing your settings so much easier than menu diving with the dial on this model.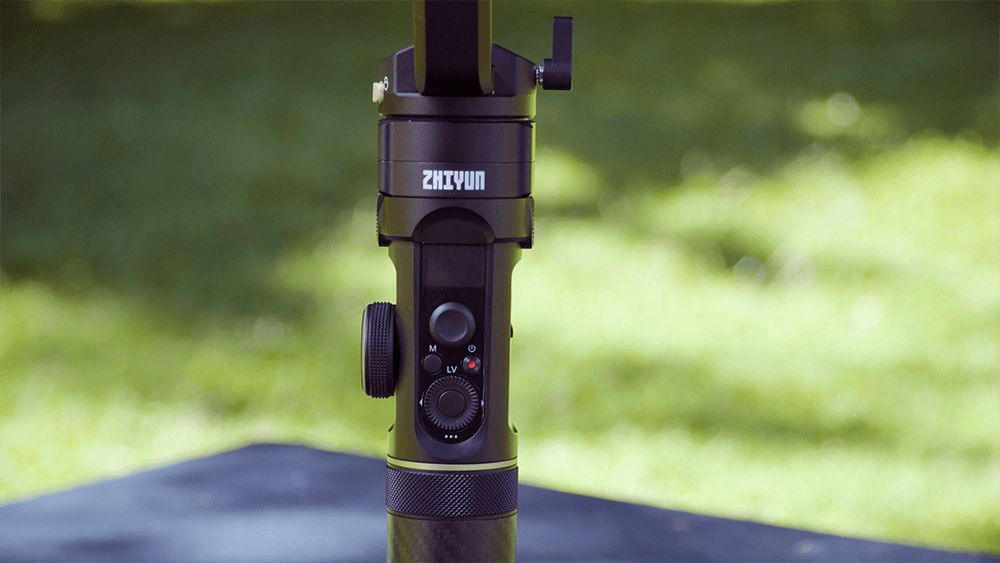 From the moment we got the gimbal running, it felt really good. So good, but we couldn't quite put our finger on exactly why. After much deliberation, we've decided that the new Zhiyun Crane 2S' calibration out of the box is quite simply the best we have come across. Yes, even better than the DJI Ronins.
Overall, we see the Zhiyun Crane 2S as a worthy update to the Crane 2. That has been one of our favourite gimbals from Zhuyin. We have been surprised that so many more of the features found in their higher-level gimbals [such as the Crane 3S] made it into the new Crane 2S. From the new mounting options, locking axis' and new modes, not one of the new additions feels unnecessary. We see these additionals being extremely useful in day to day professional work. As regular gimbal users, we're always keen to find out what could be next for the Zhiyun Crane range. Seeing all of the awesome features the Zhiyun Weebill 2 has now brought to the table, it would be awesome to get some features, like filmmaker moves, built into a touch screen interface, or even just the app in the future. More app development could bring more functionality to the existing gimbals in Zhiyun's lineup. This would really bring the fight to their rival DJI's Ronin's awesome app functionality.
---