X-rite i1 Display Pro Plus: Always in Colour?
In the colourful world we live in today, it seems to become trickier to find colour accurate displays for our visual work without feeling the need to fork out the extra cheddar for the privilege. Even then, most monitors and screens are certain to lose their colour accuracy over time and that's where the X-rite i1 Display Pro Plus screen calibrator steps in. We took the system for a test drive and you here, you can catch up on our thoughts in #TheMeasure.
Many brands who manufacture monitors want to sell their native vibrancy to lure in customers, but that doesn't necessarily help those who need an accurate display for colour editing. It could be that you're editing for print, photo or video; either way, maintained colour accuracy is fundamentally important for any serious image maker.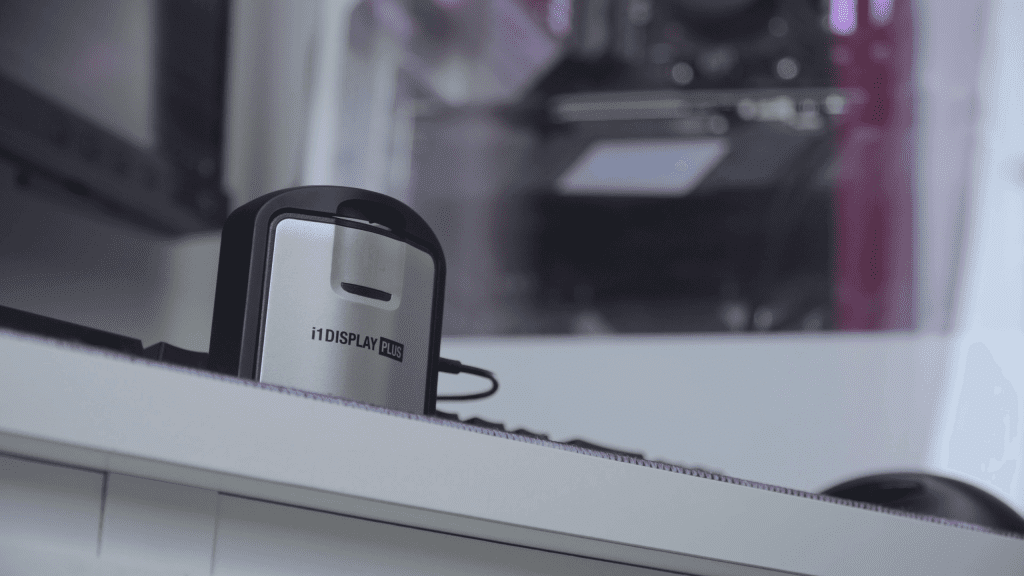 The i1 Display Pro Plus is a super-compact, simple and fast way of keeping displays calibrated. So much so that, during the review process, the whole team ended up running around the office calibrating as many screens as we could!
If you already have a colour accurate display that's built for professional work, it should come out of the box pretty 'well-tuned' already, but even if you have had the display for a while, this would be the perfect device to keep it in perfect working order. On the other hand, if you have an inaccurate monitor setup, this simple device is likely to bring it closer to the accuracy you, and importantly, your customers will want to see in your work.
Another added benefit of opting for the X-rite calibrator you're not bound to the native software. You can use [pretty much] any other colour accuracy software instead, meaning if you're already using a different type, you can carry on using that.
Pricing and availability
As for the price, the Xrite i1Display Pro Plus is £254 with the slightly cheaper i1 Display coming in at £199 and the more advanced i1 Studio at £349
Watch our video review here. Don't forget to like, subscribe and share. Hit the bell for notifications! Tap HERE to head to the X-Rite website for more [official] info and to buy.