#TheMeasure: Hands-on with Brian, Alan and Docz by 3 Legged Thing
3 Legged Thing didn't just launch one monopod, but two! Alan is the bigger sturdier monopod with a 100:1 weight ratio, this means it can support 60kg! Trent is taller with a 50:1 weight ratio so that's around 30kgs of support. Its real perk is when you extend it to its full height, 2 metres! We thought this would be great for filmmakers who want to get a crane shot with a gimbal on the top.
Lastly, we have Docz the underdog. Docz is the monopod stabiliser for the Alan and Trent giving extra support when you need it. We see it being used by wildlife and sports photographers who need a little extra support but don't want the hassle of taking a tripod. The Docz has a ball joint which can be given more or less movement. Filmmakers will love this feature when they want to do a smooth pan-out shot.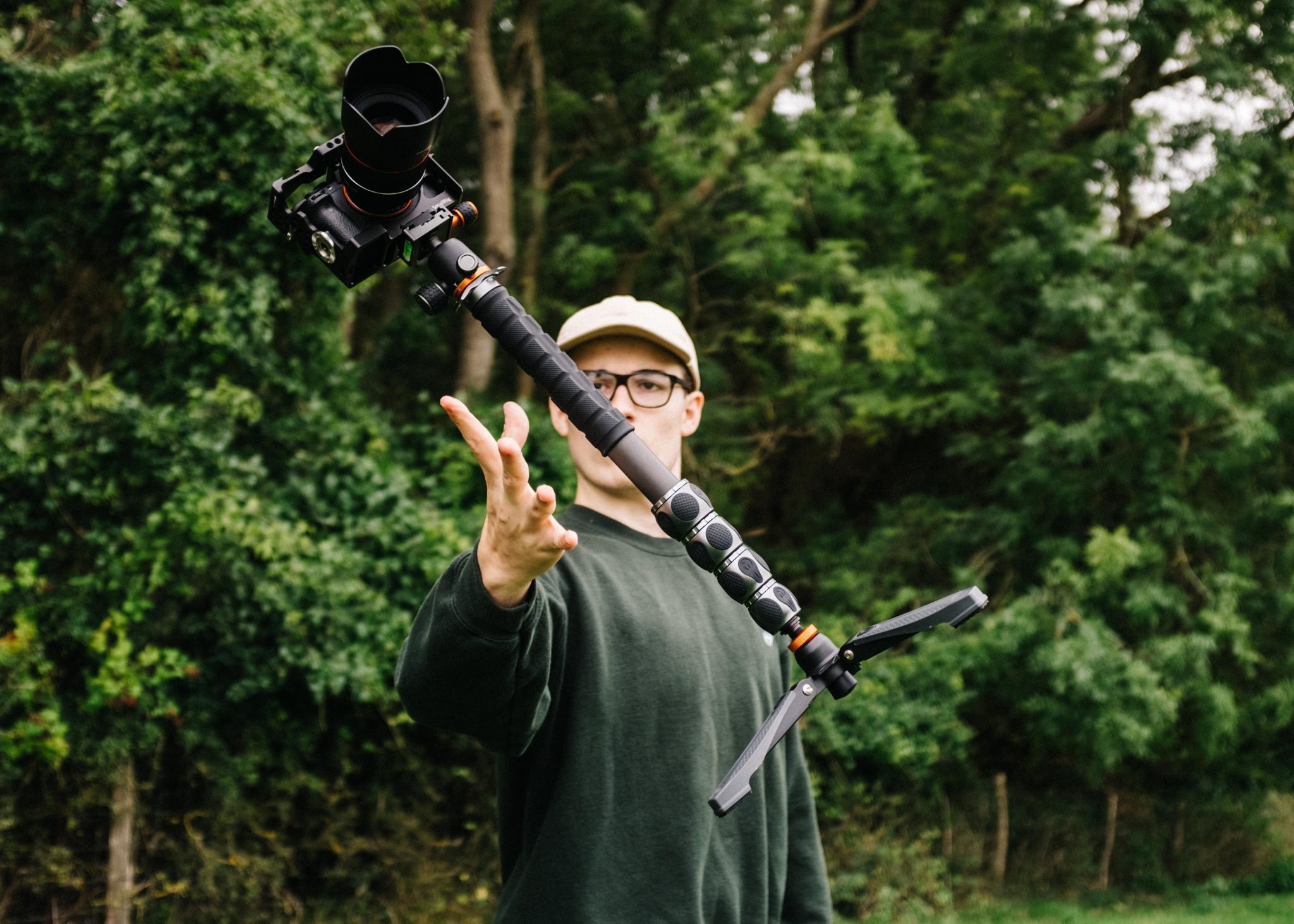 Check out our review of 3 Legged Thing's Alan, Trent and Docz in the latest of our YouTube "#TheMeasure" series and subscribe to our YouTube Channel if you haven't already!
Also, see more at 3 legged thing's website