#TheMeasure: 3 Legged Thing Travis 2.0 Tripod Review | The Punk Got An Upgrade
3 Legged Thing has been unleashing some new members into their lineup of high-quality products of late. In this video, the latest in our #TheMeasure series, we take a look at the new 3 Legged Thing Travis 2.0 from the 'Punks' line.
Born and bred in the UK, 3 Legged Thing tripod kit is well-known for being one of the most stylish and quirky tripod brands around, from the awesome box illustrations and funny little messages carefully placed under each 'flap' to the delightful pops of colour that are alien to most other tripod manufacturers.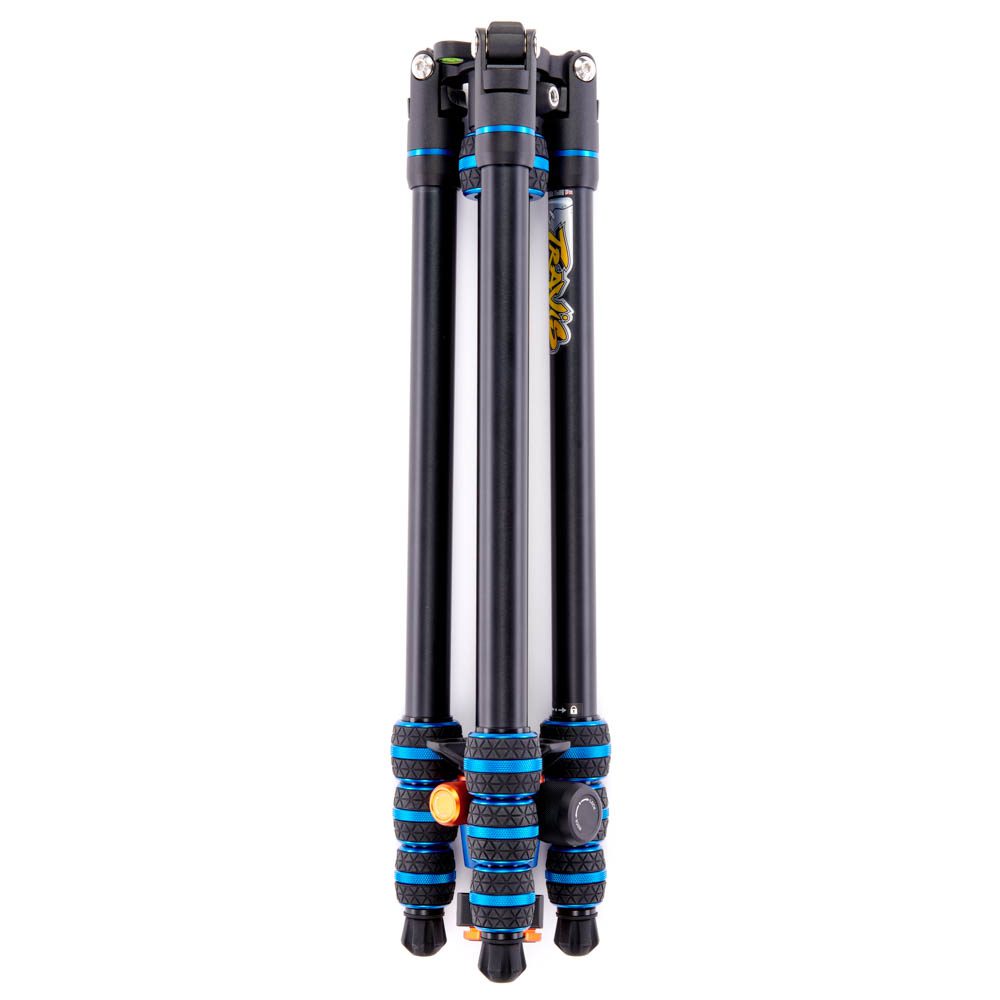 The Travis 2.0 tripod has a revitalised look and comes with chunkier leg locks that lower the centre of gravity, resulting in outstanding stability. The leg locks have a new external design that integrates rubber pads and knurling. This offers an improved grip and leverage, even in wet conditions, ensuring the legs can be tightened securely in place.
Stuart Boston, 3LT's Chief Operations Officer, told PhotoBite: "I'm excited to see our hugely popular Punks tripods getting a refresh with new features and improved engineering. It's particularly exciting that our entire catalogue of twist-lock tripods will now have 3 detachable legs, which gives them a level of versatility above many of their peers. I'm sure photographers will love working with them out and about, working at home or in the studio."
The AirHed Neo 2.0 Ball Head has also been given the upgrade treatment it now has larger easier grip knobs and all-round quality increase just like the rest of the tripod and now has the iconic orange colouring you see across the lineup which looks very cool on the arca swiss-type plate. There's also a New 1/4 20 mount on the side of the tripod, which is incredibly useful for mounting a monitor, recorder
It also comes with a really nice thicker bag and a handy carabiner tool which doubles as a weight clip for when working in windy situations.
Overall the Travis 2.0 is a great looking and well built middle ground between a compact travel tripod and a heavy-duty studio tripod. The modularity and versatility are amazing for a studio environment and the compact reverse folding mechanism makes it just as easy to pack and travel with. Couldn't ask for much more for the £199 price tag.
Pricing and Availability
3 Legged Thing TRAVIS 2.0 is available now and comes in at a respectable: £199.99 or $239.99 if you're reading/buying in the US of A.
See more pages from 3 Legged Thing.
Please share your comments with us and as ever, please do subscribe and hit the bell to be sure you don't miss future content from the PhotoBite team.
Find us on Facebook, Twitter and Instagram @PhotoBiteUK.
00:00 – Intro
00:45 – Specs
01:42 – Price
01:49 – Detachable legs
02:13 – Build Quality
02:38 – Air Head Neo 2.0
02:58 – Bag and Included Accessories
03:23 – Final Thoughts
03:51 – Outro
---