the Wandrd PRVKE: just another travel backpack?
In the burgeoning world of camera bags, we continue to see constant innovation and more companies delivering their answer to what the perfect camera bag can be. In this video, our latest in #TheMeasure series, we check out a US-based, cutting-edge camera bag company called Wandrd who specialise in premium camera bags that can also be utilised as an everyday backpack.
The PRVKE [Provoke] arrived as one of Wandrd's first bags in production and has quickly lead them to critical success with many devoted followers of the brand. To see the ins and outs of this flagship product from Wandrd.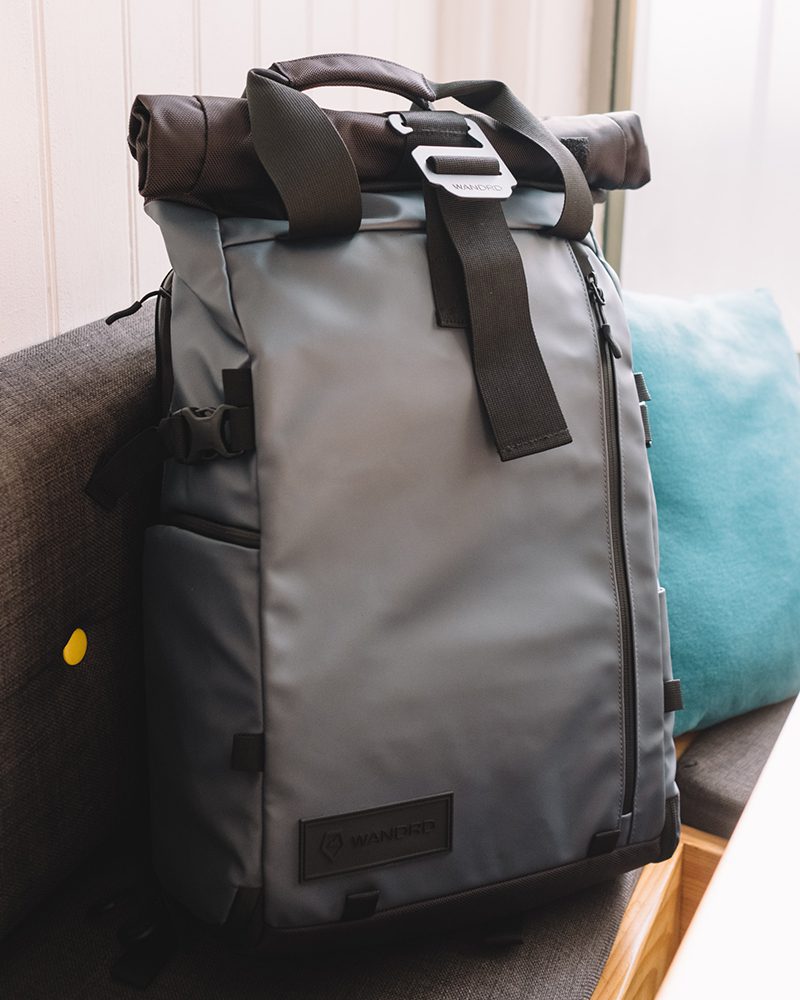 The PRVKE is a multipurpose backpack designed to adapt to the user's lifestyle in one way or another. This is achieved by providing a separate camera insert bag for the user's gear, but when there's an instance when the user wants to leave their camera behind, [ahem… never] they can simply remove the camera bag element and use it as a regular backpack.
One of the attractive design elements within the PRVKE is the roll-up top. Many bag manufacturers offer a zip-top or a zip expansion option like you'd expect to see with some suitcases. Wandrd opted for an old-school roll-top that is kept sealed with both velcro and a large metal hook to stop it from unravelling. This was one of our favourite features as it allows the upper part of the bag to expand if the user needs more space on the fly.
We also loved the open back design that negates the possibility of anyone accessing the main bag compartment when it's on your back. This makes the bag very secure and we feel it's something that could be implemented on many more camera bags.
The side access for the camera may leave people divided on the bag's security but the zips are quite firm and frankly, you'd know straight away if someone was trying to get in!
To get the full tour of the Wandrd PRVKE, check out our video below, let us know your thoughts and please do like and subscribe for future content on our Youtube Channel.
Also see more over at the Wandrd website.