Photobook: Fran May Photography 1974-1978
Fran May's new photobook, Fran May Photography 1974-1978, represents a collection of early work from a great British photographer, serving as a poignant narrative of England in the pre-Thatcher years.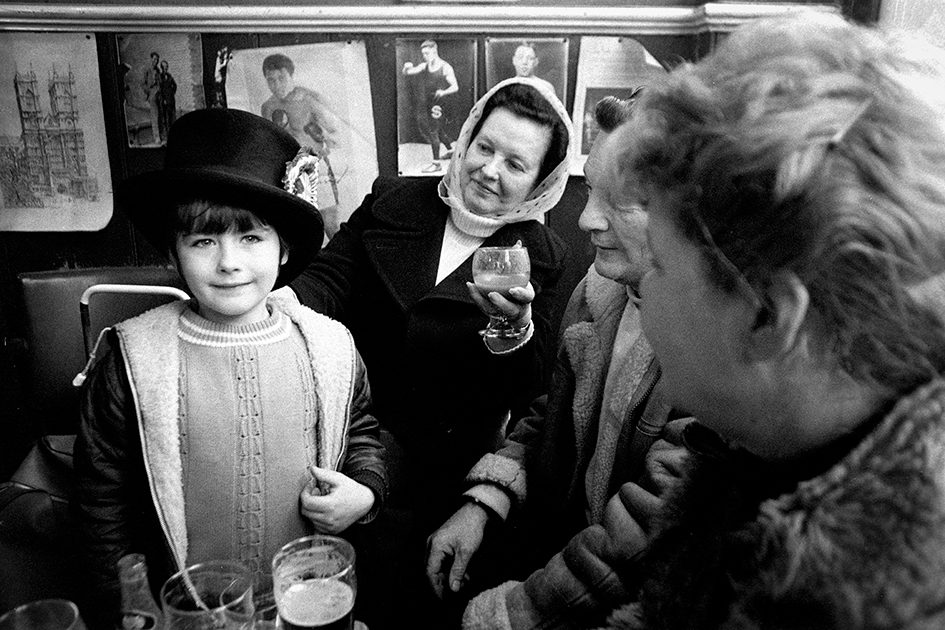 A contemporary of photographers Martin Parr and Chris Killip, Fran first studied at Sheffield Art College on a subsidiary course while a painting student with Roger Taylor [now Emeritus Professor Roger Taylor] and Ken Phillip. Completely inspired, Fran fell in love with photography and began documenting the UK with her camera back in 1974.
Fran May Photography 1974-1978, is the first time her images have ever been published in a collection. The book includes 176 black and white photographs along with a short story about how Fran, as a 19-20-year-old girl, travelled on double-decker buses and the occasional train to twenty-five destinations to photograph in northern towns before being offered a place on the MA Course in Photography at the Royal College of Art.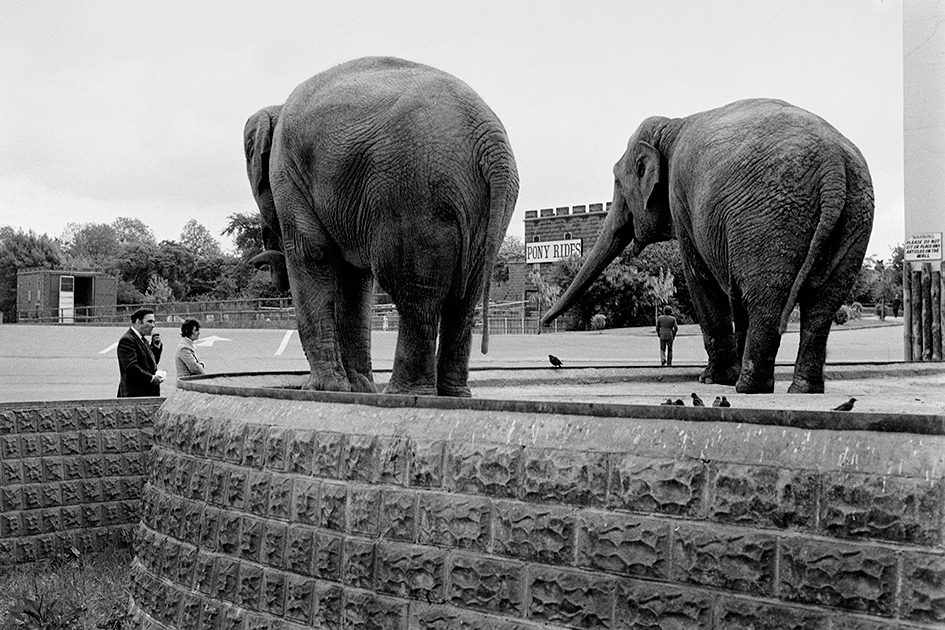 The 176 photographs in Fran's new book encapsulate a period of British history in a raw, documentary-style and with a level of professionalism that is rarely seen in such a young photographer.
In recognition of this talent and in her first year at the RCA, Fran was awarded the Junior Travel Scholarship [for the most promising student] and awarded the Vogue Prize for her social documentary work at her degree show by Barney Wan [then Art Editor at Vogue].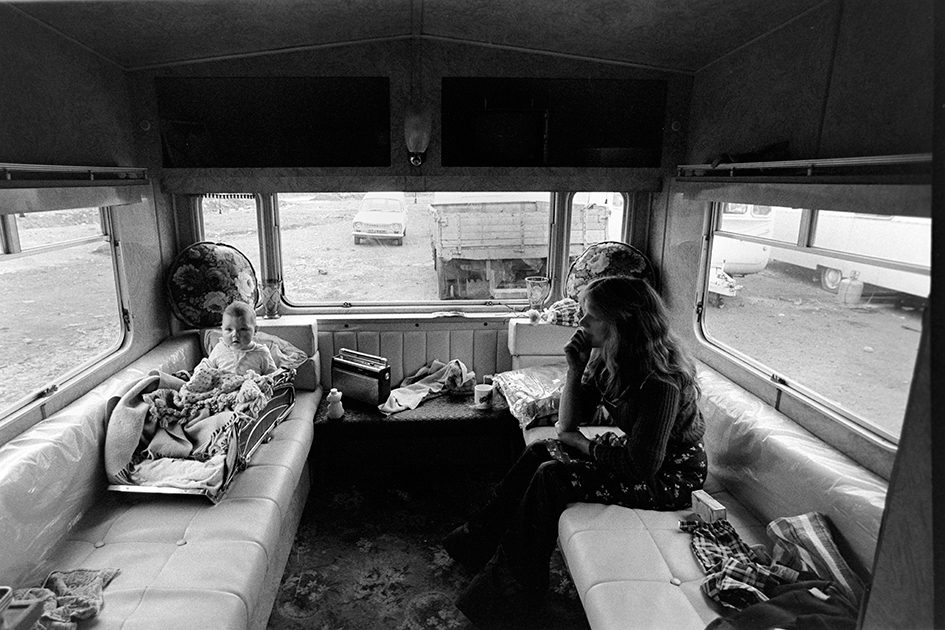 "Look after these pictures for they will have social significance one day." Bill Brandt.
Bill Brandt, one of the most highly revered, diverse and dramatic photographers of the 20th Century, received an Honorary Doctorate from the RCA and took on limited teaching duties. He became Fran's personal tutor.
After Fran's first appointment, [with The Brooklyn Museum, documenting the Valley of the Kings in Egypt] she returned, taking up a studio space in Hoxton Square to build a freelance photography business, working for the British Museum and The Sunday Times Magazine as well as numerous documentary projects in Africa. For thirty years Fran has worked freelance for the Development Offices of the University of Cambridge providing images for alumni publications.
Speaking of Fran's early work, her old tutor, Bill Brandt suggested that she ought to, "Look after these pictures, for they will have social significance one day." That day has come and the images are now available in this beautifully produced book for us all to enjoy.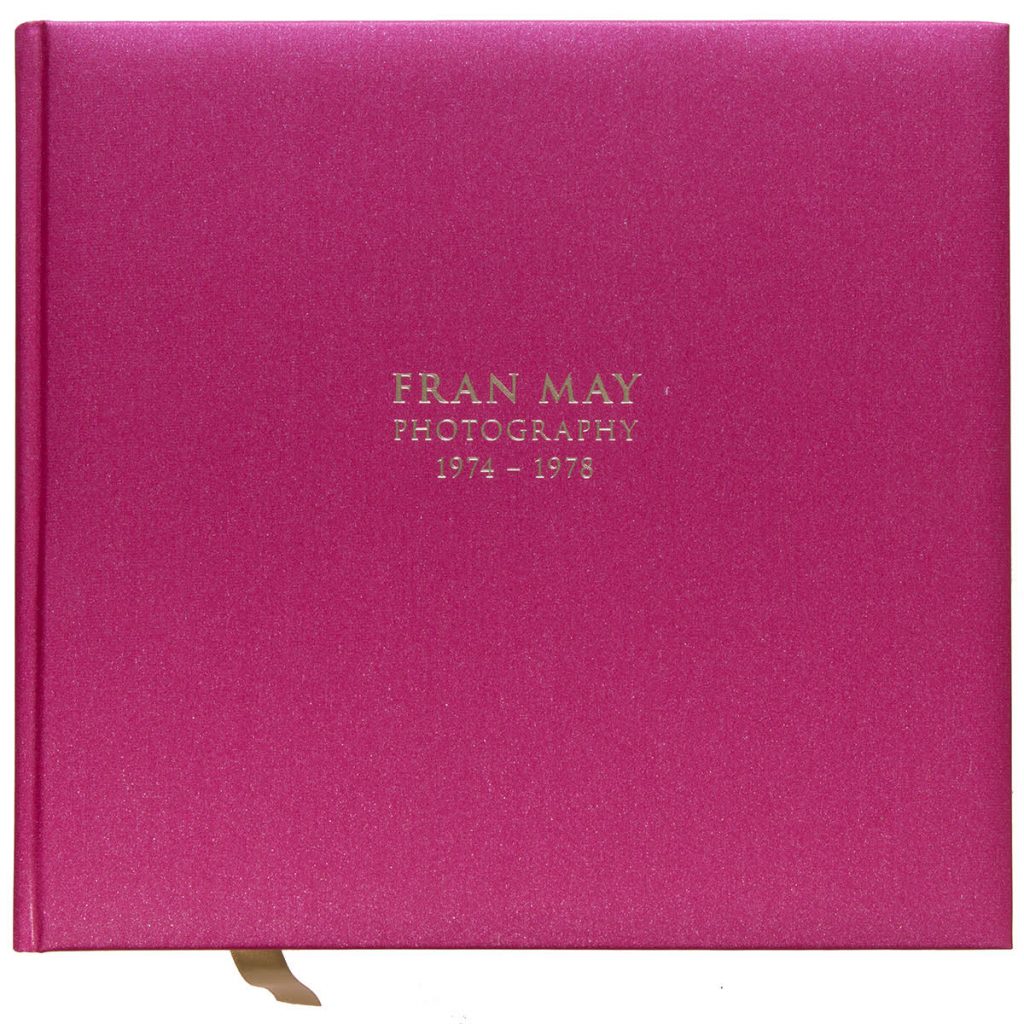 Fran May Photography 1974-1978
224 pages
Padded cover in real cloth shot with silver and gold
Warm silver foil-stamped title
Endpapers – Fedrigoni Sirio Pearl Oyster
Ribbon marker
ISBN – 978-1-9998338-1-7
Design- Peter Saag
Published by: Storm Music and Images Ltd
Available now from all good bookshops
Watch the short video below, with the story behind the book and her photographic journey in her own words.
---