Peak Design Goes Mobile: The PhotoBite Review
Venturing into the unknown and re-inventing the wheel is not especially new for the Peak Design. From its famous 'Capture' clip system to the 'Everyday Backpack' the US-based design company has made a name for itself in the camera community, but now, they're going mobile. Not just with one accessory but an entire eco-system. Read on for more and for the PhotoBite review in #TheMeasure.
There's not too much to report on the photographic side from Peak Design right now, but these mobile products are worth discussing as they could develop this further for those mobile creators out there. In true fashion, they're kicking this all off on Kickstarter so if you're interested and love a good deal go check them out and back them today. But right now, let's start with the case and adaptor.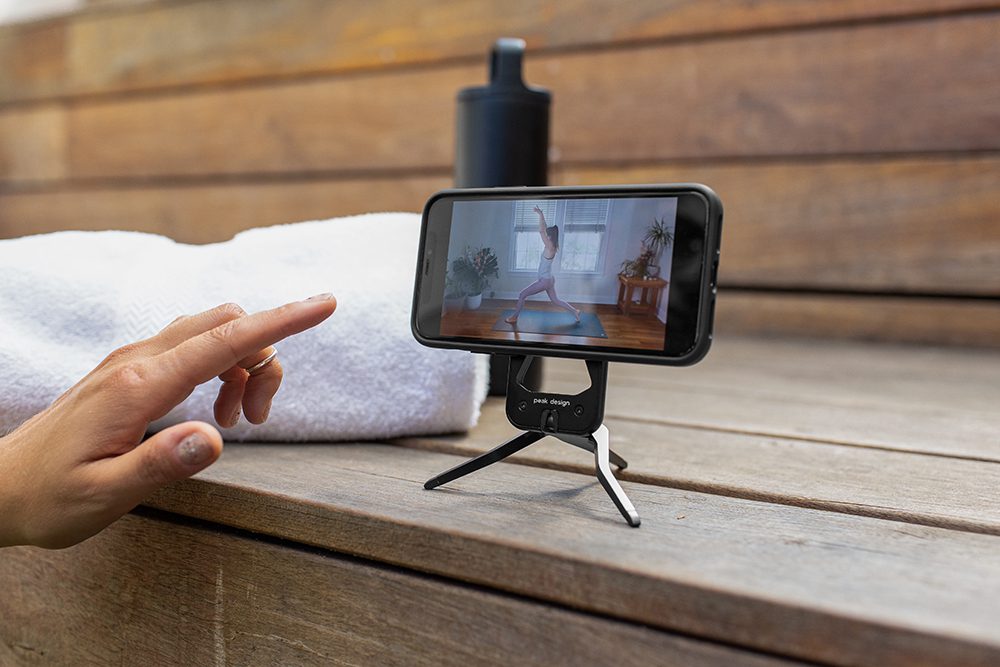 Keeping it simple, the case and adapter house a magnetic coupling system with a slim male and female connection to keep the phone from slipping. If you're using the adaptor, it is recommended to use a hard/flat case or at least a phone case with a solid back to give you a firmer, more reliable connection to the Peak Design mobile range.
The accessories themselves all feature the square mounting system and the coupling works incredibly well, as both the case and accessories have surprisingly strong magnets fixed into them, giving you a stronger fit than a one-sided magnetic system would.
In our review, we tested the foldaway tripod and found it to be incredibly useful, useable, robust and reliable. Arguably, it will be one of Peak Designs most popular products from their new line and we can see a lot of small-form content creators using it for a possibly endless number of scenarios.
The flat-pack design and neat foldaway feature really show us how portable a tripod can be. The fact that it comes with its own magnetised Allen key to tighten legs over time is a real stroke of genius. This doesn't sit in the box, but instead is integrated into the tripod itself. Did we mention it comes with a lifetime warranty?
On a personal note, I've used this for more than 'just' being a camera tripod, and have been using it as an everyday stand next to my computer, clearly displaying the screen so that I can read incoming messages for hands-free tasks.
To see and hear more about the Peak Design 'Mobile' products we tested, check out the link below and don't forget to like and subscribe for more videos. Hit the bell in the YouTube channel to make sure you don't miss any future videos.