Manfrotto MVG 460/220 Gimbal Review
The Manfrotto MVG 460 and Manfrotto MVG 220 gimbals were announced and released relatively silently in the latter part of 2020 and appear to have been introduced to the market as a quality-yet-less-expensive alternative to the market leaders, DJI and their RS2 range of gimbals, along with other popular brands, such as Zhiyun.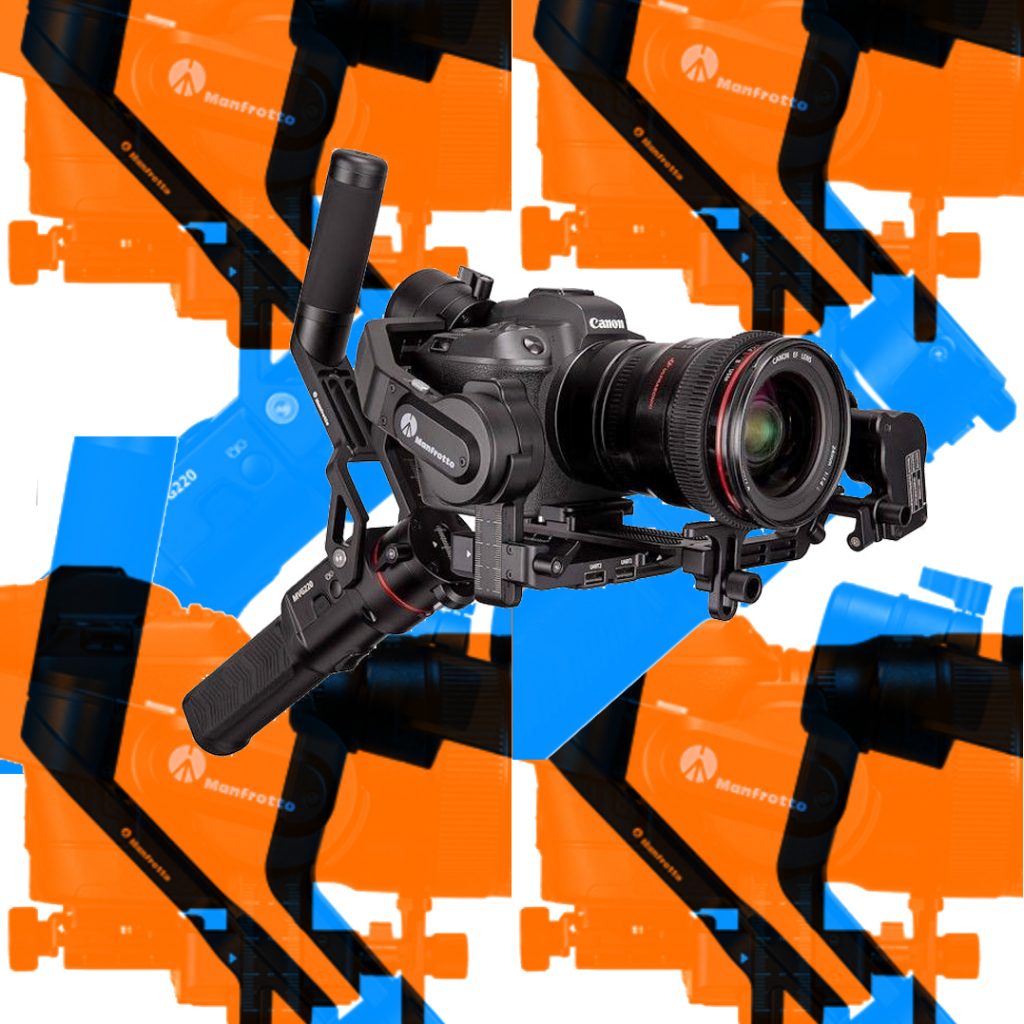 The Manfrotto 220 is the smaller of the two gimbals, offering users a payload of up to 2.2kg, whilst the Manfrotto 460 can take a significantly greater load of up to 4.6kg.
They both come with a great big LCD touchscreen, making navigating menus and settings a breeze. Both models have locking axis switches for easy balancing and both come with an underslung style handle attachment to boot. The pro kits of both of these models will also furnish the user with a useful follow-focus accessory.
The smaller 220 gimbal has a slightly low, 7-hour battery life, which is a little underwhelming, especially as the battery is non-removable. This is, however, not the case with the larger Manfrotto 460 gimbal, which has standard removable 18650 batteries that can easily be switched and last for a much more useable 12 hours of use.
Overall, the gimbals couldn't be described as being too special. They are manufactured from really good quality materials and both have different flavours of quick release camera plates. This is something that makes sense, seeing that those familiar with Manfrotto products will already be used to that kind of thing. There are some aspects that are less impressive. For instance, although both gimbals are from the same range, they have different buttons, triggers and USB ports. All a little odd, really, and with all the axis' locked, you would expect to end up with a rigid system, but in our testing, we found a fair amount of wobble and play in all the motors. This doesn't really instil a great deal of confidence when placing your precious camera kit/rig onto it; especially when making extreme manoeuvres.
Maybe a more interesting story is in the accessories released alongside the gimbals, such as the GIMBOOM. This, rather unsurprisingly, is a… boom arm… for gimbals! Unfortunately, we couldn't get our hands on one of these for our review but products like the 'Gimboom' seem like a great way for Manfrotto to do what they do best, expand upon the gimbals themselves and make great accessories for this market.
At the time of this review, both gimbals had been heavily discounted. With this in mind, should you go for one of these models, you would be getting way more than half the gimbal for half the price of the DJI Ronin range, so if you're on a budget and want a relatively no-nonsense gimbal that gets the job done, these could be a great option!