Lexar® SL200 Portable SSD: Review
Lexar is a well-known brand in the flash storage game and has been seeking to break further into the SSD market of late. The Lexar SL200 is a portable SSD offering from the brand, coming in an extra small form factor that's familiar to other brands, such as the Samsung T5 drive. We took the Lexar SL200 for a test drive to see if it performs as it promises. Read on for more.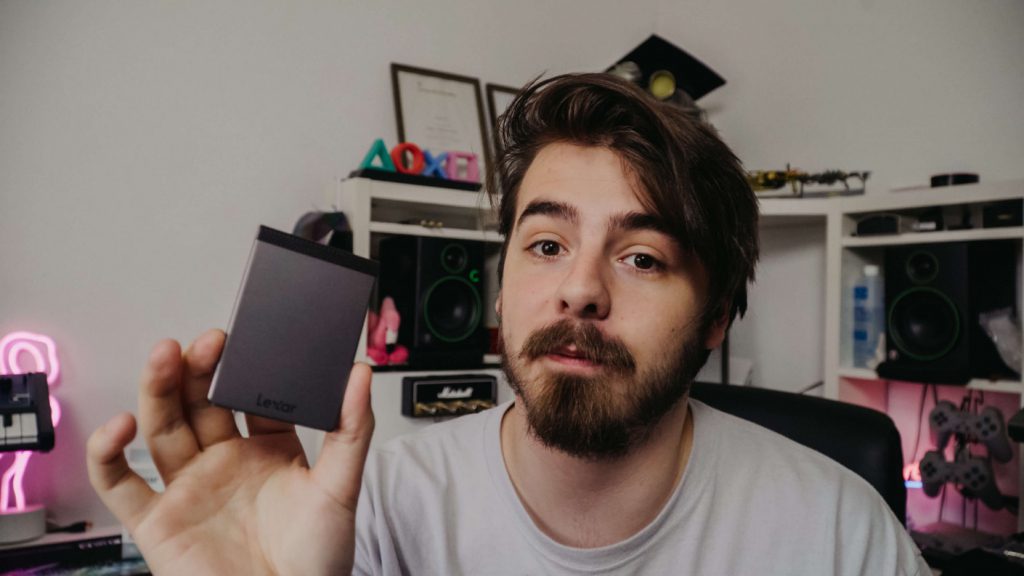 The Lexar SL200's housing is mostly plastic with an aluminium front plate, which adds some resilience to the device. It makes it look and feel more premium, too.
It has a single USB C port on the bottom of the device and an activity indicator LED to let you know how much charge is left in the device.
Out of the box, you will find it comes complete with a USB C to C cable and the, [far inferior] USB A cable in case your device doesn't support USB C. The USB is 3.1 gen 2, so nice and speedy, but you'll need to make sure your device has a USB 3.1 gen 2 or higher to achieve the top end speeds that Lexar advertise. It's formatted in exFAT out of the box, which is cool, so you can use it on most devices both mac and windows right out of the box. It also comes with Lexar's encryption software preloaded onto the device, which you can use to secure your precious data on the drive.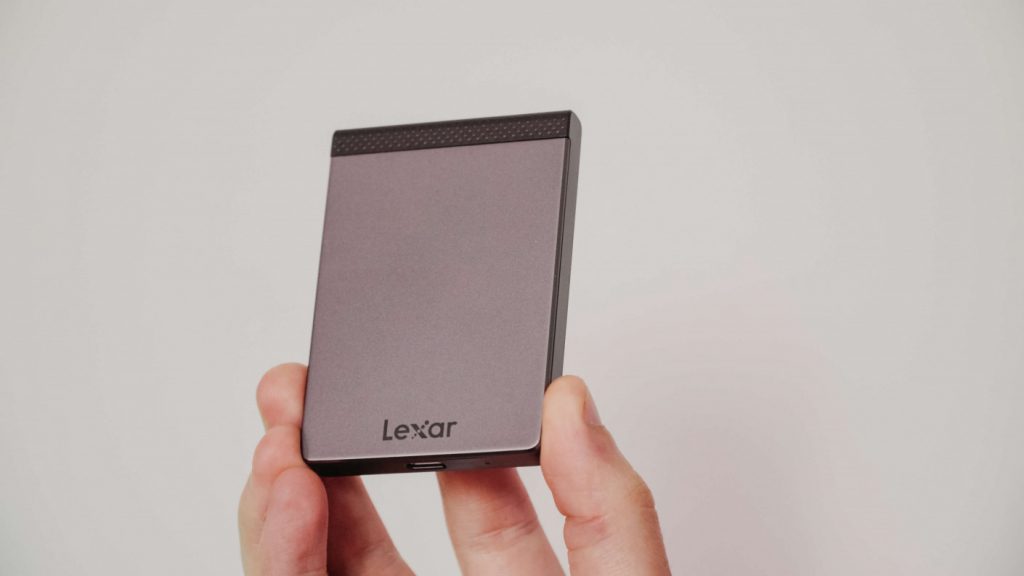 We tested a 512gb version here, but the SL200 is also available in 1 and 2TB models. Lexar advertises 550MB/s read and 400MB/s write speeds, however, in our testing, we were not able to get anywhere near the 400MB/s write speeds. The read speeds were as advertised at 540-560MB/s but our writes barely broke the 250MB/s mark. It is somewhat expected, to come in a little under the advertised speeds with such devices, but how low the actual results were surprised us. With a small update, the drive did pull 400Mb/s write speeds for a very short period when transferring data to the drive but quickly dropped down to the 250MB/s experienced in benchmarking. That said, the drive is still plenty quick enough and we found that we were able to edit 4k footage in Premiere Pro without any issues.
See more about the Lexar SL200 SSD drive at the official website.