I Got the Power: Hands-On with the Mophie PD XL
With the rise [and rise] of smartphone photography, comes the age-old issue of power.
Even though many of the current leading handsets are boasting 4000 mAh capacities, it's still possible to drain these beasts when multi-tasking and, in particular, shooting and sharing photos and videos.
Power solution manufacturers, Mophie, has come to our rescue with a couple of new power banks that could just be the answer to these problems; the Mophie PD and PD XL. We put the bigger, Mophie PD XL, to the test

Mophie, it could be argued, is the godfather brand in mobile power solutions, has been producing a series of, [usually quite excellent] mobile chargers for smartphones ever since the birth of the smartphone itself. Mophie is the inventor of the Juice Pack®, the first ever mobile battery case certified by Apple Inc, and space pack, along the way, pretty much inventing the category as they became market leaders in North America and other parts of the globe.

It's no real surprise then, that they have since started to produce a range of stand-alone, universal power banks, along with mobile power solutions for fitness trackers, drones and just about any other pastime that you can think of, that needs a top up along the way.
We were sent one of the latest in the range, the Mophie PD [PD stands for power delivery] XL, which is the larger of the two new power banks making up the Mophie universal charging range, and adding two portable batteries that promise to 'enable your device to take on more power in a shorter amount of time, which translates to superfast charging.'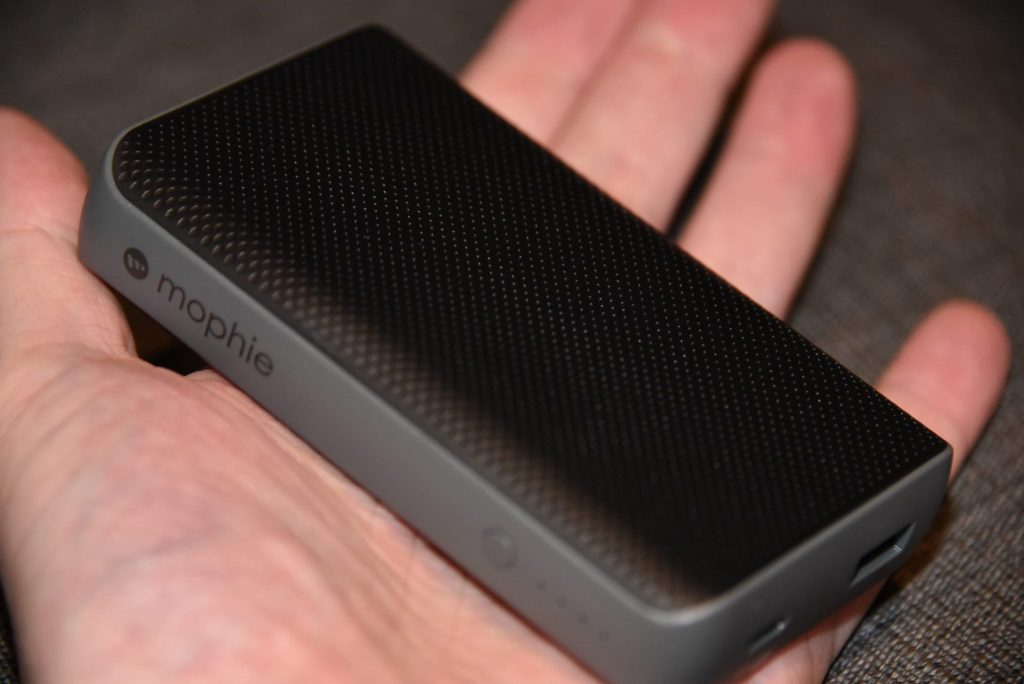 Mophie PD XL Key Features

10,050mAh powerstation
Fast-charging
Charge two devices at once. The USB-C port will provide up to 18W of power to fast charge compatible devices, and the USB-A port provides up to 18W of power
Integrated four-light LED power indicator
2 Year Warranty
First thoughts on unpacking the PD XL is just how light it is. Small and light.
The Mophie PD XL weighs just 7.2oz [204g] and 59.18 x 108.9 x 21.59 mm in size. It's small.

For a power bank that packs a significant [10K mAh +] of charging power, it really is quite small and practical.

Since the PD XL was delivered to PhotoBite Towers, it's been a constant companion, and practically lives in my trusty Lowepro courier bag.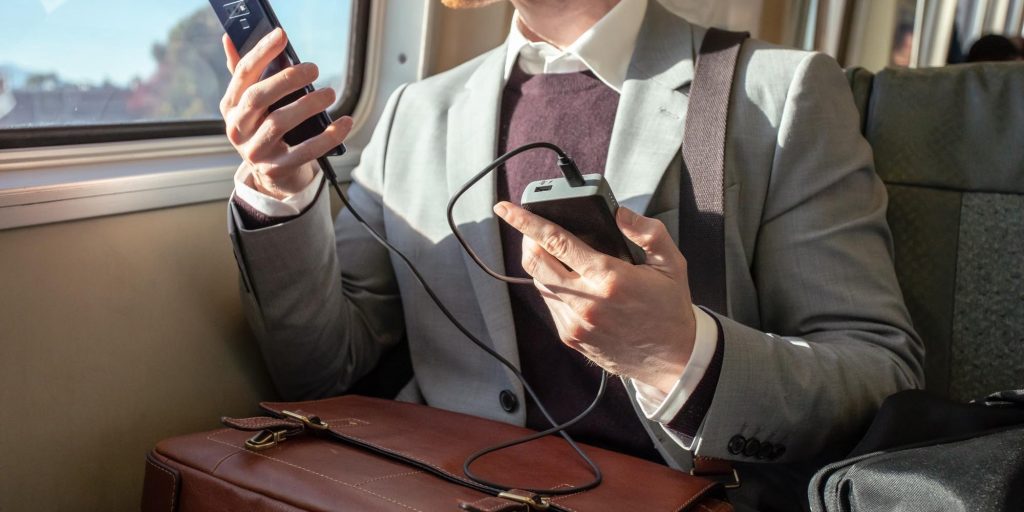 Pricig and availability
The Mophie PD XL [and PD, along with a stack of other power solutions] is available for £79.95. Head over to Mophie's website for more info.