Huawei MateView GT Review: Is There Anything It Can't Do?
We take a look at the Huawei MateView GT from the Chinese consumer electronics giant. Their first foray into gaming monitors and landing with a welcome understated look, especially for those who want a monitor they can use both for gaming and do 'actual' work on. But the question is, can it do both?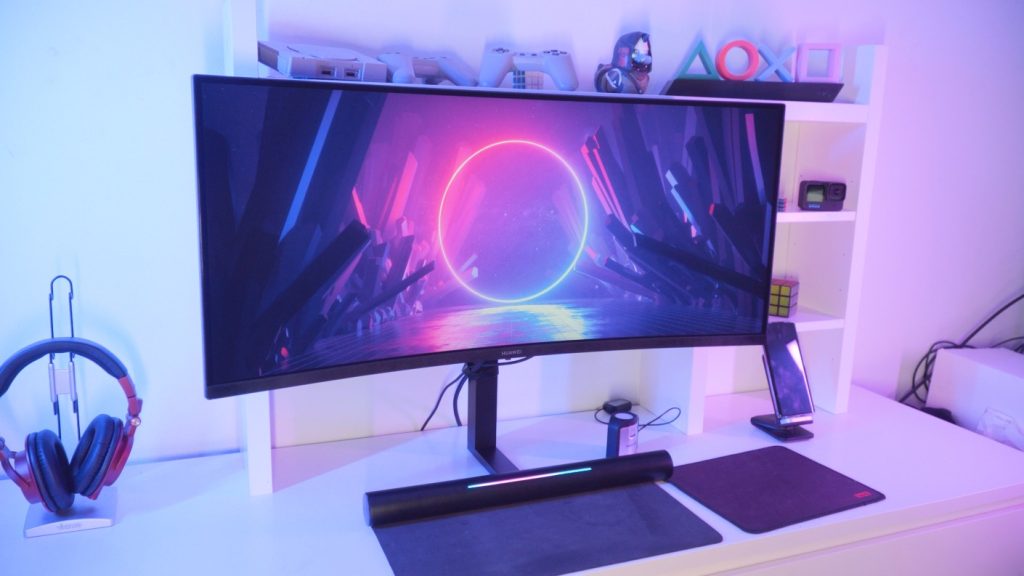 The MateView GT lands as a 34inch 3440x1440p curved ultrawide monitor with some impressive specs. First off for gaming nuts, the ultrawide aspect ratio and the slight but noticeable 1500R curve is super immersive when sitting dead centre. It fills up your peripheral vision really well, planting you directly into the game.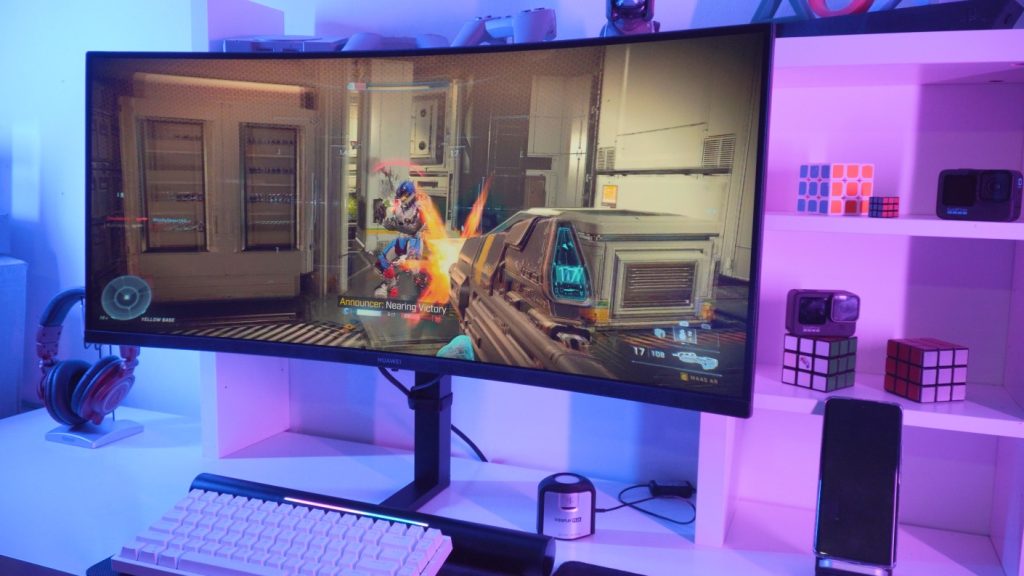 Along with this, it boasts an insane refresh rate of 165hz, along with Freesync premium support that makes for gaming at higher frame rates quite simply incredibly smooth!
Now, the device doesn't state anywhere that it is G-sync compatible. We tested our review unit and it seemed to work completely fine, but as it has no verification from Nvidia, your experience may vary.
This monitor has a great 4000:1 contrast ratio. VA panels inherently have good contrast with deep blacks. Not as good as OLEDs, but great nonetheless and those looking to use the monitor for photo or video work are in luck as the monitor supports p3 wide colour gamut.
To achieve these astonishing features, Huawei has gone with a VA panel, meaning pixel response time isn't the best. Out of the box, this makes everything feel like it has a bit of motion blur applied to it and the included overdrive modes help a little but still doesn't deliver the best experience. The VA panel also has the downside of the viewing angles not being too great. If you're sitting dead centre of the screen, it is great, but move your head a little left or right and some noticeable dimming occurs. This is an issue for any professional work you might want to use the monitor for.
With regards to work, what exactly can it handle? We think it's quite a capable monitor and with high performance. At least, with a few caveats. There's previously mentioned pixel response times and viewing angles, but it does have some great points that work in its favour. This monitor has a great 4000:1 contrast ratio. VA panels inherently have good contrast with deep blacks. Not as good as OLEDs, but great nonetheless and those looking to use the monitor for photo or video work are in luck as the monitor supports p3 wide colour gamut. Huawei states that it supports up to 90% p3 with a delta less than 2. We were able to measure close to this in our calibrations, so we believe them when they say this and it can take a 10-bit colour signal as well, however some might find it a little hard to figure out how to achieve this.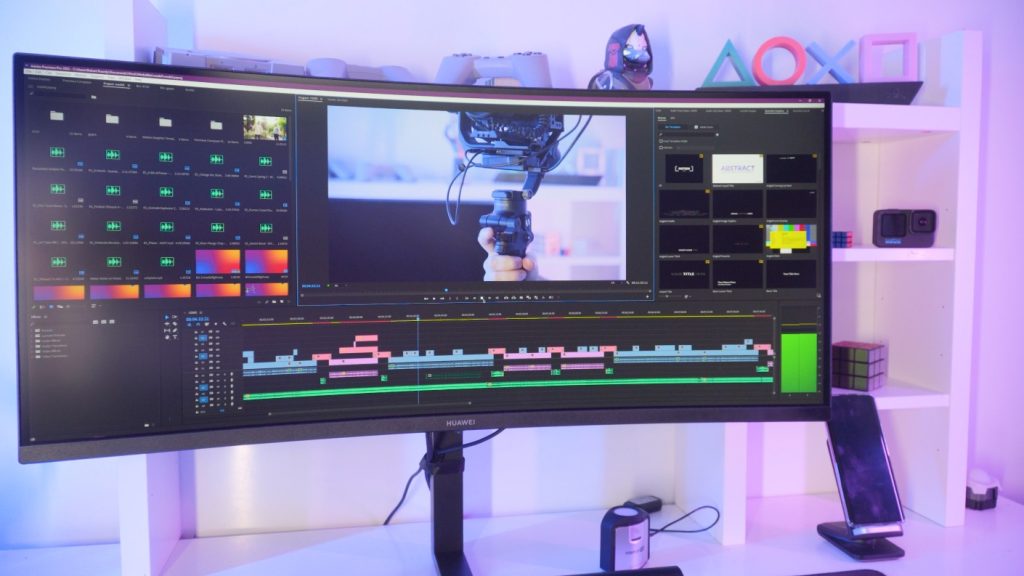 To produce 10-bit colour, you have to slightly underclock the screen, which means you will lose that full 165hz refresh rate, but being so high means underclocking only has to go down to 144hz. That still produces an insanely smooth experience especially if you are you to 60hz screens on a console for example.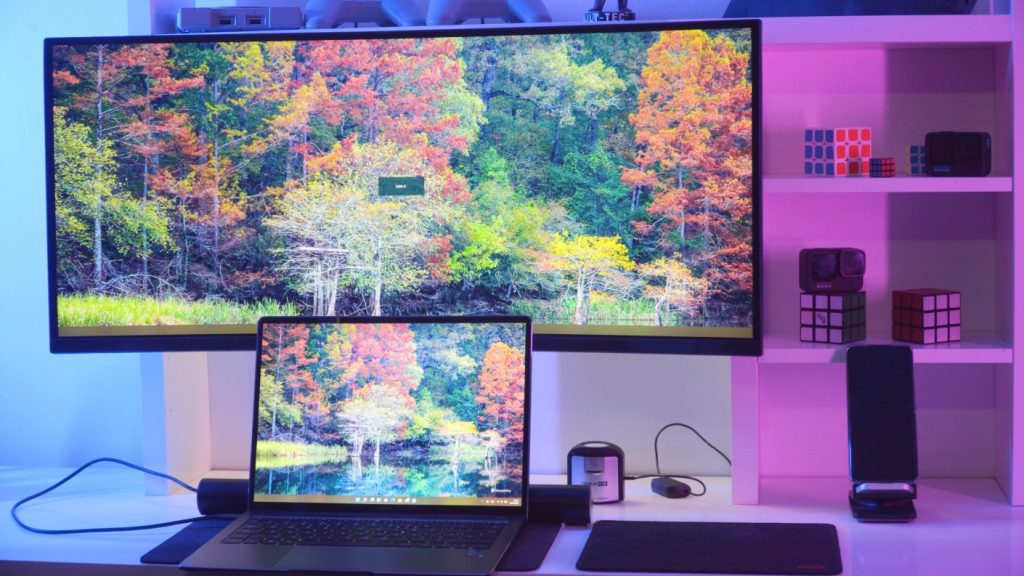 Now we know what the actual panel can do, what else does the monitor have going for it? As I mentioned at the start of this piece, I love the design of the monitor. It's understated, unlike many other gaming-centric monitors on the market that scream HARDCORE GAMING!!! This display is very clean and with a simple design. It has a small RGB light accent at the bottom, on its soundbar, so you can at least get a little bit of that RGB gaming fix in your life. Otherwise, it looks like a versatile beast and yes, I did say soundbar! Huawei has integrated a small soundbar into the stand of the Mateview GT, which is a great idea. They stated the reason for this is that they wanted to avoid putting underwhelming speakers into the monitor when they were able to make something a little more quality within the stand.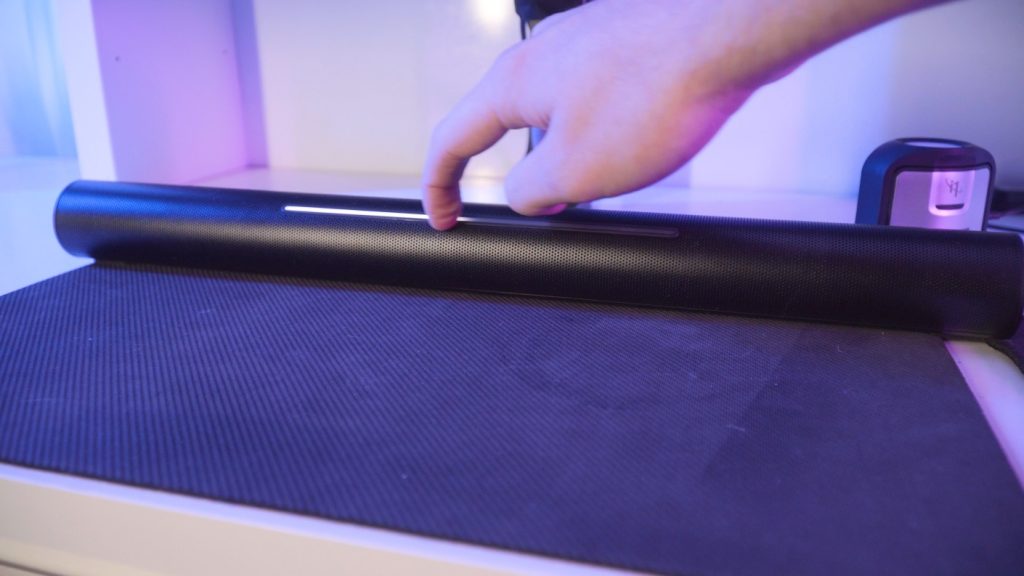 Being such a big feature in the marketing for this monitor I may have expected a little more than this in terms of basic audio punch, however. We were expecting great bass and a decent listening experience, albeit a little narrow but what it has instead is a sub-par Bluetooth speaker type experience with not much, if any, bass, and it's a little muddy and harsh on the ears, especially at higher volumes. That said, it's definitely better than anything you would get inside most other monitors of this nature, but we would suggest investing in some small bookshelf audio monitors down the line. This does seem like a great option if you don't have a lot of space and don't have room for big speakers on your desk.
One major redeeming feature, however, is that the awesome touch-based volume control does also work on the built-in headphone jack, so you can control the volume in the coolest way ever, with whatever speaker setup you like! Continuing around the monitor, the screen itself does rise, lower and tilt front to back. No side to side or spinning around for a portrait setup, not that you would do that with a curved ultrawide anyway. The stand is made from a really decent metal and plastic finish and feels super-strong and sturdy. No complaints there.
For IO, it has one display port – 1.4, two HDMI 2.0 ports a usb C port for both 10W of power and can also take a full display port signal for anyone rocking a laptop for a super clean one cable docking setup. The USB C cable, when paired with either the HDMI or display ports. however, also give a microphone built right into the top of the screen, which sounds fine for taking zoom calls but we wouldn't suggest using these for anything other than that.
Overall, The MateView GT monitor is great for gaming, and for professional workflow, it ticks enough boxes to be a great middle-ground machine. It comes in at around £499 [RRP], which is an amazing price, even compared to similarly specced gaming monitors, but is still a fraction of the price of even the cheapest professional monitors. If you like gaming with professional-grade monitors, they don't come with any of the awesome features built around gaming that you will get with this monitor, such as high refresh rates and free sync etc. Personally, I see this as a great addition to my desk, especially as we quite frequently work in virtual productions at PhotoBite Towers, which involve both work in Unreal Engine and the Adobe suite, so gaming features like high refresh rate are super-helpful, and the colour accuracy is also great when editing together the footage in Premiere Pro. Solid!
Watch our video review here and please do give us a like and share! Subscribe to our YouTube channel, making sure to hit the bell for notifications and to make sure you don't miss any of our super-duper content as we publish.
00:00 – Intro
00:27 – Gaming
03:09 – Work
04:44 – Other features
07:59 – Overall thoughts
---