Hands-on with the DJI Mavic Zoom
DJI recently launched not one, but two new Mavic drones into their market-leading range of quadcopters; The Mavic 2 Pro and the Mavic 2 Zoom. We were intrigued to test the Mavic Zoom as DJI armed it with a 24-48mm zoom lens. Creatively, this opens up a wide range of potential filming styles not previously possible in consumer-level drones.

Read on for key features and our hands-on review of the Mavic Pro Zoom.
Drone shooting, otherwise known as Ariel photography/cinematography, has grown exponentially in the last 5 years, progressing from the act of attaching GoPro cameras to chunky white drones, to portable folding drones with Hasselblad sensors and zoom lenses. As this trend and the simpler ease of access to drones has grown, the demand for the perfect all-in-one quadcopter has led to DJI offering two drones for users to decide which one fits their needs best.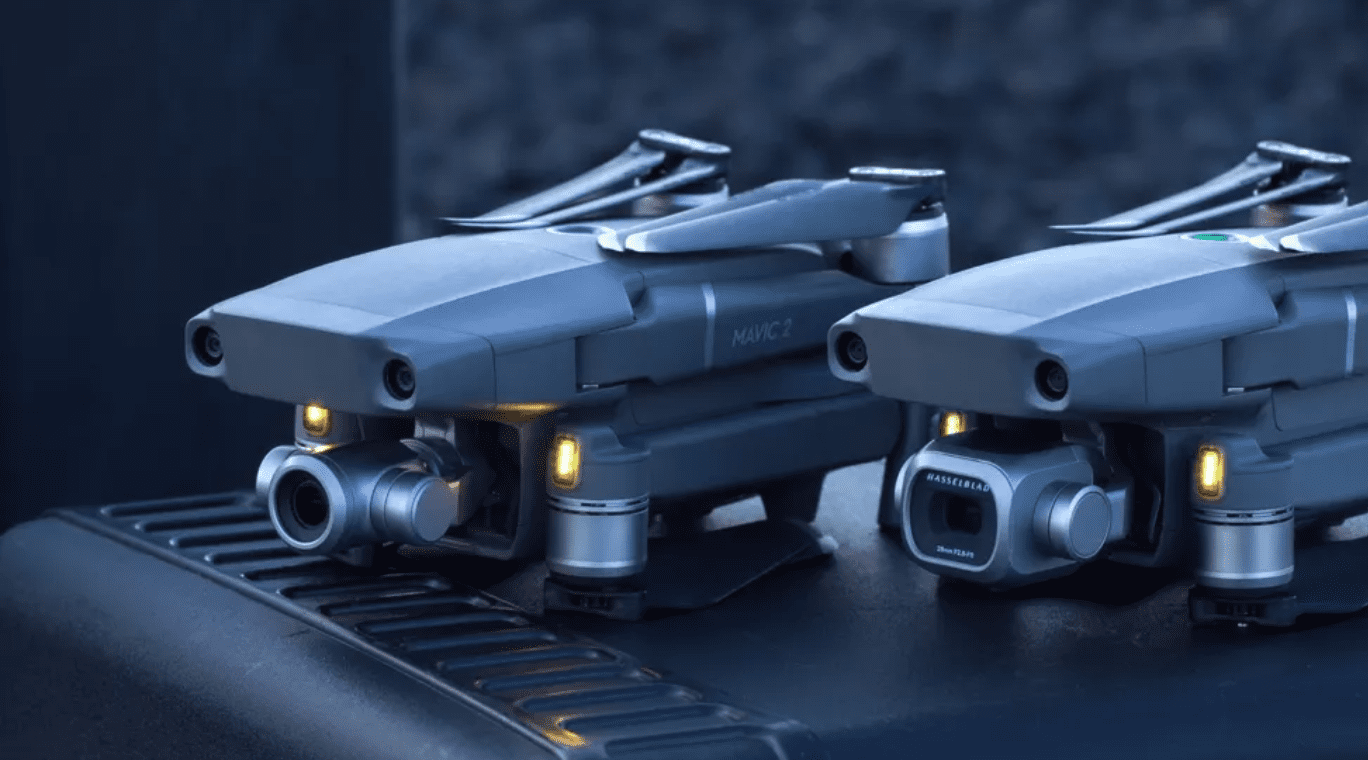 Key features: Mavic 2 Zoom
2x Optical Zoom
1/2.3″ Sensor
3 Axis Gimbal
48 Megapixel Super Resolution Photo Function
Dolly Zoom
4x Lossless Zoom FHD Video
Hyperlapse Function
Coming in at around £1099, the Mavic 2 Zoom is the cheaper of the two new Mavic drones. That said, it doesn't make the aerial device any less impressive in the spec department, as both drones have been designed for specific styles of flying and shooting.

Many will and have looked automatically to the Mavic 2 Pro because of its large 1-inch sensor, assuming it would blow the socks off the Mavic 2 Zoom. But it won't.
The 24-48mm lens allows filmmakers to get close to their subject without risking the loss of the drone. The built-in flight paths help you achieve complex drone shots with greater ease.

One of our favourite modes is the dolly zoom, famously used in the film 'Jaws'. The dolly zoom mode is a fantastic and simple way to add depth to your videos. If that's not the shot for you, then have a look at its pre-mapped flight paths and features like Hyperlapse, QuickShots, Active track, Point of Interest and Cinematic Mode. They are all pretty impressive and take much of the legwork out of honing your pilot skills.

Check out our video below on the Mavic 2 Zoom from our #TheMeasure Youtube series and, please, be sure to comment, share, like and subscribe!