BenQ SW271C Review | Is This the Update We've Been Waiting For?
The BenQ SW271C arrives as a long-awaited upgrade to BenQ's popular SW27, which landed a few years ago now, bringing many of their more recent, [and frankly, excellent] newer features into one of their more outdated monitors.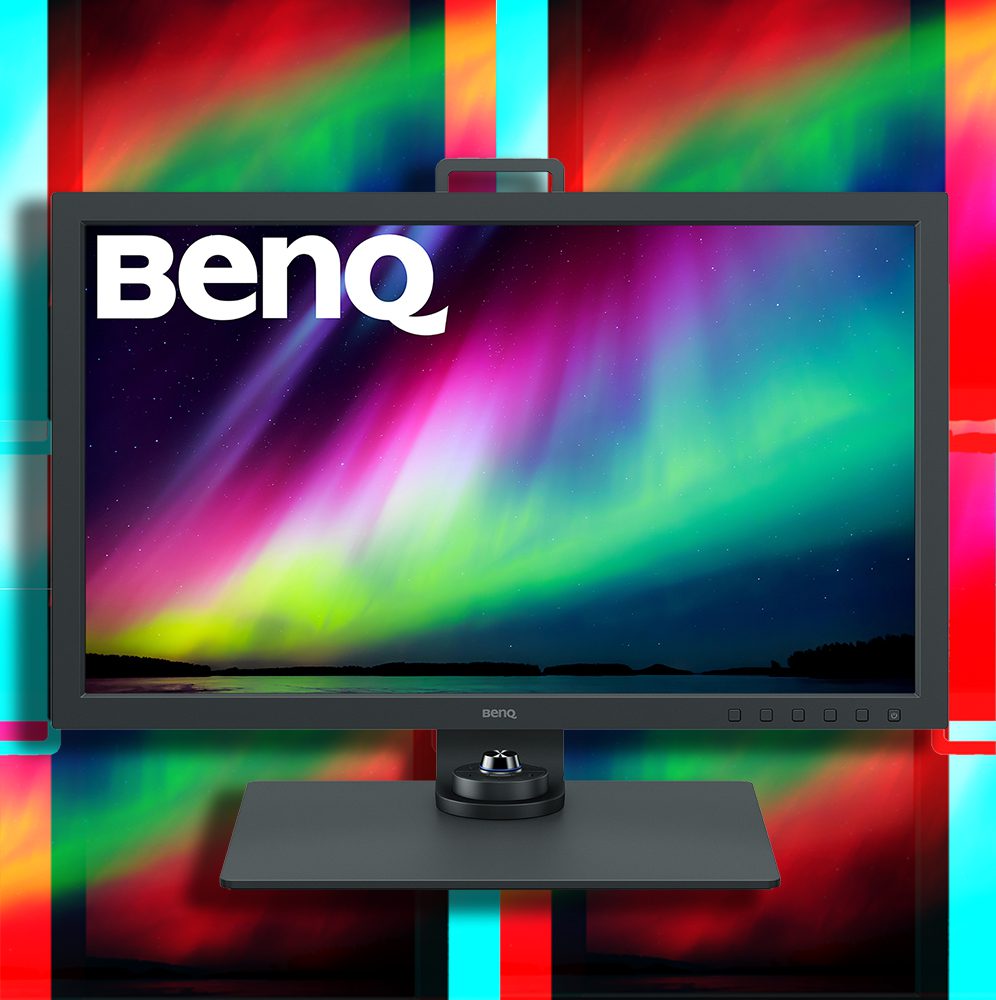 The build quality and aesthetic of the display comes largely unchanged and it has the same grey plastic exterior as the overly sized stand. The panel is relatively unchanged, too. It boasts a 4k 60hz IPS display that supports 99% of Adobe RGB, 100% sRGB/rec.709 and 90% of DCI-P3 the lower number on the P3 score to support better uniformity throughout the screen, [According to BenQ].
In our testing, all of the above is true. At least, it was in the unit we laid our hands-on, which is great to see.
The monitor is advertised as, 'now supporting HDR and 10Bit colour' but there is a little bit of truth-stretching at play here. For HDR, the display can technically load the content fine and will take an HDR signal, but the screen has a max 300nits of brightness so it's just not possible to get a true HDR image. If you need to check an HDR video in a pinch, it will do but I wouldn't be doing any HDR colour grading on it any time soon.
Now the 10bit is a little bit of a problem. So many manufacturers market their monitors as being '10bit'; it's not just BenQ, but the 10 bit they are referring to is more like 8Bit+FRC. Without going into loads of detail, this is a technique that flashes between several 8bit signals to approximate a 10Bit image. Plenty of people will say that they can't tell the difference, but that's for you to decide.
The BenQ HotKeyPuck Gen 2 now arrives as standard with this monitor, which allows for great screen control and easy switching between lots of different colour modes. The built-in hardware calibration also shows up here now. Using any third party calibrator and software you like, you can now load up to 16bit Luts to be applied directly to the monitor. This is a plus as you don't have to have any bloat-ware running in the background of your computer all day managing this for you.
Overall, the BenQ SW271C is an all-embracing upgrade for a monitor that was starting to show its age. The colour accuracy is amazing for the price point, even though the price hike of £300+. This hike is a little sad as one of the most significant selling points of the last-gen model was its competitive pricing. Still, most photographers and video editors would be more than satisfied working on this screen, that is unless you edit HDR stuff of course. BenQ continues to supply great quality in their monitors while keeping the prices relatively affordable for most.