3 Legged Thing Ray & Bucky Tripods Take a stand
3 Legged Thing is a Great British brand that's synonymous with 'doing things differently' and is maintaining this trend with the arrival of two new additions to the family; Ray and Bucky. These two new tripods have now landed with Ray having been inspired by skateboarder, musician, photographer and 3LT Pro Team member, Ray Barbee. Ray arrives as a super-compact, micro-travel tripod; and Bucky; has been launched with the description of being the 'ultimate versatile travel tripod offering users an impressive height range.' Both tripods will be available in two colourways; Earth Bronze with Ocean Blue head, or Metallic Slate Grey. We managed to lay hands on both models ahead of the official launch, so read on for our first thoughts and initial review video in #TheMeasure.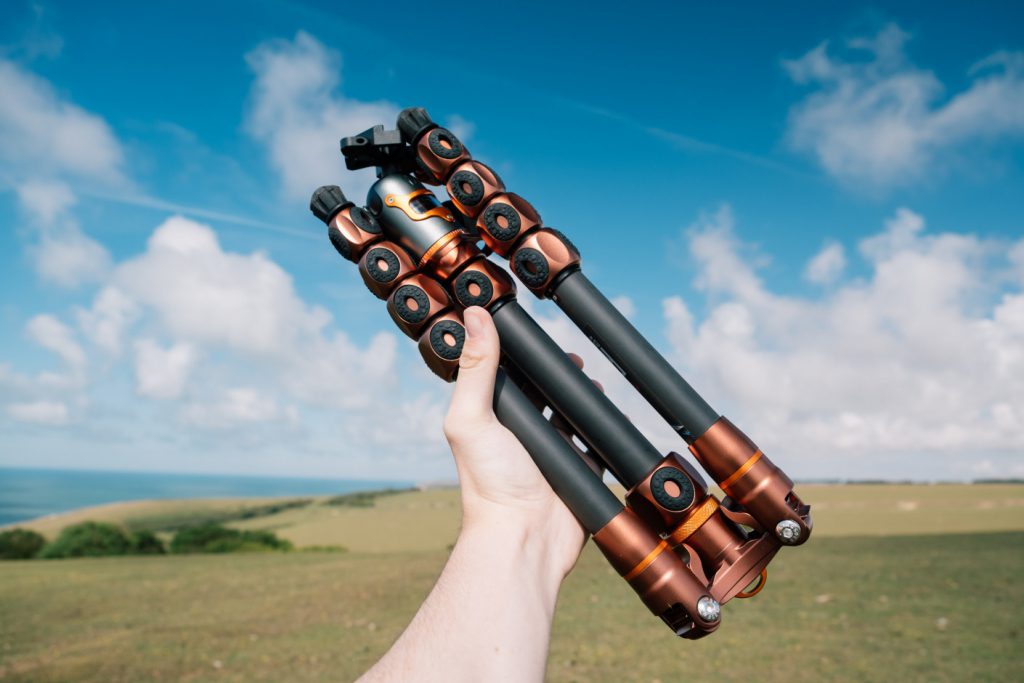 Tripods play a major role in all of our photographic lives, no matter what field we're working within, so picking the right tripod is certainly not something to take lightly. There are literally tons of different options available to us and not for no reason. When starting out on our image-making ventures, it's quite normal to lean towards cheaper, more basic tripods that serve a simple purpose. Soon enough the device's limitations become apparent and we begin to explore solutions that better fulfil our needs. Carbon fibre, aluminium, modular, twist grip, clamps, low, high, etc, etc. There really is something out there for everyone.
Looking to tick almost every one of those boxes, Three Legged Thing's new Ray & Bucky tripods are really quite similar, all except for the fact that Bucky is a little taller and a tiny bit heavier than Ray. Both offer modularity in spades, as you'd expect from 3LT's offerings, offering the user the ability to get up high or down really low, without removing or adding any parts to either tripod.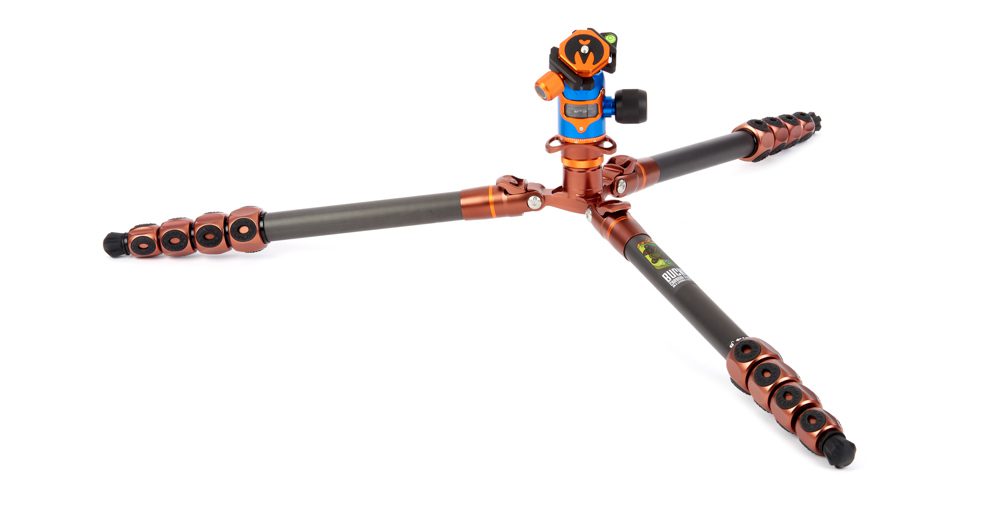 3 Legged Thing AirHed
As well as the tripods, there's the all-important head to consider. More precisely, Three Legged Thing's 'Airhead', which has had somewhat of an upgrade. The new Airhead Vu gives a peek into the internal workings of the ballhead, showing how the ball mechanism works. Something that's always been a bit of a Pandora's Box to photographers has now been revealed, which is quite a cool and intriguing offering from the brand. There are more some perks from the new head, too, including improved metal turning knobs for moving the ball head and a second for panning. We found that the panning knob made for easy horizontal or panoramic adjustments.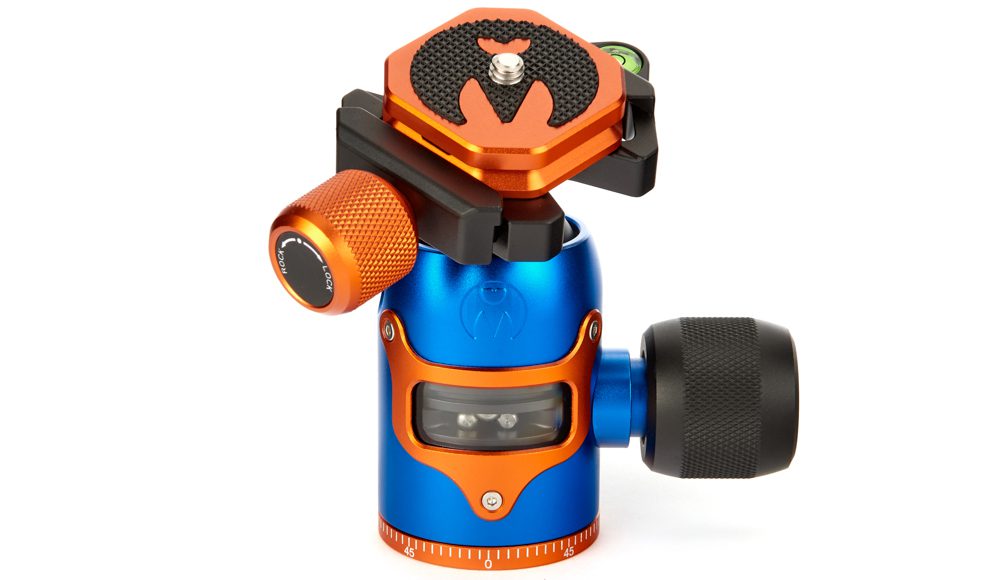 The Airhead Vu is a great tripod head and worth a purchase, even if Ray and Bucky don't fit the bill for you. The tripod plate works in 2/4 directions as there are two protruding screws that stick out. Why? Well, when you switch your camera to portrait mode and maybe accidentally loosen the clamp, the camera won't slide off and the screws will catch it. I've had a few close calls in my time and this is not a feature to be overlooked. The ball clamp itself is very strong, when tightening cheap ball heads they tend to shift the position. The Airhead Vu has little to no movement when doing this.
The twist grips take some getting used to if you're coming from a clamp system, but they are just as quick to use, if not faster to extend and lock. The benefit you get with twist grips is that you can set the pressure of the lock, whereas with clamps they can either be too loose or too tight, meaning they need to be adjusted with a tool.
Specifics
With legs that support up to 30kgs and a head that supports up to 40kgs, you have to wonder if the R&D team at 3 Legged Thing have produced these kinds of capacity as a kind of 'flex' or if they do indeed have insider knowledge of the future cameras we're going to see. I do hope it's the former. Please, be the former. The majority of cameras have been reducing in weight for some years now and it's a trend we'd prefer not to see reversed.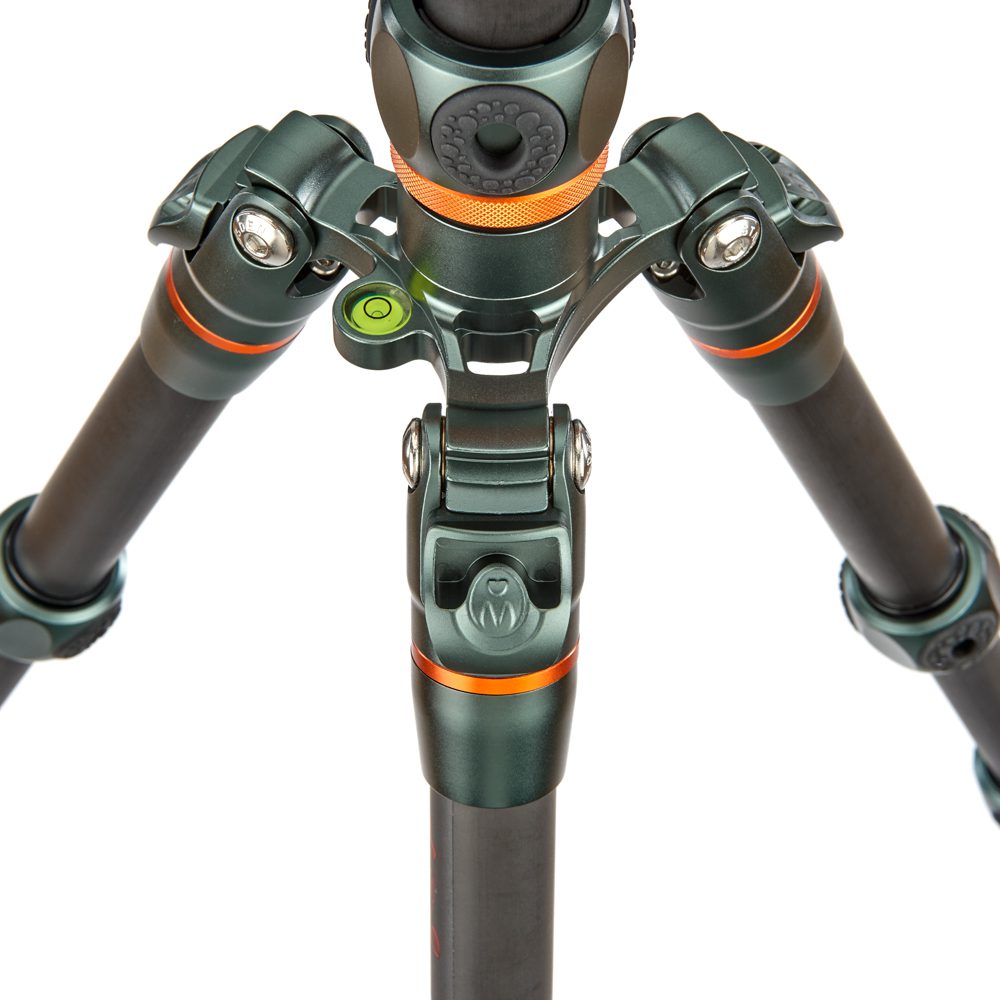 Dizzy heights
During testing we found both the Ray and Bucky tripods delivered exceptional performance, folding down to really small packages; with Ray being small enough to fit into hand luggage. Both can also expand to great heights when required, with the taller of the two, [Bucky] reaching an impressive maximum height of 1.89 metres. We note that the extendable neck is prone to swaying with a camera on top, so if you're shooting any long exposure or time-lapses, it's best advised to keep the neck retracted for maximum sturdiness when legs are fully extended. That said, the neck is a great feature if you have limited floor space. By extending the neck, you won't need to spread the legs out as far to reach the height you're after; often an overlooked feature with many tripods.
Danny Lenihan, Founder and CEO of 3 Legged Thing, said: "I've been looking forward to this launch for over a year. The Ray Barbee tribute tripod is a ground-breaking upgrade in travel support systems and homage to one of the most influential skateboarders ever to have graced the sport. As a
boy, I remember seeing Ray burst onto the skateboarding scene in the iconic Powell-Peralta Bones Brigade
video, Public Domain, followed by his incredible section in the follow-up, Ban This. I really wanted to make something that Ray, also a Leica ambassador, could use all the time, without feeling like he was carrying something cumbersome, whilst retaining all of the load and structural capabilities of our award-winning Leo tripod. In both Ray and the larger version, Bucky, we have achieved incredible functionality and capability, without compromising on the core requirements, and have trimmed off a huge 20% in weight and have partnered the tripod with the world's first, visible mechanism ball-head – the AirHed Vu – another landmark innovation from 3 Legged Thing, and another reason for me to be so very proud of the work of my fantastic team in Stagsden."
Vanz
Let's look at the feet. Tripod feet, that is. We were also sent some 3 Legged Thing 'Vanz' to try with the Ray & Bucky. These spiky feet are perfect for sticking into soft ground or pinning into place on harder surfaces. There's also the option to screw on the rubber covers [provided] to stop from scratching any fancy floors. Versatile to say the least. On the end of the Vanz is a 1/4″-20 and 3/8″-16 thread; we found that Bucky can accept the larger 3/8″-16 threads, whereas Ray can only accept the 1/4″-20.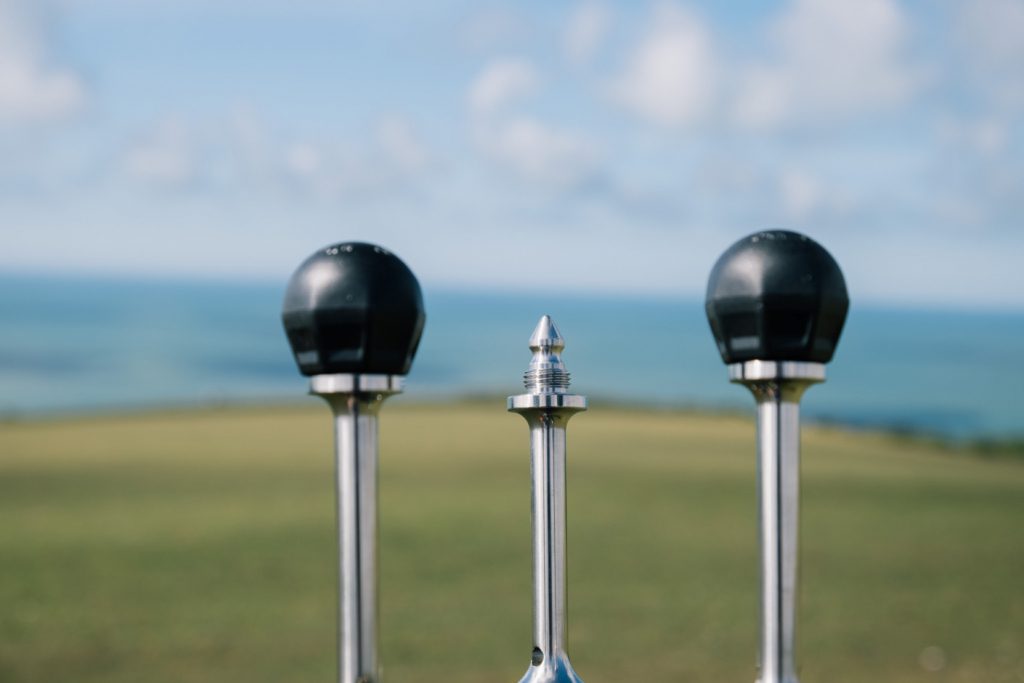 Overall we've enjoyed our time with Ray and Bucky and we're sure they will suit those who are looking for a lightweight tripod for travelling, or those trying to cut down on unnecessary weight. Not to mention the growing legion of 3 Legged Thing fanatics from across the globe.
The price may make you shudder a little, but they should be seen as an investment as these are tripods that are designed for a lifetime of use.
Pricing and availability
RAY – legs only: SRP – £319.99. RAYKIT including AirHed Vu: SRP – £389.99.
BUCKY – legs only: SRP – £379.99. BUCKYKIT including AirHed Vu: SRP – £449.99.
AIRHED VU complete with QR-Octa: SRP – £149.99.

For more info on the Legends range tap here for RAY and here for Bucky.
Watch our video review below