#PhotoBiteKids Challenge Number 2 – Setting a Scene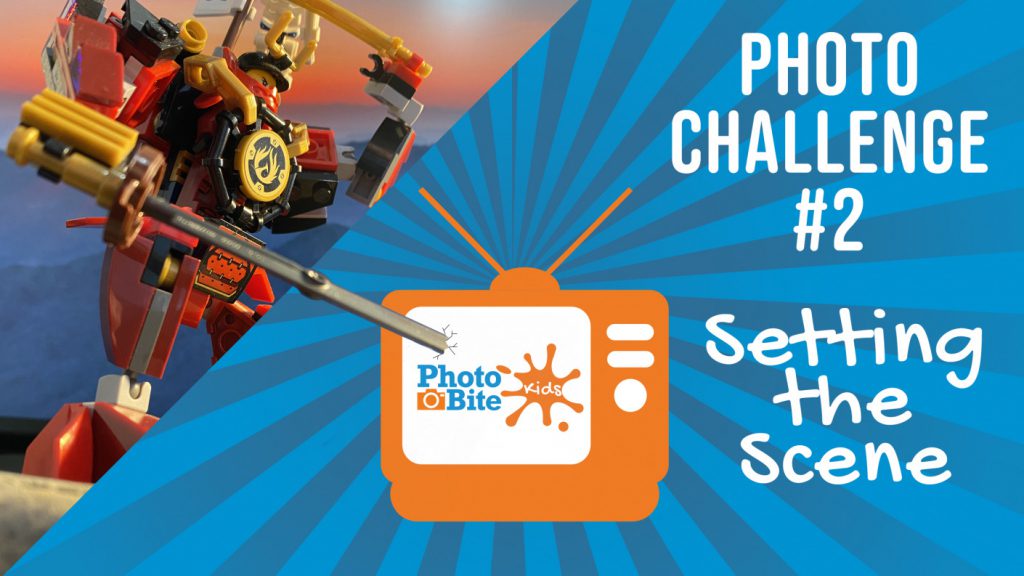 #PhotoBiteKids Challenge Number 2 – Setting a Scene
For all #PhotoBiteKids aged between 5-15, pick up your camera, smartphone or tablet and get involved with this new #photobitekids photo challenge, which tasks you with 'setting a scene'.
We want you to tell a story with your pictures, so think about what's happening in the scene, the angle of your shots and what can be seen in the background – are we in space, on a race-track, or are we in the garden? Could it be a teddy bear's picnic, a dangerous mission to Mars, or maybe a huge Lego party! Whatever you choose to set your scene, have fun, think carefully and experiment! You can use any device you'd like to shoot your scene, ideally a camera, but if you don't have a camera yet, then use a smartphone or tablet instead.
Watch our intro video below, which includes tips & tricks from our resident #photo expert Professor Gardner, then send us your pictures using the hashtag #PhotoBiteKids and we'll pick our favourites from each challenge!