In Conversation: Talking COVID 19 with Colin Jones – The Societies of Photographers
It's A Photographer's Life, But Not As We Know It!
Since the arrival of COVID 19 just a few short months ago, life, as we know it changed beyond all recognition. So did our business. Whilst some industries have been thriving in the chaos, the photographic market all but halted. At least, photographers specialising in the events markets have seen their diaries evaporate before their eyes. Even with small groups now being able to congregate, we are all wondering if, how and when life and business might return to some form of normality.

In the meantime, there has been the question of what to do. Sit and wait? Cash in your equipment and find something else to do? We spoke with Colin Jones, Director, The Societies of Photographers, who has been busy throughout the global health crisis advising their many thousands of members on ways to ride the storm and to, hopefully, emerge ready for battle!
We asked Colin to explain how he has approached the crisis on behalf of The Societies. He explained: "For the first couple of weeks, I was jumping from one email to the next. The initial period of downtime gave us something of a jumpstart and the chance to touch base with our members on a one to one basis, which was really welcome.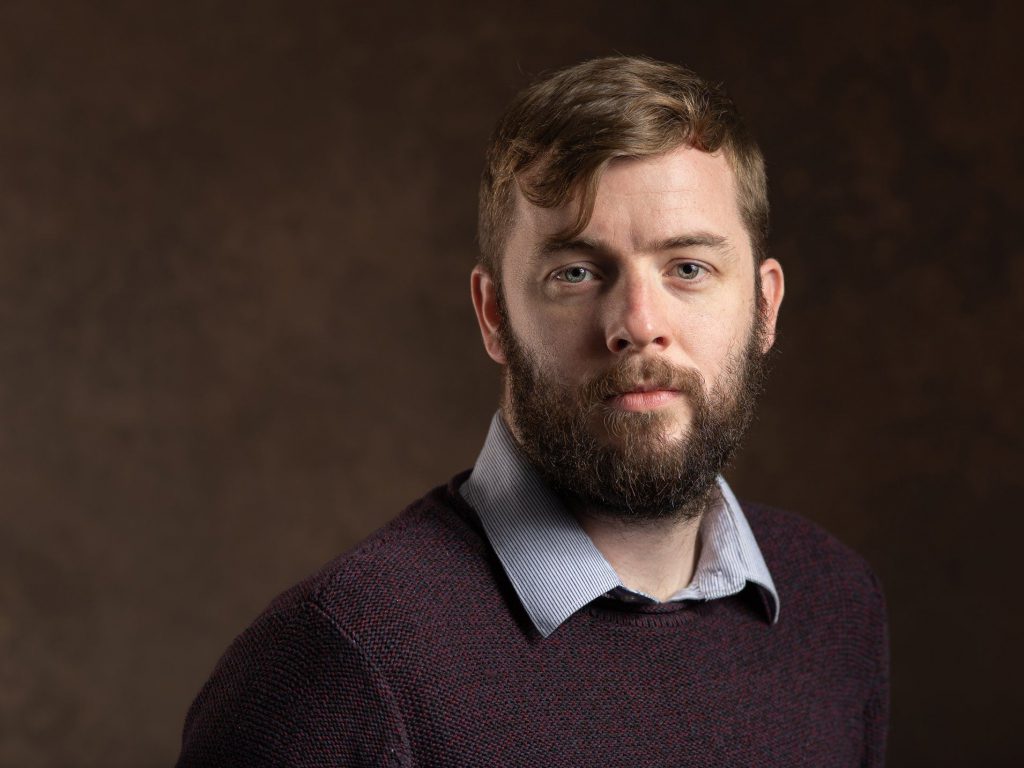 A large percentage of our membership operates in the event market, which has been hugely affected by the health crisis. The summertime is the time when most event photographers, and wedding photographers in particular earn their annual income. Their livelihoods have been thrown into disarray for this season. Lots of bookings lost and no sign of recovery as yet.
The whole team at the Societies has been proactive in mentoring and offering advice; leaning on our broad resources and suggesting ways in which to use the unexpected time to prepare their businesses to be match-fit for when the pandemic subsides. One of the primary messages we've been relaying is to update and improve websites. It's a time consuming task and one of the first things to address, given the opportunity. We've been encouraging members to scan their website, making sure the identity, offering and location is crystal clear. The who, what, where, when & why is crucial on any website but it can be surprising how many fall short of this critical information. Also important is to include lots of calls to action, I've seen a good number of sites with a desperate lack of calls to action dotted through the pages. Consider a potential bride and groom on the website; it's important to direct them through the website, making sure their journey is simple and enjoyable, with simple directions to navigate and flags to make contact where necessary. Contact forms are quite normal on most websites and there are plenty of free plug-in tools for communicating with customers. Facebook Messenger offers the ability to tie your Facebook page to your website and WhatsApp also has a plug-in, which can easily be used for live chat. Plenty more besides, but consider a personal message to make the potential client feel comfortable and valued. It's this basic structure that will get the website working for the photographer, rather than offering a pure 'brochure' site.
A lot of the time, and certainly when it comes to the social photography aspect, the client is buying into a photographer's personality. They're buying a service as well as the persona and if the couple is to hire you as their wedding photographer, they will want to know that they can connect with you. They will want to feel that their photographer will be professional, friendly and approachable on their wedding day. Much of this first impression can be achieved on the website, even before the client makes contact, by choosing words carefully and creating the best impression.
Conversations with many of our members, of course, have included exploring ways in which to generate an income from archived work and a direct approach is to speak with past clients. They may be looking to reproduce images from previous engagements, or at least it could be that they may consider producing prints in new formats if the opportunity presents itself. A similar approach is to offer digital files to clients who have not taken advantage of them previously.
There are other ways in which professional event and studio-based photographers can generate income whilst living through this unusual time. Many skills that our members have are transferable to services that can be performed remotely, such as editing and retouching. Simple services like 'retouch and print' could well help to bridge a gap whilst allowing the member to stay in touch with previous clients..
Of course, there are plenty of non-commercial projects to keep photographers busy. Many photographers will endeavour to improve their craft by working on personal projects alongside their commercial work. It could be that they have a personal project that they've shot and not been able to get to curate and edit properly since.

There's a lot of talk about coming through the current health crisis better equipt and better skilled, and that's something that is a regular topic amongst our conversations. Training comes in all shapes and forms; much of which we offer through our partners, ambassadors and fiends, here at the Societies. Be this improving Lightroom skills or learning how to become a better retoucher, there's always something that photographers would ordinarily like to have the time to improve upon. During the health crisis, we've been presenting project based challenges on a daily basis via our 'members only' group. We've been releasing a task a day and these come in all shapes and sizes, including tabletop photography where we ask members to set up lights, get out the camera, put some products on a table and start shooting. Today, we tasked members to improve their environment, which literally meant 'tidy your office or home studio'! We asked for before and after pictures! We've had loads of really, really strong subjects that our members can take advantage of.
Unfortunately, none of us have had any benefit of planning for this pandemic. Nor any experience. This is not like a 'normal' recession. Typically, photography is always one of the worst hit industries in a normal recession because , basically, it's a luxury industry. People need food, water and shelter, so we're always one of the first hit when it comes to any kind of economic downturn. The fact that we're having to social distance has simply compounded the limitations and exacerbated the drop in demand as gatherings to document have simply evaporated.
From what I've witnessed in the past few weeks, the industry has really come together as a whole. There's certainly a feeling that we're all in it together and I've seen very few people, which are not helping each other out. Even non-photo advice, such as what can and cannot be claimed from the government. There's a lot of trade offering free online sessions, pulling in ambassadors to give free demonstrations online. This has been really positive and our members have really taken this time to improve their photography and business, they are very grateful for all the advice that has been freely given. If this crisis had happened, 10 or 20 years ago, we would have all been stuck, but because of the internet, we're able to spread all of this free information to support and bolster one another. Obviously as an industry, our main objective is to help our members to make money. They need to make money because without photographers making money, people like us, (an association) cease to exist. It's the same for labs, insurance companies, manufacturers and retailers. The list goes on.
I think, as an industry, we just need to stick together and make sure that we encourage our members to keep functioning. It's our members, professional and serious enthusiast photographers that we need to protect most because, quite simply, they feed every aspect of the industry as we know it. 
Find out more about the The Societies of Photographers, details of membership and more by visiting their website.