Time to TALK: Luke & Mandy Launch Mental Health Platform for Creatives
It's no secret that creative people are often affected by mental health issues. History shows us that creatives working across artistic mediums have struggled with self-doubt, imposter syndrome, anxiety and much more besides. The husband and wife creative duo that is Luke & Mandy, have recently announced a brand-new platform for creatives to turn to in times of need and for ongoing support. The new charitable organisation is named 'TALK' and Simon Skinner recently caught up with the pair to find out more.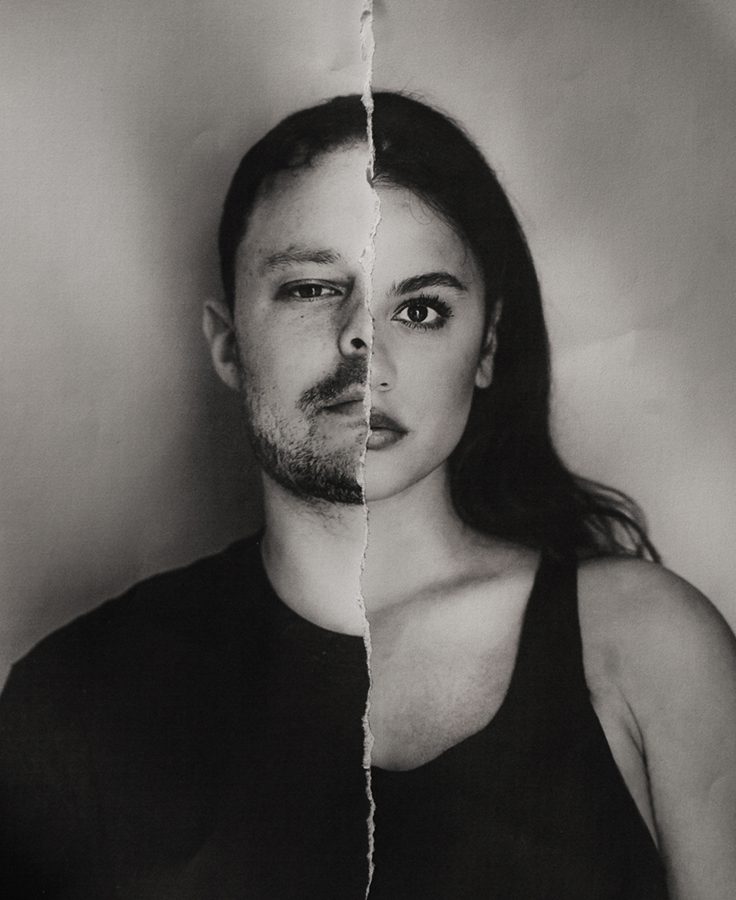 Simon Skinner: Hi Luke. Your's and your wife's presence as the brand, Luke & Mandy, appears to have extended its reach in recent years with various projects, brand associations and significant online influence. Can you give a snapshot of the journey so far?
Luke Woodford: Sure, it's been a crazy ride! I photographed Mandy when we first started dating in 2014. We were so inspired by working with each other, that we decided to start our own photographic series, which quickly evolved into our own brand, Luke & Mandy. We evolved into selling our imagery as limited edition artworks to luxury interior designers and private collectors all over the world. Fairly early on, we started working with ZEISS which led to our becoming ambassadors for the brand. We did lot's of wonderful things with them, including being key in the Batis 40 launch in Cologne. We really wanted to work with Sony, so already having that relationship with ZEISS made that much easier, as they already have a close partnership. We've also recently started working very closely with Rotolight, who we are also massive fans of. We feel incredibly blessed to have worked with some of the best brands in our industry. Currently, we're working on our next book, which should be available in early 2020.
SS: How does the working dynamic manifest between you? Mandy, tell us a little about your approach to both your commercial and personal projects?
Mandy Woodford: I feel like our journey has naturally taken us more down the fine art route. We both love shooting commercial projects, but I think what we do is such a form of escapism and self-expression that, being a married team, it's probably more interesting to really explore each other's minds freely without working to somebody else's vision. But that being said, we love to work with other brands and creatives too, so we'll definitely be delving back into the commercial world fairly soon.
See below for a small gallery of Luke & Mandy's personal work.
SS: And how has this led to the formation of your new charitable organisation, TALK?
MW: Like I was saying before, modelling and creating, in general, is a form of escapism for me. It's therapy. Whenever I'm on a shoot and I see a team of people working together creating art or music, the energy is so positive and it fills my heart with so much happiness. I've had a vision for years now of being able to provide a way for people who don't have the resources or have been held back by mental health problems to benefit from the therapeutic aspects of creativity. I think it's something everyone deserves and should at least try, given that we know how healing it can be. Luke had always wanted to start a charity as well, so for a few years we'd just been dreaming up different ideas, not taking it super seriously, but then more recently we landed on TALK and it all just made complete sense. It quickly snowballed from ideas to plans to just going for it. It really feels like the right time.
SS: Have either of you suffered from mental health issues and if so, have your own experiences served as a catalyst to forming the charity?
MW: Yes, I have. I still do. I've had PTSD, depression and anxiety. Although I'm generally in a good place these days, there are times when these feelings come creeping back. I've come to accept that it's just the way my brain works and that's ok. As long as I keep doing the things that make me feel better, I know I'll be alright. I wouldn't just stop taking care of my body; listening to it, exercising and feeding it the right things. My mind is no different. I have to work on it and maintain it to stay as healthy as I can.
SS: Please tell us a little about the charity. When did the organisation form and is the primary aim to reach like-minded creatives, or it an open door to all?
MW: It's definitely open to all. My dream is for people who have never thought about or had a chance to do anything creative. To try something new and experience the benefits that I have experienced, and just for people to feel at home, supported and a part of something. There were times when I was younger that I was interested in a lot of things, like music for example, but my anxiety really held me back. I wished I could have gone somewhere to create where I felt safe and able to be myself. That's the kind of environment we are aiming to create for other people.
SS: I can imagine it's hard to find the time required to provide the, [often ongoing] support for individuals through TALK. How are you organising the support you offer? Do you have a network of people providing support and are these people trained or accredited in any way?
MW: We have a network of people ready and trained called 'Team TALK', so when someone reaches out, we'll match them with the person we feel is best suited to support them. They aren't therapists; the idea is that the creative workshops serve as the 'therapy'. Then we offer 'digital support' for people to chat when they're struggling and maybe don't want to have a conversation with their families or friends right away. We aim to get people used to talking openly about their mental health so that it becomes normal to communicate with others when they're having a difficult time. In turn, we will be able to gain a greater understanding of the individual's needs and offer better support.
SS: Are you offering training for those wanting to offer their support?
LW: Yes. All members of Team TALK will be given training so that they can cope with each situation in the best possible way.

SS: How can people get in touch to help or to seek support?
MW: We currently have a contact section on our dedicated website. We have many media plans coming up, which have been designed to create as much visibility as possible. These will continually reiterate how people can reach out to us.
SS: What's next in the pipeline for Luke & Mandy, creatively?
LW: We will just continue to create our art and allow our journey to naturally evolve. You never know what's around the corner. We never knew we would end up working with the brands that we do now, or that our journey would go so heavily down the Fine Art route. We'll just keep doing what we do and hopefully, more opportunities will continue to come our way!
Head over to the TALK charity website to find out more and also to Luke & Mandy's website to see more of their work, to order prints, books and to find further information on their upcoming exhibitions and activities.