Dench on 1997 [& Chris Floyd's Book: 'The Verve']
1997. I'd arrived in London two years previous, moving down from Derby University the day after I graduated with a First Class [HONS] degree in Photographic Studies. The degree proved useless in preparing me for working in the industry, it would be another year before I received my first paid photography commission. I was on the dole, doing a bit of cash-in-hand assisting and photographing at jollies and jamborees to rebuild my portfolio. Despite signing on, I was optimistic, as young men in their mid-twenties often are. I was in love [I still am], had hair tucked behind my ears and a cluster of ambitious friends.
1996 had hinted at the good life in London. In August I made the short journey to Knebworth to sing-a-long with the seminal Oasis. The England football team had done well in the UEFA European championships, Paul 'Gazza' Gascoigne's Wembley Stadium 'dentist chair' goal celebration branding a nation; the summer just felt endless, funny and sunny.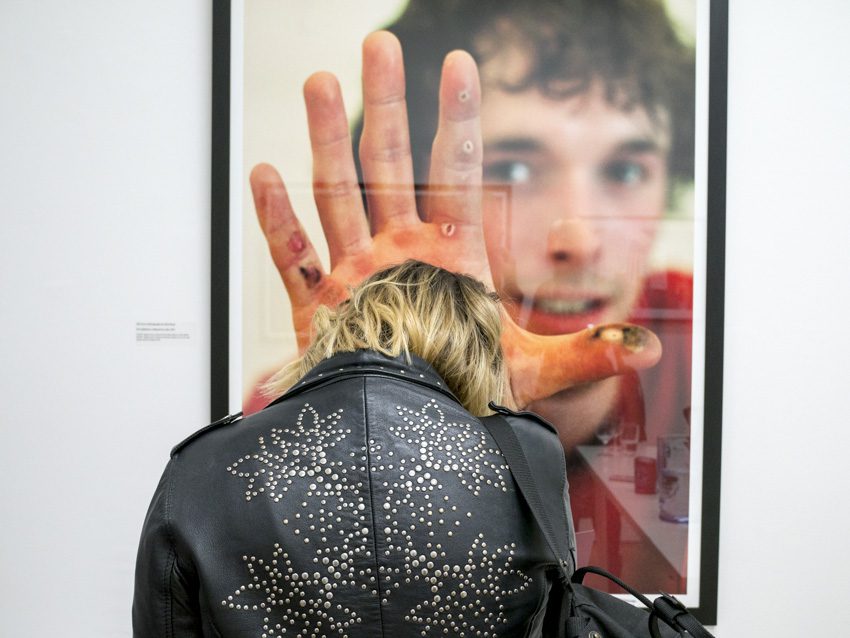 1997. Change was happening everywhere and everywhere seemed to be London. Tony Blair land-slid his way into number 10 Downing Street. The escalation of so-called, 'Lad's mags' was relentless and I was breathlessly knocking on all of their doors. On August 31st, I listened in bed to an understandably somber broadcast from Classic FM on the morning Diana, Princess of Wales died. On the day of the funeral, I stooped to photograph the price sticker on the sole of a kneeling woman's shoe as Diana's hearse ghosted past, carpeted with flung flowers.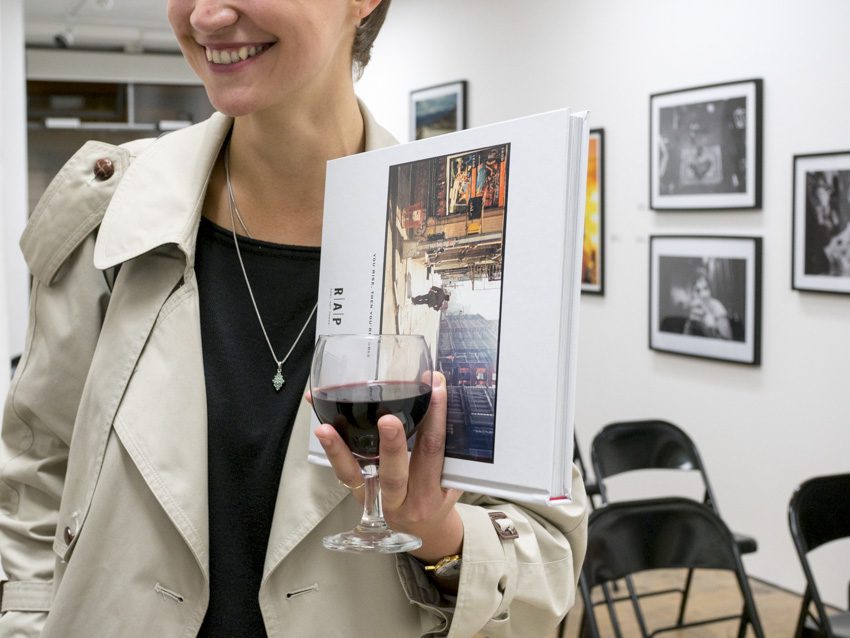 Every fortnight I'd cash in my dole cheque, every weekend I'd head to Camden to drink in The Good Mixer, hoping to glimpse Britpop glitterati, Louise Wener from the band Sleeper and Damon Albarn of Blur. I'd then move across the road to the Underworld Club and swerve around the dance floor to the sounds of Pulp, Suede and Elastica. Sunday hangovers were sated in Highgate Village at The Flask and Gatehouse pubs.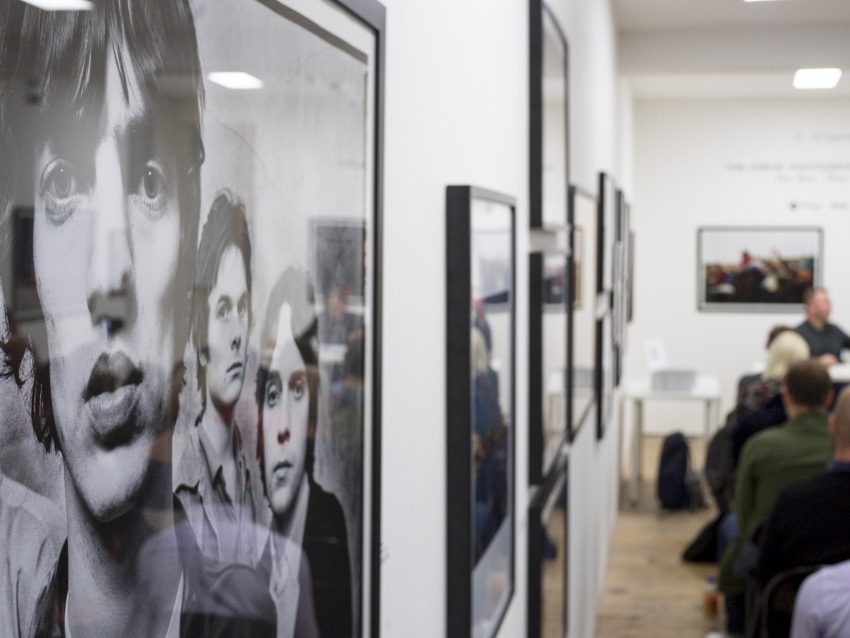 I could tune in to a fifth terrestrial TV channel. My mobile phone was tiny, used sparingly and not for taking photographs. My pockets were full of change for phone boxes that worked and the fax machine would noisily deliver direct to my mouldy rented flat, news of potential jobs. My grandparents were still alive, my shirt was tucked in, a belt was still necessary. Pages were torn from the A-Z and scrutinised en route. Shoreditch was the grubby edge of east London rarely to be ventured into, bars were full of cigarette smoke, you could post-date a cheque and dodge a fare on the bus and underground.
1997 was also the year of Urban Hymns, the blisteringly poignant third album by alternative rock band, The Verve. I'm an emotionally stable man but 20 years on, I can't listen to the album. It yanks me back to a time I'm not ready to accept has gone. I may not be able to listen, but I am able to look at the photographs taken by Chris Floyd. Between 1994 and 1998, Floyd toured intermittently with the band, often travelling in the tour bus described as a mix of movies Das Boot and Lord of the Flies. The images in his 140 plus page, quality hardback book are claustrophobic and intimate. The viewer grasps and gasps at the landscapes that interrupt the cramped-looking hotel rooms and recording studios.
"The more I was in the bubble, the more painfully aware I became of my own camera. It plays on your mind you're becoming intrusive."
There were no rules of engagement of what Floyd was and wasn't allowed to photograph. He's glad he did it but wouldn't want to do it again. "Creative people are difficult and when there's five in the room, it's five times as difficult," he says. "The more I was in the bubble, the more painfully aware I became of my own camera. It plays on your mind you're becoming intrusive," he adds.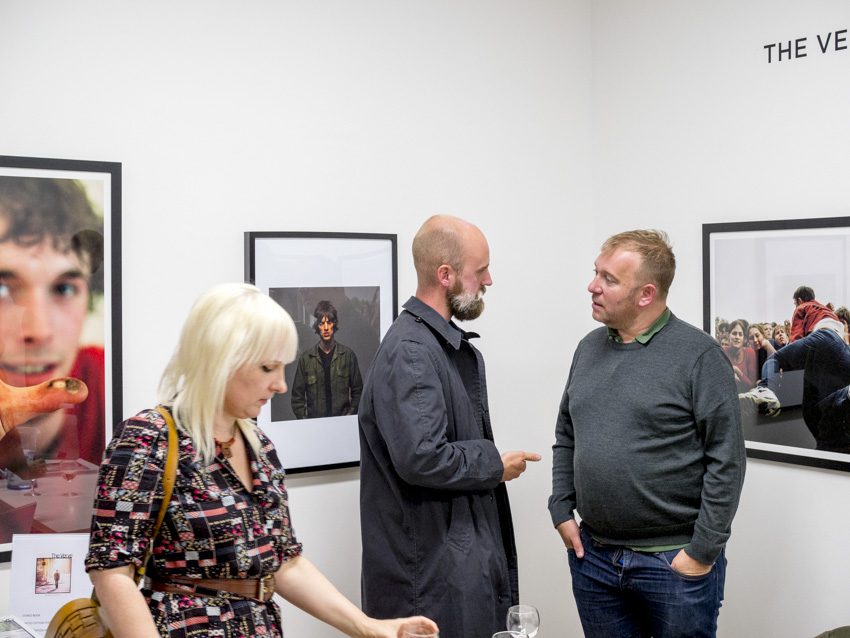 Floyd views photography as a means by which he can get through life without having to do a lot but learn along the way and we learn [or are reminded] from his photographs what The Verve meant to music. Is there anything Floyd misses from his time on the road with the band? "I miss how funny they are" he says, with eyes that blink nostalgia.