10 Years of Video Pro X from MAGIX: Major Updates Announced
As MAGIX celebrates their Video Pro X software's 10th anniversary, they've announced the most comprehensive update ever seen
The anniversary edition of the pro video editing package includes various new functions and improvements, giving significantly more power, productivity, and design versatility.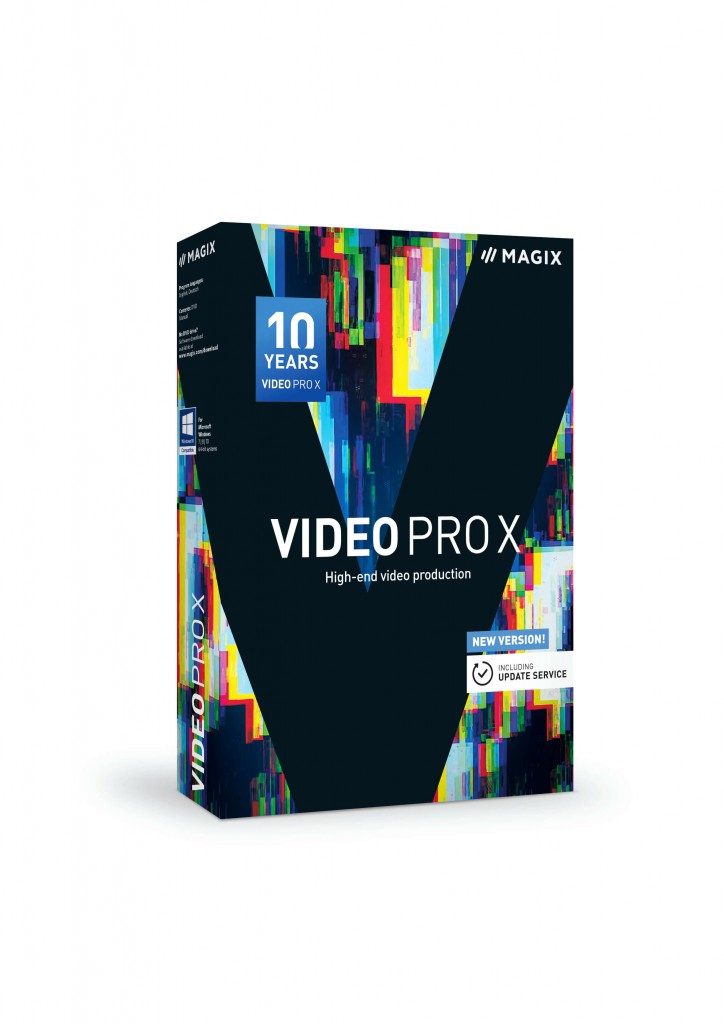 Focus on performance
The recent updates from MAGIX had already put a strong focus on increased performance, however, the latest version introduces the largest performance leap ever seen by the developers. For the first time, HEVC/H.265 video export can now be rendered with the NVIDIA GPU's encoder. Also new to the latest version is the comprehensive AVX optimization in the internal image processing and the 3-way colour correction resulting in faster image processing and much more precise output quality during colour conversion. Additionally, the output of 4K source videos into FullHD quality has been optimised by reducing high-frequency image components. This results in fewer bit errors during the conversion of high-resolution recordings.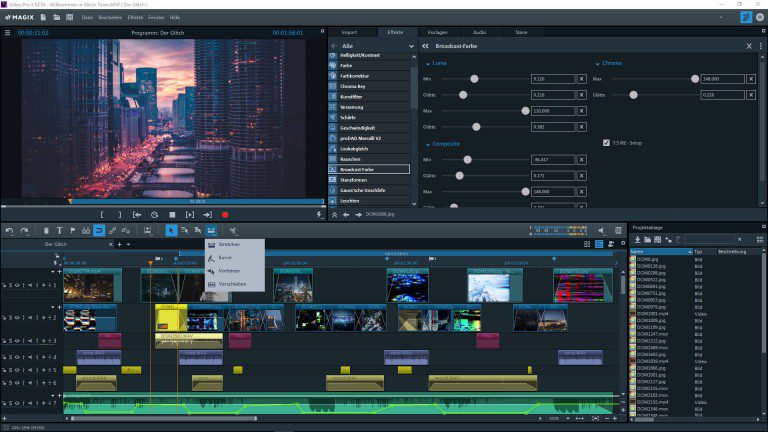 More productive workflows
With the new Video Pro X, MAGIX pushes its workflow optimisation strategy. The latest improvements include the new time-saving J-L cut and the intuitive 'Move object content' mouse mode. With J-L edits, video and audio tracks can now be modified individually without losing the advantages of working with grouping. Especially for video editors who work regularly with overlapping objects, such as spoken audio spanning several scenes in documentaries and interviews, work will become noticeably easier, and object content can now be moved more flexibly. From now on, users can intuitively select and adjust image content from video objects with a click of the mouse while maintaining the editing rhythm.
10 years of development have been invested in the new Video Pro X. We would like to introduce the largest update in the history of Video Pro X as a way to say thank you to our loyal customers. Without the continuous feedback from the Video Pro X community, the software would by far not be as sophisticated and powerful as it is today.

Florian Liepold, Product Owner Video Pro X at MAGIX
New effects area & optimised creative tools
The Video Pro X effects area has been enhanced and is now more clearly organised and user-friendly than ever. Users can quickly navigate to the effects they want and control plugins much more intuitively meaning the creative workflow stays uninterrupted. Chroma Keying has also been optimized in response to customer feedback. A new algorithm supports the ability to recognise and extract objects. 360° editing was also improved. 360° image stabilisation, a set of spectacular 360° transitions, and special 360° effects from HitFilm now supplement the Video Pro X 360° editing package. And now even stereoscopic videos can be processed by Video Pro X.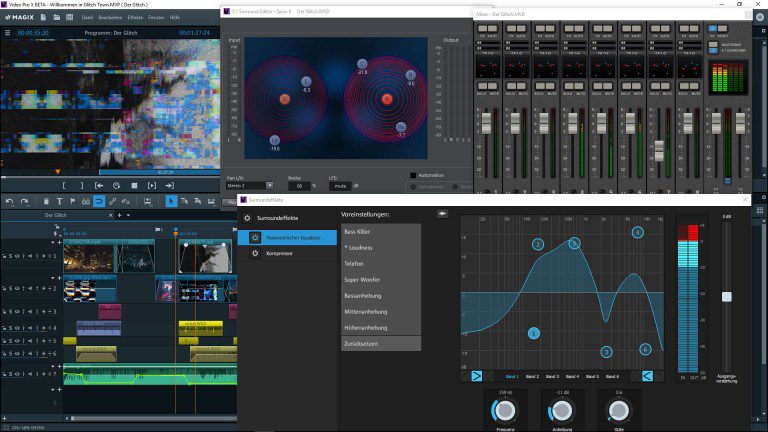 Video Pro X comes with a year of Update Service free of charge. So, users who now decide to purchase the software will automatically receive any upcoming updates. For example, the flexible anchor point positioning, an intelligent function that helps to individually select the object focus, or maximum design flexibility while scaling and rotating.
New Video Pro X features at a glance:
Accelerated export with NVIDIA NVENC support
Optimised workflow including J-L cuts
New effects area and In-App Store
Precise chroma keying
Improved Full HD output quality
Complete 360° package, including HitFilm effects
AVX-optimized algorithms
OpenFX interface with multithreading
HEIF image import for optimal support of iOS devices
Includes Update Service for 1 full year of all new features
Price and Availability:
Available now £299.00 – click through HERE for more details